Boxing
Manny Pacquiao
Terrible Morales tells anecdote of why he did not get up in third fight with Manny Pacquiao
Érik "Terrible" Morales revealed the reason why he didn't get up in his third fight against Manny pacquiao in November 2006.
"In the second he caught a blow to my ear and there it worked, mother, between the imbalance and that he came stronger than me and was in much better shape for the fight," he confessed Erik on the podcast One More Round. "In itself, jackets were fine because of the weight issue and when I entered the exchange and I came out bounced and I said 'ah bastard, it's going to be difficult.'
The terrible He confessed everything that went through his mind when visiting the canvas after the impact of the Filipino.
"I fell the second time and then the third and I was thinking about the family," he said. "I turned to see my dad and he was very anxious. I was thinking about my children, my wife and my family and I saw him so anxious that I preferred not to continue ".
Morales He said it was his father's attitude and nerve that ultimately caused him to no longer stand up in the third round. Erik He assured that if he had continued fighting against the Filipino, the consequences could have been fatal.
"I saw him so anxious that I said 'it's not worth it', this is going to finish me bitching and he's going to hurt me, I closed his eye and told him that's it," he concluded Morales.
The trilogy between Terrible Morales and Manny Pacquiao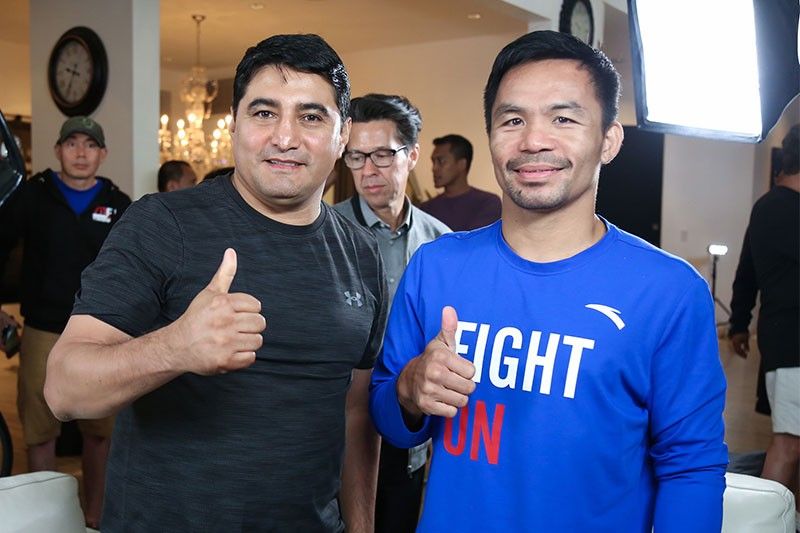 Erik played three matches against Pacquiao between 2005 and 2006. In the first of them he beat the Filipino in a tight unanimous decision, in the MGM Grand, after winning by triple 115-113.
In the next fight, Manny knocked out Terrible in the 10th round in a super featherweight championship knockout fight of the CMB. And he was finally defeated just in the third episode on the fast track at the closing of the trilogy.
Pacquiao he tipped Erik two of nine career defeats of 61 fights between 1993 and 2012. Despite this, Morales He left a final message to everyone who criticized him for not getting up.
"I tell you something, you have to know how to lose, gentlemen, and if that is why I am a fearful or a fag, then no way," he sentenced Terrible Morales.