The Undertaker
The Undertaker & Stone Cold Steve Austin Are On Big Money Deals With WWE Despite Being Retired
THE UNDERTAKER & STONE COLD STEVE AUSTIN ARE ON BIG MONEY DEALS WITH WWE DESPITE BEING RETIRED
Old School WWF Legends "Stone Cold" Steve Austin and The Undertaker are two of the biggest names in the history of Professional Wrestling.
Austin & Undertaker are both retired from in-ring competition, but they are still under a Legends contract with WWE, as they have huge name value and WWE can't afford losing them to AEW in any way.
While discussing Goldberg's WWE contract situation, the Wrestling Observer noted that both Austin & Taker make big money from WWE despite being retired:
"The biggest name deal up is Goldberg, who has one match left on his deal. His deal is huge money for only a couple of matches a year and I believe no-cut as well.
It's a deal that I can't see making sense for AEW to compete with because they don't have the Saudi windfall money that carries his deal.
Goldberg turns 55 so you don't know if they think they've gotten all the nostalgia out of him, but they also don't have those special attractions except he and Lesnar and Edge, and Shane McMahon who is still under a talent contract, because I doubt [Triple H] will be wrestling and Undertaker is done, although Undertaker and Austin are on huge money deals, as Ric Flair was, just to keep them part of the promotion forever."
While not much is known about Austin's deal with WWE, The Undertaker signed a 15-year contract with WWE in 2019.
While Austin & Undertaker's exact salary wasn't revealed, we do know that Brock Lesnar and Roman Reigns are the highest paid superstars in WWE today, where both of them make over $5 million per year (this is excluding bonuses). Other top stars make between $1-3 million per year.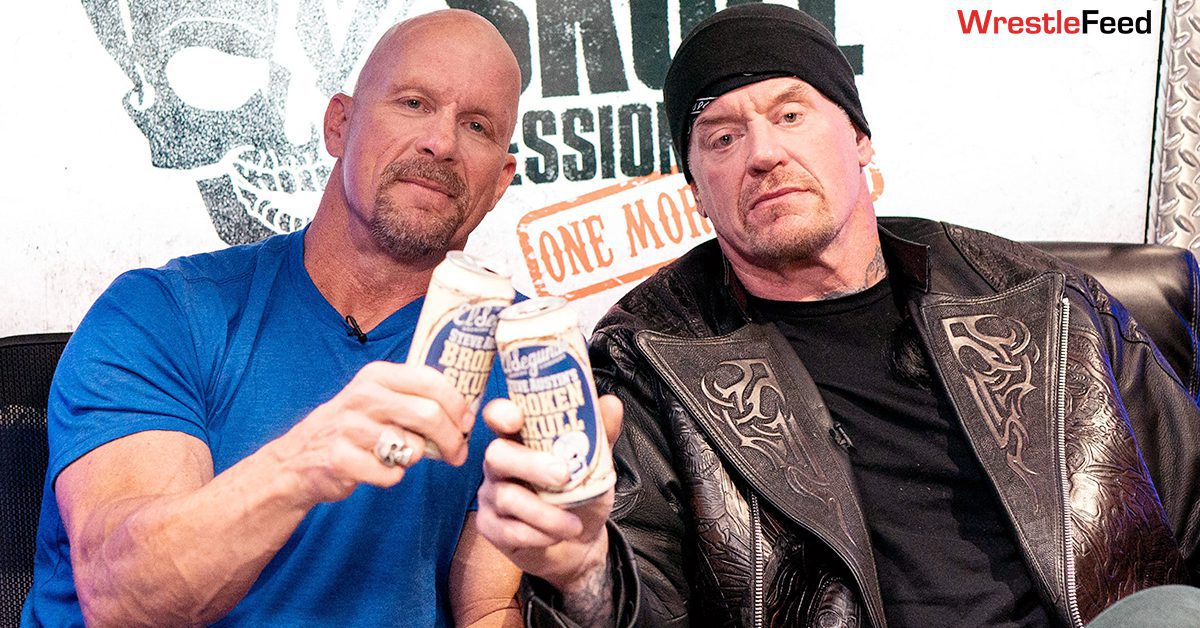 OLD SCHOOL WWF DEVELOPMENTAL WRESTLER WOULD HAVE CELEBRATED HIS BIRTHDAY
Today would have been the 46th birthday of Old School WWF Developmental Wrestler Steve Bradley (Real name: Steven Bisson).
Steve Bradley was signed to a World Wrestling Federation contract from 1998 till 2002, but didn't make it to WWF TV in those years and only competed in dark matches and at House Shows.
During those years, he was sent to various official WWF developmental territories such as Memphis Power Pro Wrestling, Ohio Valley Wrestling, Memphis Championship Wrestling and the Heartland Wrestling Association.
In 1999, Bradley trained with then upcoming Superstar Kurt Angle under the guidance of coach "Dr. of Desire" Tom Prichard.
When Angle was inducted into the WWE Hall of Fame in 2017, he mentioned Steve Bradley and thanked him for being an unsung hero.