Manny Pacquiao and Nonito Donaire are easily two of the biggest names in boxing to come out of the Philipines. Not only have they put their home on the map, but both fighters have built impressive and extensive resumes over roughly two long decades of fighting non-stop.
Over the years, Pacquiao and Donaire have developed a close bond of friendship and brotherhood. Right from the get-go, both champions have grown together in the sport and have also trained together. In fact, Donaire even sparred a 22-year-old 'Pacman' when he was preparing for his fight with Lehlohonolo Ledwaba.
In a local interview in 2011, Pacquiao and Donaire talked about their training experiences and growth in the sport. Nonito Donaire highlighted that Manny Pacquiao has played a critical role in giving Filipino boxing a big boost. Moreover, he even claimed that 'The Filipino Flash' exists only because of him.
"All the time I thank this guy. He's Moses, he's the door for Filipino boxing. Without him, there's no 'Filipino Flash', there's nothing,"
Manny Pacquiao then explained that they've been friends for a long time, "when we started, when I went to America, we were already friends".
However, Manny Pacquiao has now retired from the sport and Donaire is still chasing greatness in bantamweight boxing at 39. Here's a closer look at how much money both fighters have made and who is the richer one in comparison.
Nonito Donaire Net Worth 2021
After a brief year-long amateur boxing career (8-2-0), Nonito Donaire started fighting professionally in 2001. After fighting for over two decades straight, 'The Filipino Flash' is now a veteran of the sport with an impressive record of 41 wins and 6 losses.
Even at age 39, he is still competing against some of the toughest challenges in and around the bantamweight class.
Today, Nonito Donaire is worth nearly $5 million. His Instagram feed shows that he has multiple sponsorships and endorsement deals with brands like 'Sendwave' and 'Probellum'.
Manny Pacquiao Net Worth 2021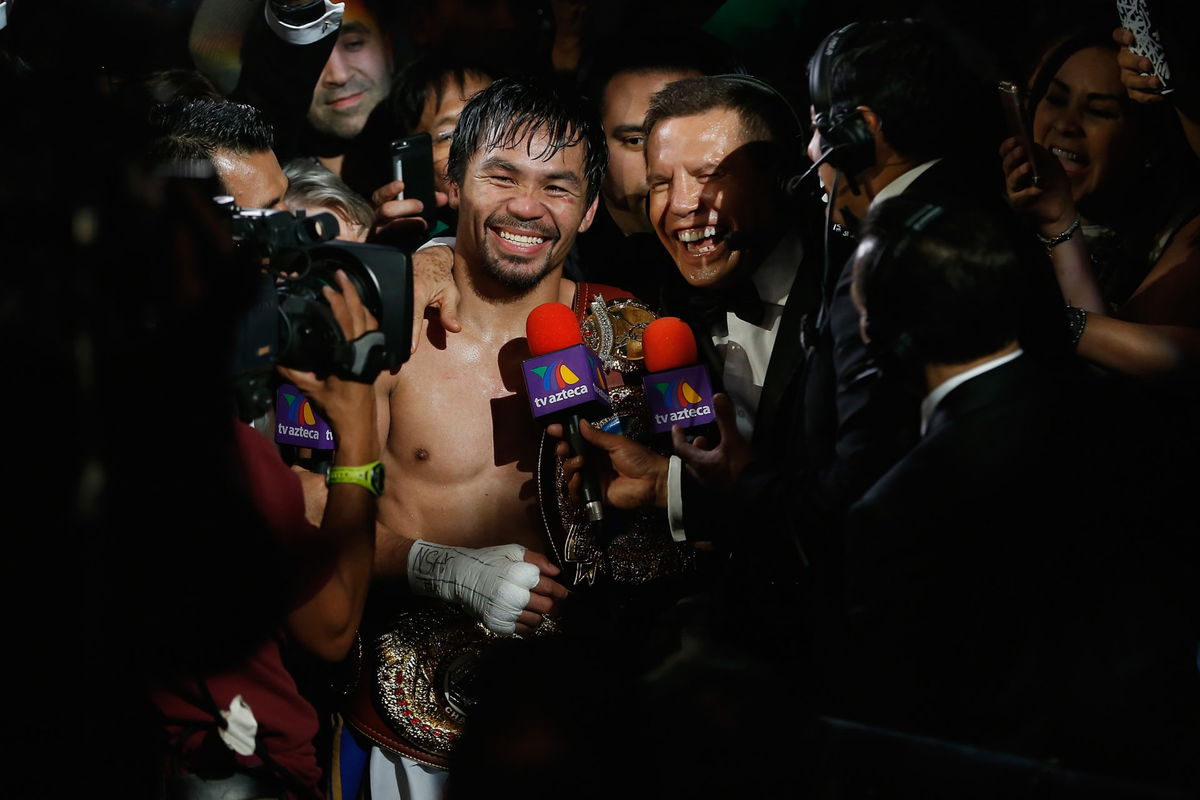 In August 2021, Manny Pacquiao made a comeback to the squared circle after slipping through a close win over Keith Thurman in 2019. After dancing for 12 straight rounds with 'the people's champ', Yordenis Ugas caused one of the biggest upsets of 2021 and retained his WBA Super World welterweight title.
Days after losing the fight in August, Manny Pacquiao announced retirement from the sport. Including the $5 million guaranteed purse and a total payout exceeding $25 million against Ugas, 'Pacman' walked out of the sport a rich man.
With a reported net worth of $220 million and a professional resume of 62 wins, 8 losses and 2 draws, Manny Pacquiao is bigger than Nonito Donaire on multiple fronts.