Manny Pacquiao has just got his boxing career back on track with a victory over Brandon Rios, but the Filipino has been hit by news that his bank accounts and millions of dollars in the Philippines have been frozen over unpaid tax.
The Filipino, an MP in his homeland, has denied any wrongdoing, but according to Toby Keel of Eurosport, the authorities in the Philippines are claiming that he owes £31 million in unpaid tax.
Pacquiao counters that he paid his tax in the United States, where most of his fights have taken place in recent years.
According to the Eurosport report, Pacquiao said:
I am not a criminal or a thief. I am not hiding anything. I will face my problems as they come.
I have already paid my taxes in America. Had I not paid the correct taxes they (the IRS in America) would have come after me and I would not have been able to travel there.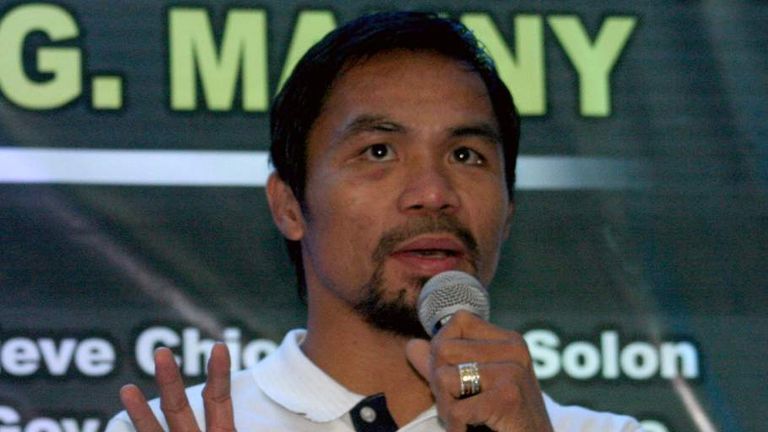 But speaking on television in the US, as per an AFP report by J.R. Alibutud, Filipino tax commissioner Kim Henares said:
"2.2 billion (pesos) [approximately $50.2m or £31m] is what Pacquiao owes now because of surcharges and interest. What we want is evidence that he (Pacquiao) actually paid the tax."
The situation has left Pacquiao, who AFP add earned approximately £13 million for the Rios fight, unable to pay his staff, and forced to take loans worth around £14,000 to meet pledges he had made to help victims of Typhoon Haiyan, which swept through the Philippines earlier this month.
A court hearing has been set over the issue for Dec. 5.