'It's going to be a very difficult fight for the both of them,' says Errol Spence's trainer Derrick James
After seeing Manny Pacquiao's leaked training footage, trainer Derrick James got convinced his prized ward, Errol Spence Jr., is in for a tough fight on Saturday, August 21 (Sunday, August 22, Philippine time).
"He (Pacquiao) still got it. He still has the angles, he still got those intangibles that make you great," James told FightHype.
"That's what it is, that's who he is, and that's one of those things as a fighter, how he says 'I can beat that guy'… Manny ain't going in there to lose the fight, he's going in there saying 'I can beat that guy, I'm gonna show you I can beat that guy.'"
That guy, of course, is Spence, who has yet to taste defeat in 27 fights with 21 knockouts and has all the physical advantages over Pacquiao.
The 5-foot-9 1/2 Spence is 4 inches taller, 5 inches longer (in reach), and is 11 years younger than Pacquiao at 31.
Both are southpaws and boxing analysts are divided on who would benefit more.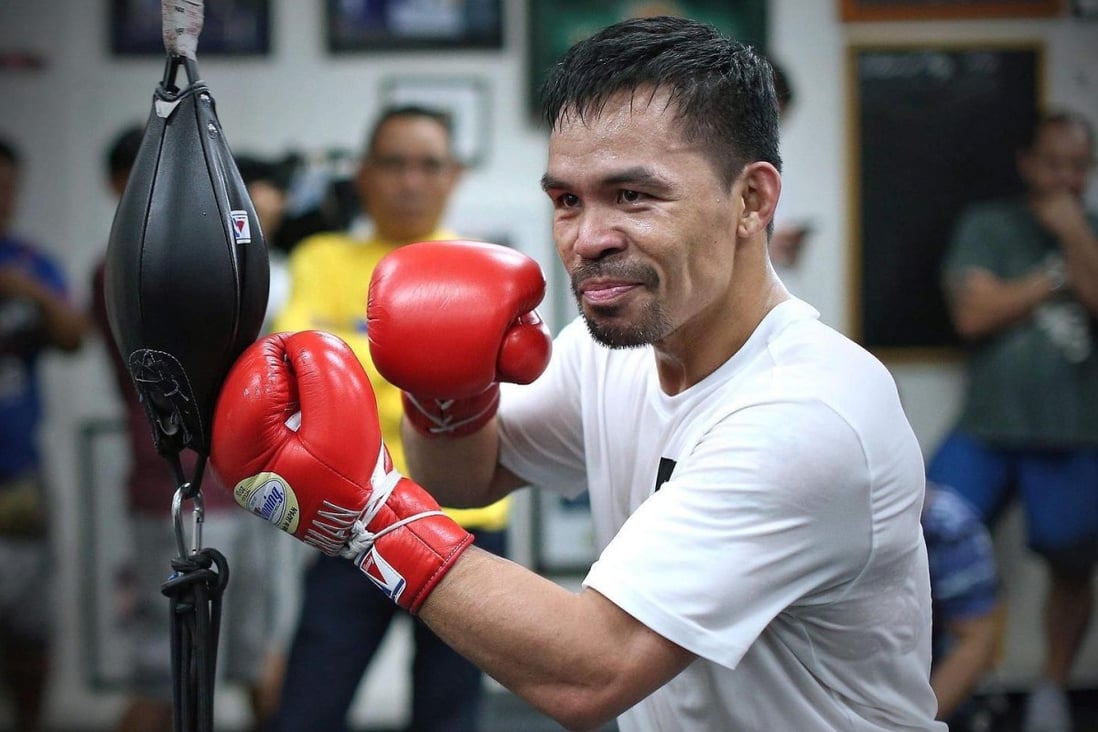 Pacquiao hasn't fought a lefty since he demolished David Diaz for the World Boxing Council lightweight title in 2008, while Spence last tangled with one in South African Chris Van Heerden in 2015.
In total, however, Pacquiao has fought 11 southpaws and beat them all. Spence only has two southpaw victims, the first being Ghanaian Emmanuel Lartey in 2013.
According to James, the 2017 Trainer of the Year and the World Boxing Association's Best Trainer in 2020, Spence's perceived advantages may be negated by Pacquiao's experience.
"I don't necessarily know. I think that all the experience that he (Pacquiao) has, all the experience that Freddie Roach has, I think that's what you lean on is the training, your ability to remember how to fight these other guys, and he's always fought bigger guys. So I think that we'll see how well he does," he said.
No wonder, James, who also trains unified light middleweight champion Jermall Charlo, foresees a hard grind for either Pacquiao or Spence on fight night at the T-Mobile Arena in Las Vegas, Nevada.
"It's going to be a very difficult fight for the both of them. I think it all depends on who figures it out better. And the thing about Manny is not so much about the left-handedness but you're fighting a guy that throws 100 punches a round for 12 rounds."
Pacquiao did unload 1,231 punches against Joshua Clottey and 1,069 against Antonio Margarito in 2010 but hasn't gotten past a thousand since then.
If Pacquiao outguns Spence then half the job is done for the eight-division world champion.