'I have lots of advantages in this fight,' says Manny Pacquiao, just over two weeks before his bout against unbeaten American Errol Spence
Manny Pacquiao never mentioned the knockdowns, but his trainer Freddie Roach made the big reveal on Wednesday, August 4 (Thursday, August 5, Philippine time) during the eight-division world champion's media workout at Wild Card Boxing Club in Hollywood.
"He had probably his best sparring yesterday (Tuesday), we went 10 rounds and he got two knockdowns," Roach said. "It was the old Manny Pacquiao from 10 years ago. He's not as big of a puncher usually at welterweight, but those knockdowns yesterday were a great boost for him."
Roach did not specify who among the three partners yielded to Pacquiao's power, and it hardly mattered.
The knockdowns are proof Pacquiao at 42 can still put any welterweight, including the unbeaten Errol Spence, to sleep.
Rather than be slowed down by the COVID-19 induced two-year layoff from the ring, Pacquiao got reenergized as his war-ravaged body got the chance to recover and his hunger to fight grew bigger.
The truth is Pacquiao is feeling young again and it is showing in his relentless training for his three-belt fight with the younger, bigger, longer Spence.
Relishing his underdog tag against Spence, Pacquiao feels ready to shock the bettors again.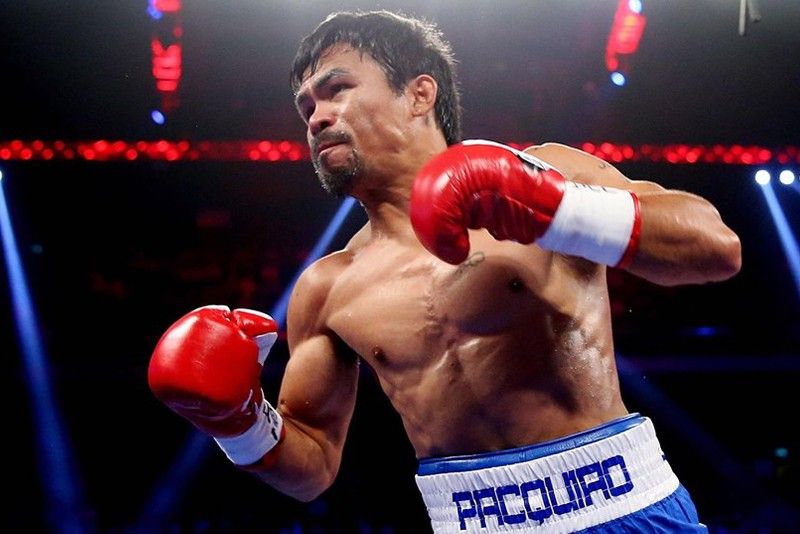 "I'm expecting a good fight. Spence is an aggressive fighter and I know that we can create a lot of action in the ring for all of the fans watching. I have lots of advantages in this fight," said Pacquiao. "My speed and power, along with my strategy and experience, are all advantages for me."
Pacquiao believes he, Roach, assistant trainer Buboy Fernandez, and conditioning coach Justin Fortune have a foolproof plan against Spence.
"We have a strategy that we know how to use against a southpaw," said Pacquiao. "He wants to fight toe-to-toe and that's going to be to my advantage. We're prepared for anything. If he wants to use his reach advantage instead, we are ready."
No wonder, Pacquiao's training and running sessions focused on enhancing his speed further.
"I think Manny is going to out-box Spence," said Roach. "His foot speed is unbelievable and much better than his opponent's. Spence follows you around and is heavy on his feet. He seems very set to the ground. Manny's speed will overwhelm him. I'm really happy with the game plan so far."
Of course, Roach is aware of the capabilities of Spence, the joint World Boxing Council and International Boxing Federation champion.
"Spence is a good boxer, but he's a very good puncher," said Roach. "We know that when we get inside, we have to be smart getting back outside. It has to be quick combinations and then out right away."