Muhammad Ali's passing at 74 has the sports world mourning the loss of one of it's most iconic figures.
Ali didn't crossover into the hockey world often, and his most famous connection to the game may be an exhibition in June 1983 against Edmonton Oilers tough guy Dave Semenko.
Athletes and sports fans worldwide are mourning the loss of boxing legend Muhammad Ali, who passed away Friday at 74. Ali's courage, style and, possibly above all else, charisma made him one of the most iconic figures not just in boxing, but throughout the world of sport.
As his life is celebrated, it seemed fitting to remember one of Ali's most famous interactions with the NHL. Some may draw a connection between the duties of on-ice pugilists and their in-ring counterparts, but Ali was one of the few boxers who actually helped bring the two worlds together. That connection didn't come on ice, though. Instead, the NHL came to Ali's world, the boxing ring.
On June 12, 1983, Ali made his way to the ring for a three-round exhibition bout that saw 'The Greatest' take on none other than Dave Semenko, the former Edmonton Oilers tough guy best known for his role as on-ice policeman and protector of Wayne Gretzky. The exhibition, which was promoted by Mark Messier's uncle Larry Messier, took place in Edmonton in front of more than 6,000 fans, according to the Associated Press. The combatants fought to a draw, though that's likely only because Ali spent much of the three rounds toying with Semenko.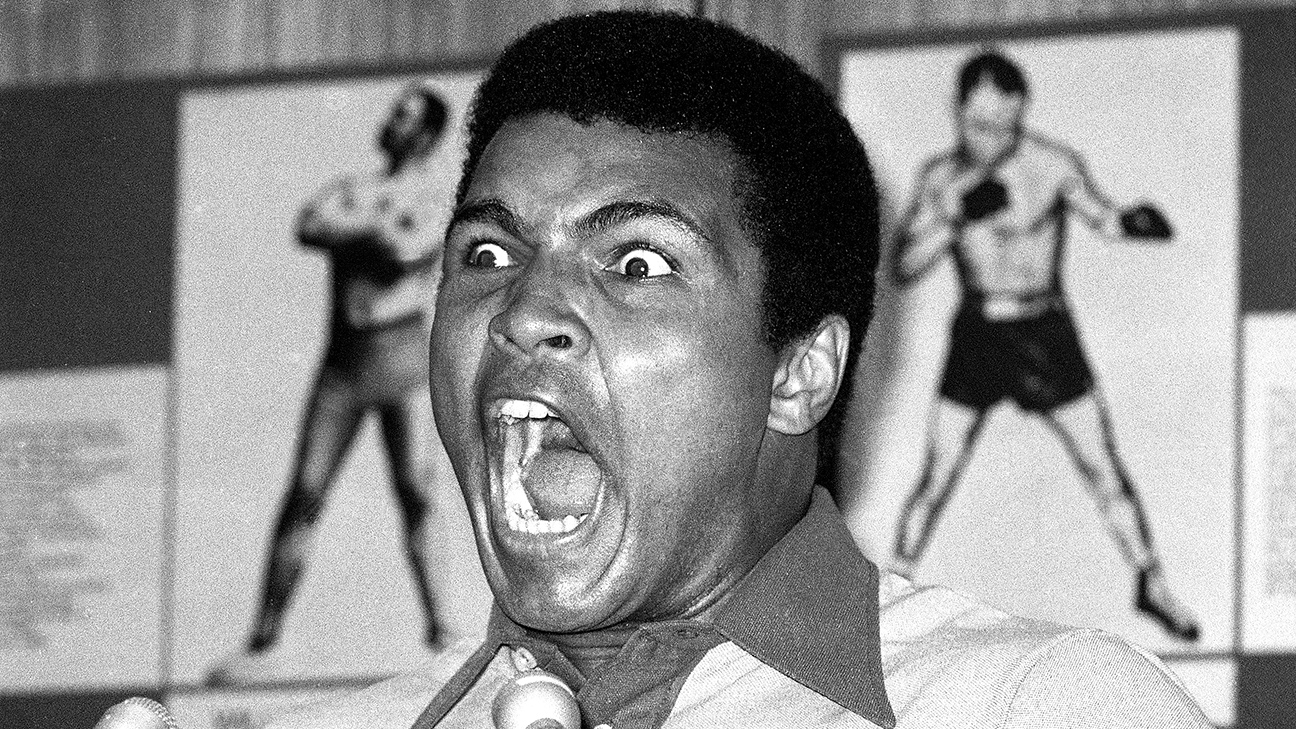 A seven-minute video of the fight shows Ali dancing around Semenko, chasing the official while strafing around the ring and pretending to be knocked woozy by some punches from the Oilers enforcer. Of course, Ali also made sure to throw in his patented Ali shuffle. Take a look:
Ali said he wasn't at the bout "for the money because you couldn't afford to pay me…I'm here because you have all followed me over the years. You can tell your grandchildren you did see him."
At the time of the fight, Ali was 41 and five years removed from his last reign as champion. The Associated Press reported Ali waited until the final minute to throw a serious series of punches that stung Semenko, who was bloodied following the exhibition. Semenko said he was glad he got the opportunity to fight Ali when he was over the age of 40, and that he now could understand why "he's the greatest champion in the world."