Boxing
Mike Tyson
"I Feel Unstoppable Now"- Mike Tyson Reinvents Himself Ahead of Boxing Return
Mike Tyson has been dying to find his way back to the boxing ring, just as much as, the fans all over the world have, to see him make a comeback.
The last time the former undisputed heavyweight champion stepped inside a boxing ring, was when he walked into his second consecutive loss to Kevin McBride after losing to Danny Williams. Tyson took on Williams back in 2004 and ended losing via TKO. After suffering a stoppage loss to McBride, Iron Mike hung his gloves up for good.
However, it seems like the 53-year-old might just find his way back to the boxing ring soon enough. He has recently expressed interest in participating in exhibition fights. Proceeds from which would go to charitable organizations.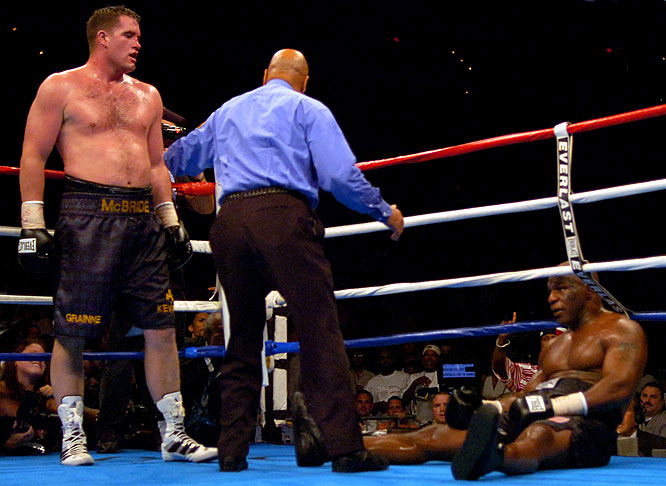 Tyson has been sharing his progress with fans via social media. And it seems like he is in great shape. MMA coach Rafael Cordeiro has been leading Tyson back to fighting shape.
"That's all I've been doing, getting into shape. I feel unstoppable now. I feel the same again. The gods of war ignited my ego and want me to go to war again. Imagine if I went out there and fought and I could help all these people we talked about," said Mike Tyson on a Live stream on social media.
Mike Tyson juggling offers
Unsurprisingly enough, it didn't take long for opportunities to start knocking on Tyson's door. However, receiving an offer to pick up a fight with the Bare Knuckle Fighting Championship for $20 million, is rather surprising.
However, Tyson's ambition has raised a lot of eyebrows, throughout the boxing circuit. With many left wondering whether Tyson is risking a serious injury or health issue, for the sake of a glorious comeback.
"I don't care if Mike Tyson is in the gym for the next 10 years, he has no chance against any heavyweight. I have no idea who would license him at the age of 53 if it wasn't an exhibition match. Can't see any governing body doing that," said Warren while talking to Metro.
Either way, the veteran promoter Frank Warren has ruled out the possibility of Tyson taking on a heavyweight of worth. For he is concerned that Tyson may suffer an injury that may be impossible to come back from if he makes a rash decision to take on the likes of Anthony Joshua, Tyson Fury or Deontay Wilder.
Who do you think Tyson will take on?