The Undertaker
"I Was Struck by the Tone of it"- Shawn Michaels Responds to The Undertaker
'Undertaker – The Last Ride' allows us as fans to sneak a peek into the minds and lives of our favorite WWE Superstars. In its most recent episode, Chapter 3, the documentary series touched on The Undertaker's matches with Shawn Michaels and Triple H during the late 2000s.
The matches between The Undertaker and Shawn Michaels are that of mythical proportions. Their matchups in WrestleMania were some of the greatest the sport had ever seen.
Everything in the story, from the performances in the ring to the chemistry between the two fighters, made it one of the most appreciated WrestleMania bouts ever.
The first time Undertaker and Michaels faced off, the Undertaker won. Their second matchup that took place the very next year had higher stakes.
It would be The Heartbreak Kid's last match, in which he would try to end The Undertaker's WrestleMania streak. Therefore, the company marketed the event as "Career vs Streak".
Mark spoke about these last 2 matches and stated that he was envious of the way Michaels ended his career.
"So envious of Shawn, because he was able to walk away, and be good with it. Do I wish I had that kind of clarity? Absolutely. Shawn had that clarity before going into the match.
"And hopefully, when I have the match that I'm looking forward to, one way or another, I hope I have that clarity too. Like, okay… that's it," The Undertaker said.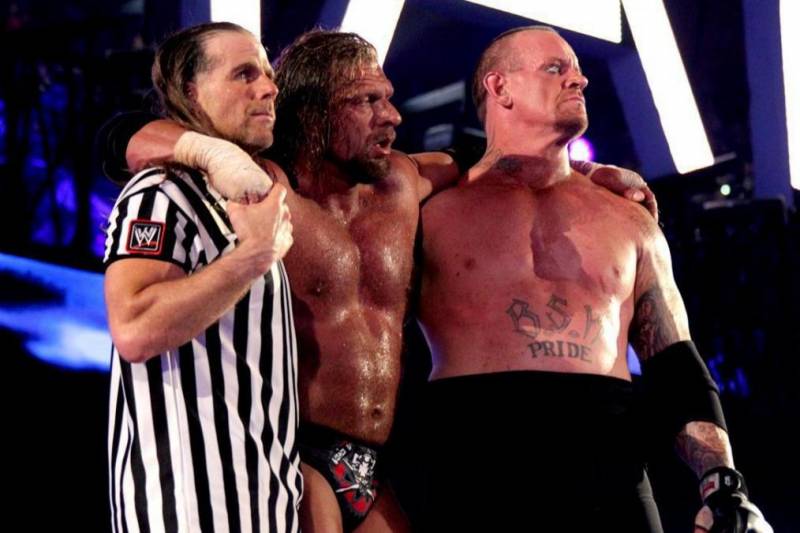 Shawn Michaels reacts to the envy
Shawn Michaels recently reacted to this snippet in The Last Ride: Chapter 3, Post-Mortem. The Heartbreak Kid had some extremely kind words to say to his friend's appreciation in the documentary.
"It was a sign of him, a vulnerability that nobody knows about. He was already just doing one a year at that time in a very limited schedule. And most people really enjoy doing that and can do that for quite some time. So, I understood the comment, I was struck by the tone of it. It wasn't until much later that I sort of grasped that," HBK stated.
He also appreciated Mark's willingness to display this kind of insecurity so publicly, something which a lot of wrestlers of his time struggled with.
"I didn't know he was gonna come out publicly in that way because it takes a lot of vulnerability man, not everybody wants to go there in this line of work. Once he did, that's when you go like, "Oh! Oh, d..n!"
Following HBK's 'last' match in the ring, he returned as the referee for The Undertaker vs Triple H Hell in a Cell match and later in 2018 for a couple of underwhelming stints in the ring.