Manny "the Pacman" Pacquiao, a Filipino boxing legend, must have had a lot planned for his first family visit to South Korea last week and one of the first things he crossed off his to-do list was meeting a young idol.
The Pacman and his wife had a private dinner on Friday night with Seo Hye-rin, a cute 21-year-old singer who had competed in a cable TV audition show "Produce 101", which was also aired in the Philippines, to select an 11-member girl group "I.O.I" through a vote by fans. Seo was Pacquiao's favorite.
At the dinner, Pacquiao reportedly expressed sorry for Seo's failure to become an I.O.I member but said he was happy to hear that she would try to make her debut with a different girl group next year.
Later on, the 38-year-old boxing legend and his family were invited to Psy's concert at Seoul's Gocheok SkyDome. Pacquiao, a well-known fan of Psy, once considered playing Psy's global hit "Gangnam Style" as a background theme music when he enters the ring.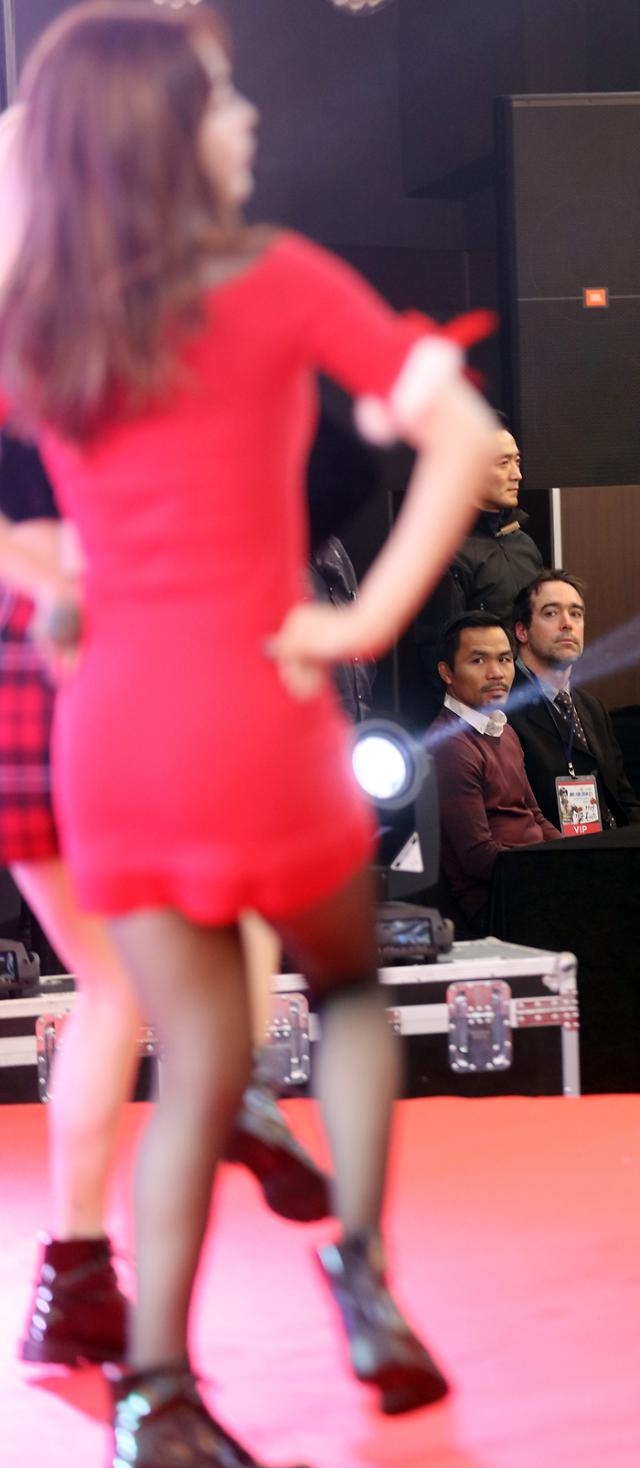 In South Korea, the Pacman has participated in charity events, including a duel with Kim Byung-ji, a retired goalkeeper, using a punching machine and a miniature football goalpost on Sunday to show their punching and kicking skills. As their match ended in a tie, Kim donated 20 washing machines to Filipino housewives living in South Korea and Pacquiao donated ten of his signed boxing gloves.
Despite a tight schedule, Pacquiao's family experienced snow at a ski resort in Muju some 183 kilometers (113 miles) south of Seoul. "Christmas meal with my family here in Seoul Korea Merry Christmas everyone :)," the Pacman said in an image and message through Instagram.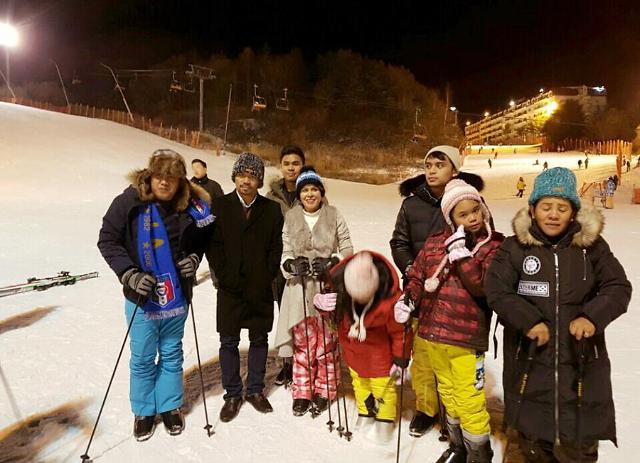 Pacquiao is known as one of the greatest boxers of all time as he is the first and only eight-division world champion, having won eleven major world titles, as well as being the first boxer to win the lineal championship in five different weight classes. In June 2016, he was elected as a senator and will serve a six-year term until 2022.