The Undertaker
The Undertaker Believes the Dream Match With Sting Should Have Happened in the 90s
The Undertaker and Sting are two great icons of the professional wrestling world. Both men carried their respective companies, WWE and WCW, on their back throughout the 90s. Not just that, but both men had iconic characters that made fans want a match between them. Sadly, we never got the match, and we never will.
The Undertaker talks about a dream match with Sting
The 'Deadman' joined Robbie Fox of Barstool Sports for an interview. He talked about a lot of things, including a dream match with him and Sting.
Actually, Robbie asked Taker if a match with Sting was a possibility, considering the enormous success of the Boneyard Match. Unfortunately, Taker put down that possibility as well.
Taker said that the possibility was now said and done. In fact, he doesn't foresee it happening anytime despite having an option of a cinematic match. The 'Phenom' further explained the reason he doesn't want the dream match to happen.
He said, "I mean, being completely honest, at this point, it would have been cool in the 90s. Even, it would have been cool in the early 2000s. But there's a reason why the last ride came about and I've called it a day,"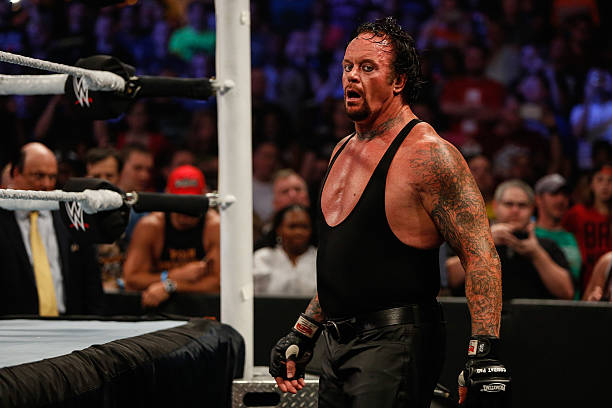 "Although I have it here, and I have it in my heart to do, my body just doesn't cooperate with the other two factors in that. So it becomes really difficult. I just don't want people to get a watered-down version of that character." the 'Phenom' continued.
By the looks of it, Sting versus The Undertaker happening is a huge longshot. And now that 'The Icon' has joined WWE's rival AEW, the slim chances are blocked forever. Guess we'll only have to be satisfied by making these two square off in a WWE 2K game.
The only time Sting and Taker faced each other
Contrary to popular belief, The Undertaker and Sting actually wrestled each other once in their career. The two squared off for the NWA World Heavyweight Championship at the Greensboro Coliseum, with Sting walking out victorious. The only catch was that neither man had donned their 'Deadman' or 'Crow' personalities yet.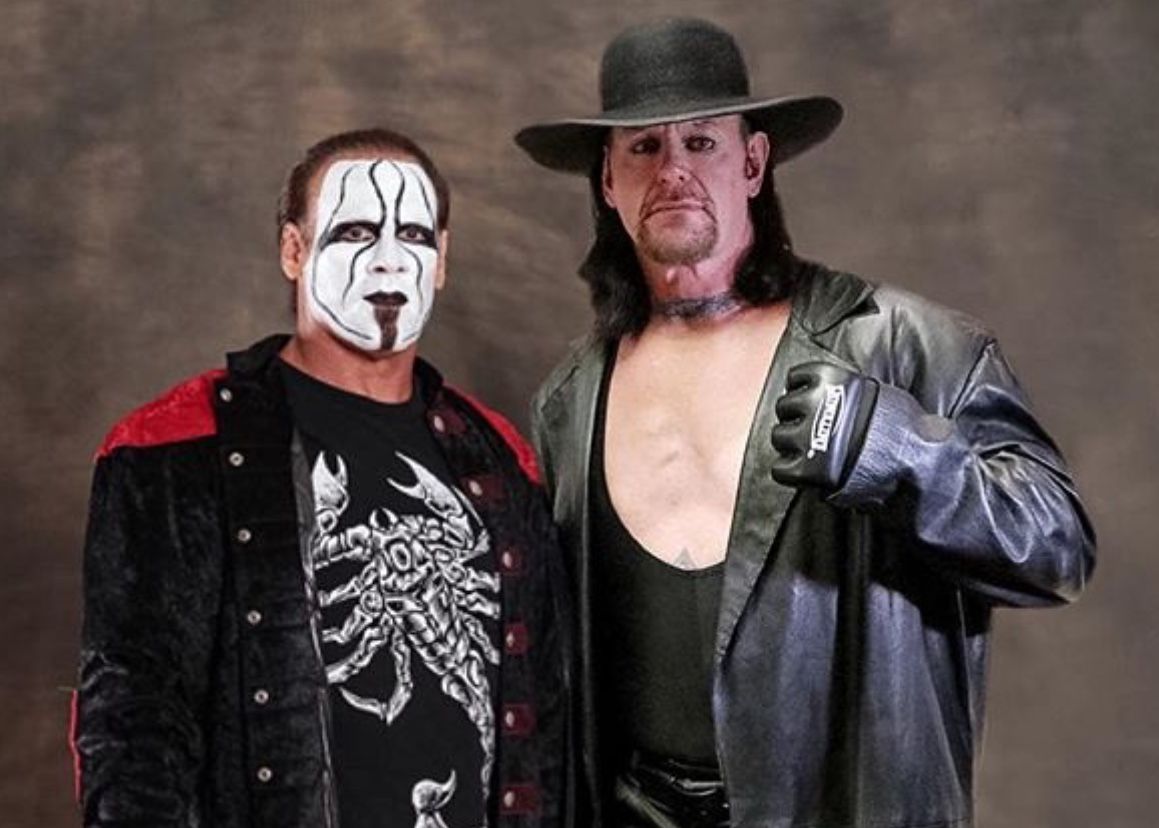 Taker also revealed during the interview that he and Sting never spoke or met each other in all these years until the latter joined WWE in 2014. Well, how weird that fans always wanted this match, but the two men never even thought about it. In fact, The Undertaker said that he always had his opponents full.
It's sad we didn't see these two legends tear it up wrestling with their extremely popular gimmicks. It is a harsh reality that The Undertaker and Sting will never step foot in the same ring together.