According to Hall of Fame boxing trainer Freddie Roach in an exclusive interview with Telegraph Sport, Manny Pacquiao's career may have been on the line in Saturday's rematch with Timothy Bradley in Las Vegas.
With talk of retirement swirling in the days and weeks leading up to the fight, Dionisia Pacquiao's intense reactions throughout her son's unanimous-decision victory were certainly warranted, symbolizing the meaningfulness of Pacquiao's triumphant result.
En route to helping fuel her son's victory, Pacquiao's mother stole the show with her extreme behavior at her ringside seat. Whether she was making strange faces or pointing awkwardly at the ring, it was compelling.
Her intensity was so eye-popping that it even caught the attention of HBO's cameras, leading the fight commentators to provide some brief analysis.
Sportswriter Ryan Songalia thinks he knows where Pacquiao gets his intensity from:
No one knows for sure the key reason behind her ringside antics, but her reaction is somewhat surprising considering that the 35-year-old Pacquiao is a seasoned veteran with more than 60 professional fights under his belt.
But regardless of whether she was praying to the boxing gods or simply rattled by the sport's physicality, Pacquiao's mother exhibited the significance of Saturday's rematch, setting the tone for her son inside the ring and showcasing the fight's stature in a few awkward moments.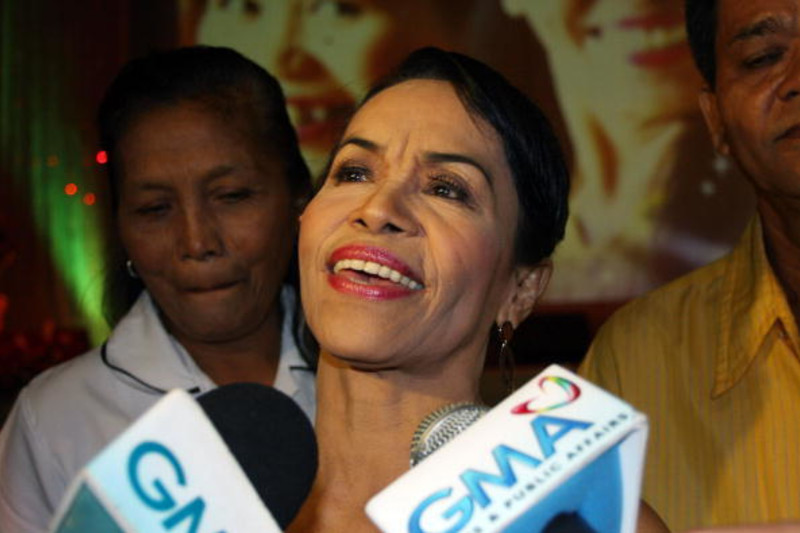 We'll never know for sure whether Pac-Man would have called it quits had he lost to Bradley for a second time, but there's no doubt that the writing was on the wall coming into the fight, according to Roach via the The Telegraph's Gareth A. Davies:
This is a 'must-win' situation on Saturday night, and if we don't win this fight we have to consider maybe retirement. So this is a big, big fight for him. We are in a 'must-win' situation, it's as simple as that. Some people think we are all done and we have to prove that we are not.
Even if a second loss to Bradley in 22 months wouldn't have been enough to send Pacquiao into retirement, it would have marked his third defeat in four fights.
Therefore, the significance of Saturday's fight as it pertains to Pacquiao's boxing future cannot be overstated. And as a result, Pacquiao's mother's intense stares and gestures toward the ring this past weekend symbolized the importance of Pacquiao's redemption.
It remains to be seen whether Dionisia Pacquiao will continue to sit ringside and attempt to will her son to victory in the future. However, there's no question her timing was perfect this time.
In a fight Pacquiao desperately needed to extend his career and restore his legacy, no one cheered more aggressively than his mom, who has now become an iconic ringside figure.