Manny Pacquiao's fight with Amir Khan is off after a promised $38m from an unnamed investment group failed to materialize.
The Filipino boxer and eight-division champion had previously been in advanced talks to fight Australia's Jeff Horn in Brisbane, but reversed course when approached by a group of investors to fight Khan in the United Arab Emirates on 23 April.
Both Pacquiao and Khan confirmed the fight on their respective Twitter feeds last week, but Pacquiao's longtime promoter Bob Arum told the Los Angeles Times on Tuesday that the offer was fool's gold.
"When they contacted me, I told them it was pie in the sky, that this is crazy, it's not going to happen," Arum told the newspaper. "Manny wanted to roll the dice. He rolled the dice and it came up snake eyes.
"If something is too good to be true, it's too good to be true."
Arum said Pacquiao's manager Michael Koncz is in the process of delivering a revised proposal for a potential July fight to the 38-year-old fighter, who wants to fight "as soon as possible".
Pacquiao, who regained the WBO welterweight title with a unanimous-decision win over Jessie Vargas in November, remains the only fighter in boxing history to win recognized world titles in eight different weight divisions.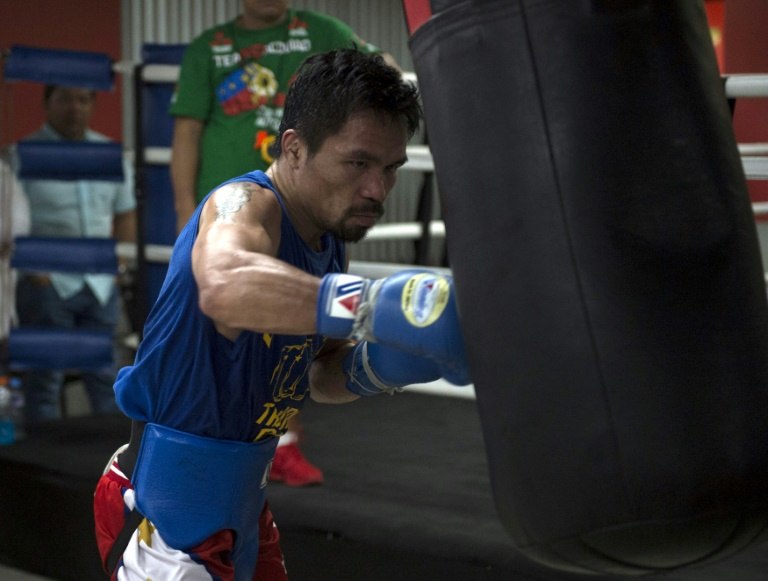 As we approach the end of the year in Singapore, we have a small favour to ask. We'd like to thank you for putting your trust in our journalism this year – and invite you to join the million-plus people in 180 countries who have recently taken the step to support us financially, keeping us open to all, and fiercely independent.
In 2021, this support sustained investigative work into offshore wealth, spyware, sexual harassment, labour abuse, environmental plunder, crony coronavirus contracts, and Big Tech.
The new year, like all new years, will hopefully herald a fresh sense of cautious optimism, and there is certainly much for us to focus on in 2022 – a volley of elections, myriad economic challenges, the next round in the struggle against the pandemic and a World Cup.
With no shareholders or billionaire owner, we can set our own agenda and provide trustworthy journalism that's free from commercial and political influence, offering a counterweight to the spread of misinformation. When it's never mattered more, we can investigate and challenge without fear or favour.
Unlike many other media organisations, Guardian journalism is available for everyone to read, regardless of what they can afford to pay. We do this because we believe in information equality. Greater numbers of people can keep track of global events, understand their impact on people and communities, and become inspired to take meaningful action.
If there were ever a time to join us, it is now. Every contribution, however big or small, powers our journalism and sustains our future.