Perhaps you are one of the millions of people who forked over $100 in hopes of watching the fight of the century between Floyd Mayweather and Manny Pacquiao.
You bought into the hype and hysteria. Mayweather was risking his 47-0 record against a 36-year-old Pacquiao looking to resuscitate a flailing career. These, you told yourself, were the two best pound-for-pound fighters of this era.
How could this not be a great fight?
Mayweather's fight was excellent. It was, and if you dispute that, you didn't bother watching his 47 fights prior. He boxes, he doesn't fight. This affair was never going to feature a scene from Rocky. Mayweather danced for 12 rounds, carefully picking punches, strategically denying Pacquiao momentum.
Some call Mayweather's strategy cowardly, others call it boring, but no one can dispute its effectiveness.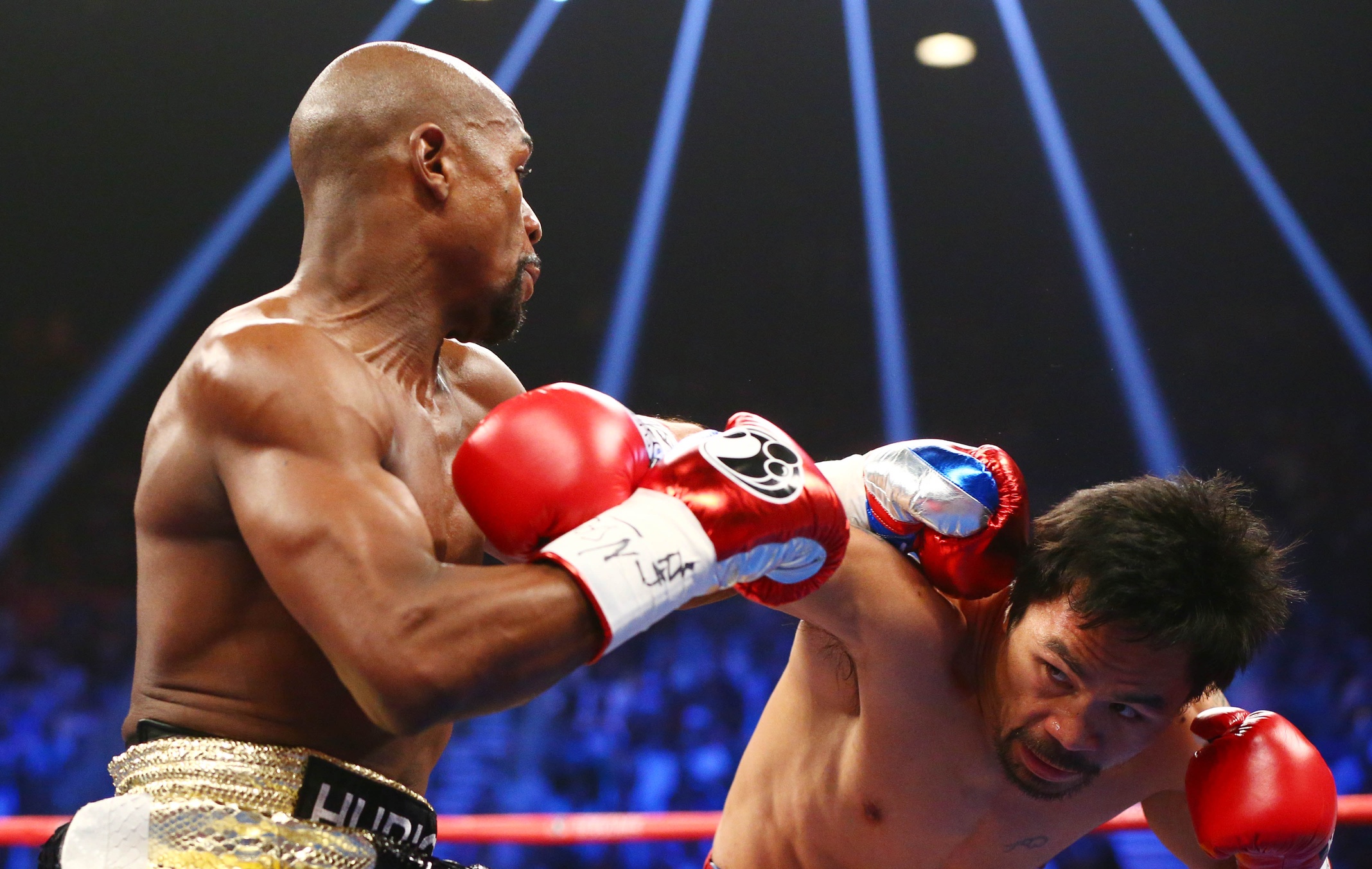 Similarly, no one can dispute that Pacquiao threw just 429 punches in the fight, landing 81. That's approximately half the number he typically throws. Pacquiao plays for knockouts, and it was clear from the beginning that he had no intention of even attempting to bring Mayweather down.
Spectators expecting a fight on Saturday night have Pacquiao, and only Pacquiao, to blame for the mundane spectacle they witnessed. Mayweather executed his plan to perfection, and Pacquiao was happy to oblige. At the end of the night, Pacquiao tried to convince himself that he not only was competitive but also winning the fight, a fallacy Max Kellerman quickly put to sleep. PacMan was there for the money. He got paid to do exactly what he did.
Had this fight happened six years ago, perhaps the outcome would have been different. At the very least, it would have been more bearable to watch. A youthful Pacquiao might have turned the fight on its head with his devastating hand speed and forced Mayweather to adjust – or maybe even knock him down.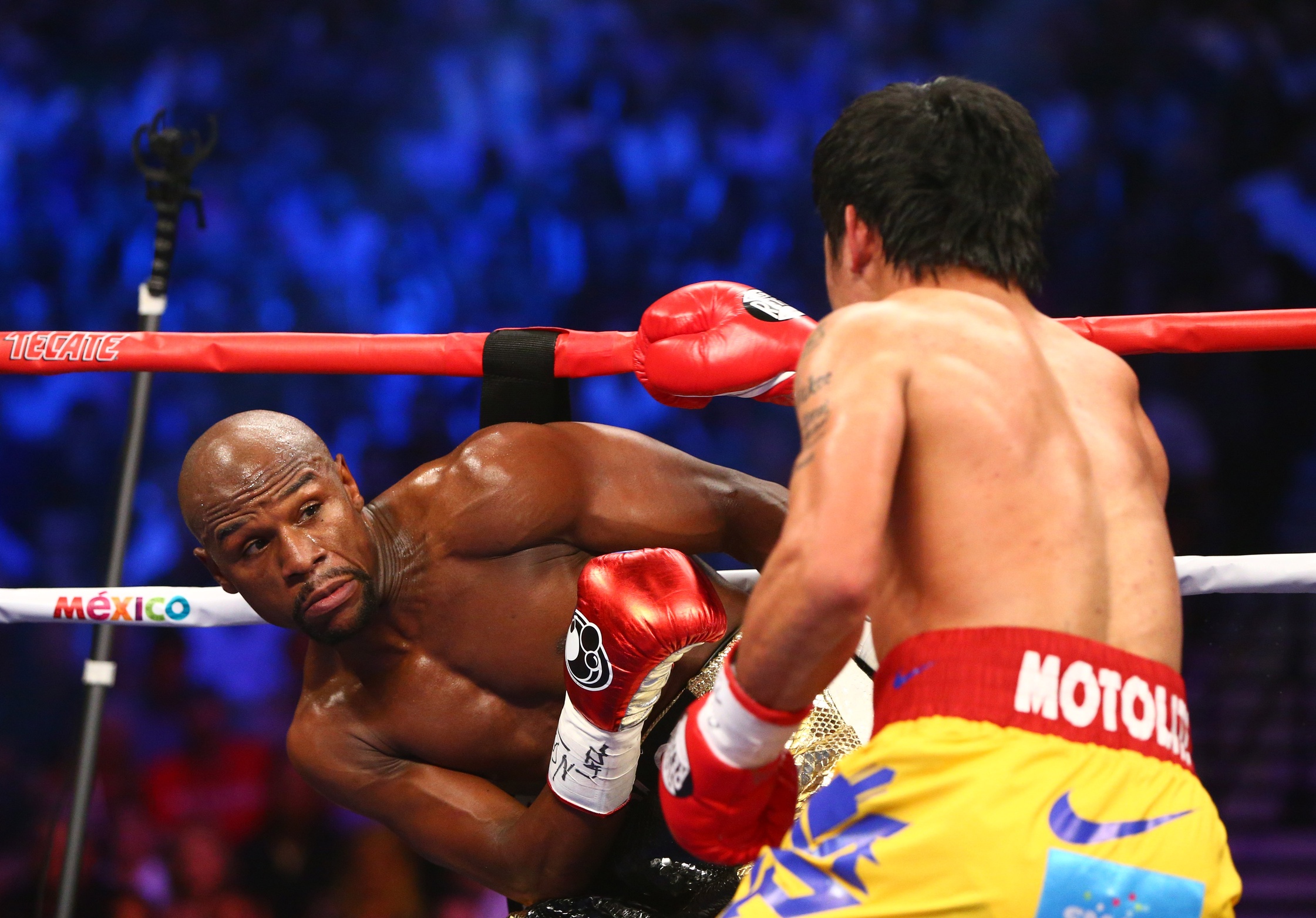 But this wasn't six years ago, it was Saturday, and Pacquiao looked old, tired, and simply happy to be there. It wasn't the fight of the century. It was a retirement plan.