He holds the rank of colonel so it was only natural that the Armed Forces of the Philippines would honour their favourite son, Manny Pacquiao, six weeks after he won his latest victory against American Adrien Broner.
The Armed Forces of the Philippines (AFP) paid tribute to the country's boxing icon at the AFP headquarters in Camp Aquinaldo, Quezon City on Friday. The Sarangani senator and the eight-division world champion received a rousing welcome from his fellow countrymen from the armed forces as he was presented with the Meritorious Achievement Medal and a Manifesto Plaque for his successful defence of the regular WBA welterweight title against Broner on January 19 in Las Vegas.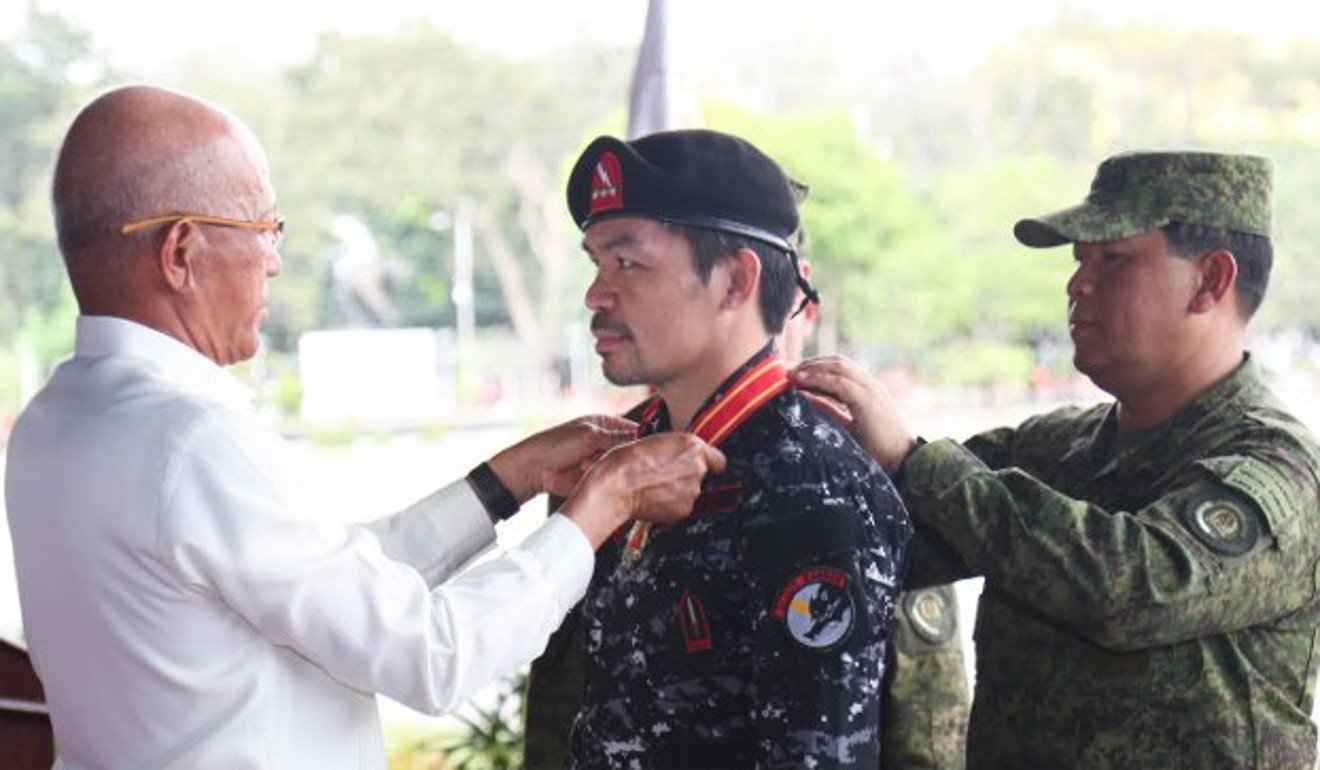 He was hailed for his contribution on the sports field as well as his achievements as a lawmaker.
2019 – The 40-year-old was presented with his latest medal by AFP chief of staff, general Benjamin Madrigal and defence secretary Delfin Lorenzana.
Pacquiao was also made an honorary member of the Philippines army scout ranger during the ceremony.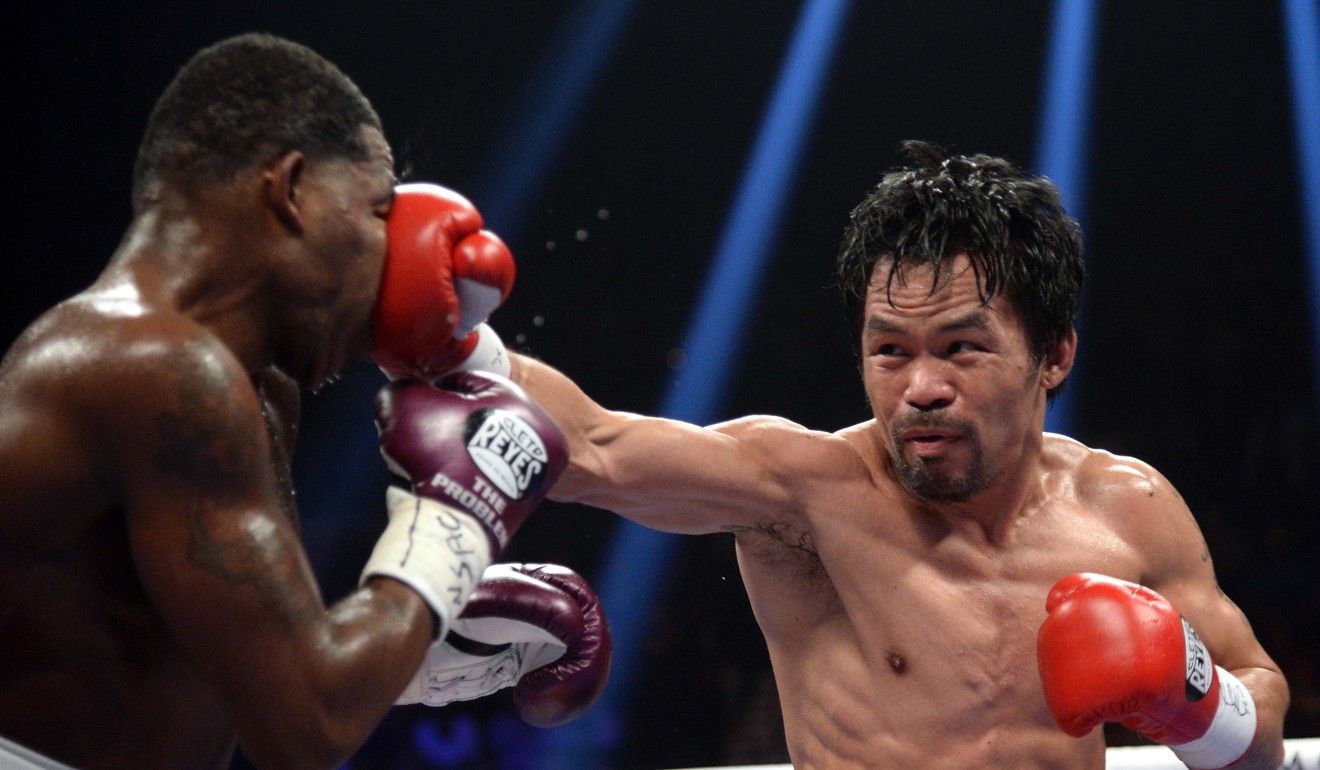 Pacquiao first joined the army as a sergeant in 2006 and was promoted to technical sergeant within a year and then later as master sergeant in 2009. He was then promoted to lieutenant colonel in 2011 and became a fully fledged colonel in 2017.
There was also some good news for Pacquiao's eldest son, Jimuel, after his father reluctantly allowed him to chase his dream.
Last month, Pacquiao and his wife, Jinkee, decided not to allow their son to follow in the footsteps of their father for fear that Jimuel would get hurt, but Pacquiao has had a change of heart.
"He's training every day. I see him in his room watching my fights in TV almost every day," Pacquiao said. "It pains me because I know how hard is boxing. I can't stand to see my son getting beaten. It's OK if I am the one who will be beaten."
Pacquiao easily outpointed Broner in January to improve his record to 61-7 with two draws and 39 knockouts.
The boxing great is trying to line up his next fight but was sure his opponent would be a "boxer" and not someone with a MMA or kick-boxing background as he took another dig at Floyd Mayweather's December bout against Japanese kick-boxer Tenshin Nasukawa.