After being diagnosed in 1984, Muhammad Ali raised public awareness of Parkinson's – and millions of dollars
In the end, his greatest fight was with the disease that had dogged the last three decades of his life.
Muhammad Ali was diagnosed with Parkinson's in the 1980s, an illness that is believed to have complicated his respiratory condition when he was taken to hospital last Friday.
He had been in hospital several times in recent years, most recently in early 2015 when he was treated for a severe urinary tract infection initially diagnosed as pneumonia.
In the last few months, Ali had looked increasingly frail in his rare public appearances, including on 9 April when he looked hunched and wore sunglasses for the annual Celebrity Fight Night dinner in Phoenix, which raises funds for the treatment of Parkinson's disease.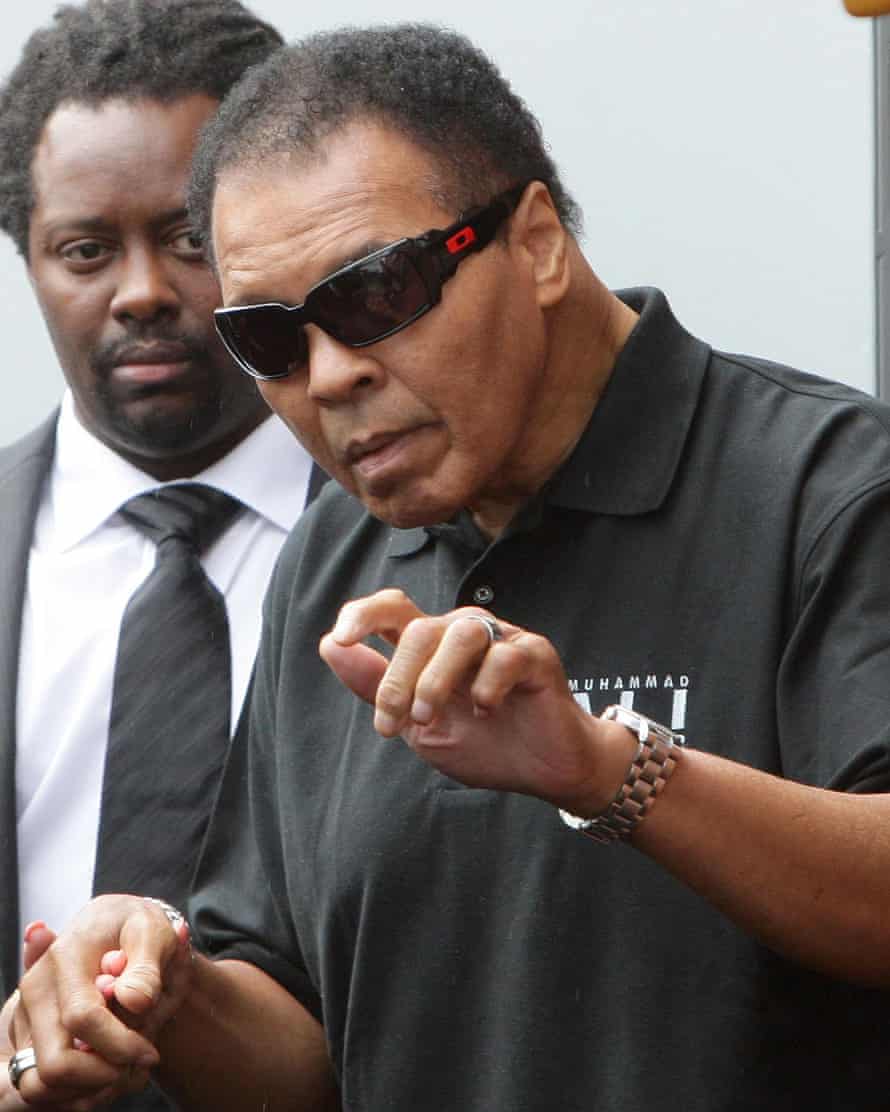 His last formal public appearance was last October, when he appeared along with former opponents George Foreman and Larry Holmes, at the Sports Illustrated Tribute to Muhammad Ali, held at The Muhammad Ali Center in his hometown of Louisville, Kentucky.
Ali's Parkinson's diagnosis came in 1984, three years after he retired from boxing. Many doctors believe the disease was most likely to have been caused by the thousands of punches he took during a career that saw him become the first person to win the heavyweight championship three times. Boxing fans believe it was the fights with George Foreman and Joe Frazier – four epic battles in the space of just three years – where the real damage was done.
Both Frazier and Foreman were hard-hitting punchers and Ali prided himself in taking their blows on the chin to prove his invincibility.
Despite the disease, he kept up a busy appearance schedule until recently, though he had not spoken in public for years. He helped establish the Muhammad Ali Parkinson Center in Phoenix and became the face of the neurological disease. "Selflessness and bravery – those are the two things he epitomised," Leslie Chambers, president and CEO of the American Parkinson Disease Association told the New York Daily News. "He brought the average American's attention to this disease. We're so grateful for him. In the long run, he's helped our community in a tremendous way."
The disease that gripped his body, slowed his speech and slurred his words made Ali a shell of the man whose athleticism in the 1960s saw him lionised around the world. With his dancing feet and quick fists, he could – as he famously put it – "float like a butterfly and sting like a bee".
But his fighting spirit remained and was manifest when a badly trembling Ali lit the Olympic torch in 1996 in Atlanta. His appearance, a closely guarded secret, was one of the highlights of the Games and has entered Olympic folklore.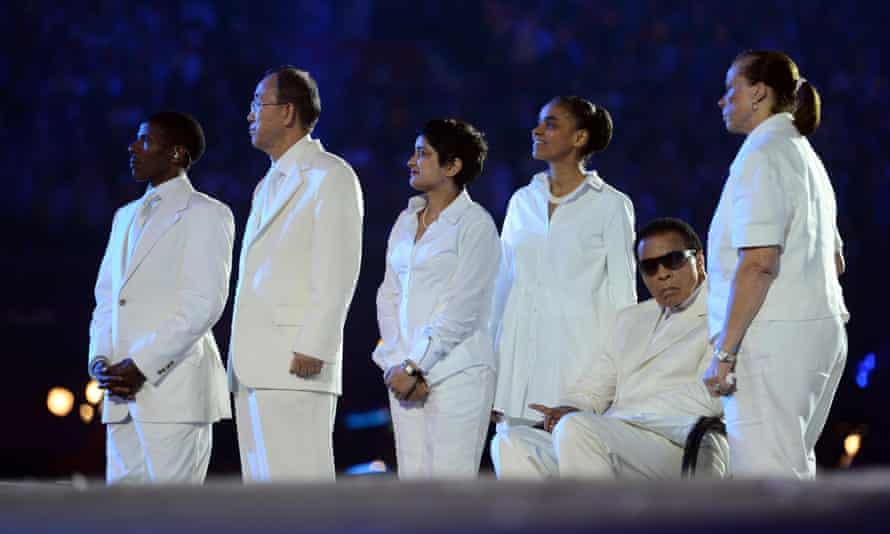 "It was the rarest of Olympic moments, a moment of infinite sadness, yet supreme majesty," wrote Baltimore Sun columnist Ken Rosenthal. "You didn't know whether to cheer or to cry. All you could do was watch and root once more for Muhammad Ali."
Ali also took part in the opening ceremony of the London Olympics in 2012, looking frail in a wheelchair. Dressed all in white, and wearing dark shades, he was aided by his fourth wife Lonnie. He sat while others stood, but made it to his feet for the final steps of the flag's journey.
Yesterday, it was not just the boxing world that was coming to terms with the death of a champion.
In a statement on its website, the Muhammad Ali Parkinson Center noted: "Muhammad Ali rose to fame as a champion boxer, but his legacy extends far beyond the sports world. Muhammad was a beloved humanitarian and charitable philanthropist whose brave struggle with Parkinson's disease, which affects more than 1.5 million Americans, inspired the patients, doctors and researchers at the centre bearing his name."
"I first met Muhammad Ali in the late 1990s when he had been dealing with Parkinson's for many years," said Dr Holly Shill, the centre's director. "I have watched him face the disease with grace and humour, and he has inspired countless patients to do the same. We have lost a great warrior in the battle [against] Parkinson's, but hope continues for a better tomorrow. We will continue with the centre's mission to improve the quality of life for those affected by Parkinson's."