PROMDI party presidential aspirant Sen. Manny Pacquiao on Monday, Jan. 10 vowed to push for a P50,000-minimum pay for nurses, medical technologists and other health care professionals to keep them serving the country instead of going abroad for greener pasture.
Sen. Manny Pacquiao Rostrum
Pacquiao is convinced that the COVID-19 pandemic may slow down but will continue to threaten public health worldwide, thus, making the services of of Filipino health professional abroad in demand.
Pacquiao said giving health professionals salaries and perks that are competitive to what they can earn abroad can be the best option the country has in keeping them in local hospitals.
Notwithstanding the threat to their own safety by the COVID-19, nurses employed in both private and public hospitals are paid less than P20,000 per month.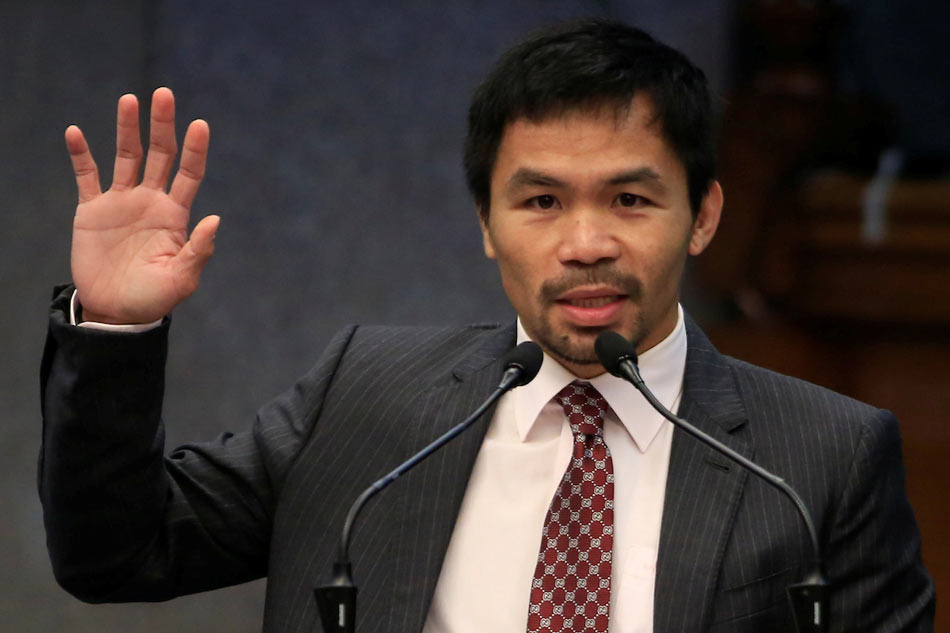 Pacquiao said health care professional like nurses, pharmacists and medical technologists should receive minimum P50,000 monthly pay on top of other perks such as the Special Risk Allowances granted by government.
He noted that although this amount is barely enough to compensate for their sacrifices, this is already within the acceptable income standard of P42,000 per month as declared by the National Economic Development Authority (NEDA).
"This P50,000 per month minimum wage is still very low if we compare it with the salaries offered by other countries but it might be enough to convince some of them not to leave their families behind," said the presidential candidate.