Boxing
The Undertaker
Jim Ross Details The Undertaker's Selfless Attitude as Opposed to Shawn Michaels: "Taker Knew That Eventually There's Big Money With He and Leon"
The Undertaker had an extraordinary WWE career. Over the years, he entertained fans through his memorable moments. However, like all wrestlers, 'The Phenom' didn't always win, he also suffered his fair share of defeats.
One such defeat came against Big Van Vader at WWE Royal Rumble 1997. Vader hit The Undertaker with a Vader Bomb for the pinfall after Paul Bearer appeared in Vader's corner and also hit 'The Phenom' with an urn.
During an episode of the Grilling JR Podcast, Jim Ross talked about Big Van Vader's win against The Undertaker. He talked about The Undertaker's selfless nature in that defeat.
Remembering that match, Jim Ross said, "You always wonder how unselfish both guys are gonna be and Taker did not have to do anything he didn't want to do. But he was willing to be unselfish and try to have a good match with Vader."
He added, "Taker knew that eventually there's big money with he and Leon (Vader)… Also, I think it might have been a little something that Taker could demonstrate to Shawn (Michaels) that if you are really a good worker, it don't kill you to do the hours."
The Undertaker creates a sad record in 2021
Though The Undertaker retired from in-ring action, fans are still hopeful about his comeback to the ring.
Such is the passion and love of the WWE Universe for 'The Phenom' that they want to see him back inside the squared circle one last time.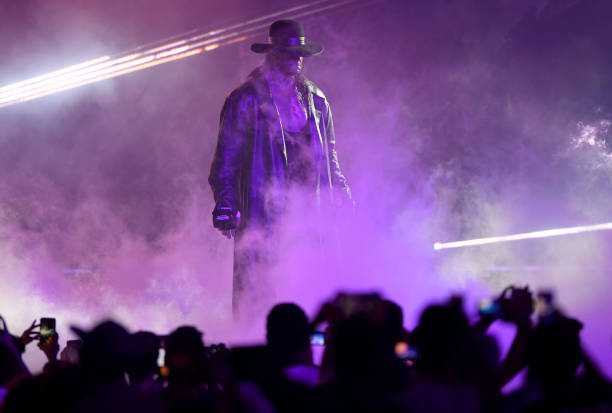 Unfortunately, in 2021, the WWE Universe could not witness The Undertaker battling inside the ring. Not only that, but The Undertaker also did not make a single TV appearance for WWE in 2021.
Back at the 2020 Survivor Series PPV, The Phenom bid farewell to the WWE Universe by announcing his retirement from professional wrestling on that day.
On Twitter, Wrestle Ops stated that this is the first time since The Undertaker's debut in 1990 in which he neither wrestled nor make a TV appearance for WWE.
But we wish and hope that The Undertaker will appear in WWE in the future, even if it is not in a wrestling role.