Michelle McCool is one of the WWE Legends who worked with the company when the company still had the Divas Championship. She has secured the Divas Championship and the WWE Women's Championship twice each during her time with the company.
Her last match with the company was in 2011. It was against Layla at Extreme Rules. The stipulation to the match was that whoever lost would have to leave the company. She left WWE when she was only 31 years old.
However, she's finally coming back to the company in 2022 at the Women's Royal Rumble match.
How did Undertaker meet Michelle McCool?
The Deadman and McCool don't have the overly romantic story that WWE fans might expect. However, it's the kind of story that truly makes one wonder how The Deadman out of everyone has a story like this?
It so happened that he saw McCool throw a football during one of the WWE TV days.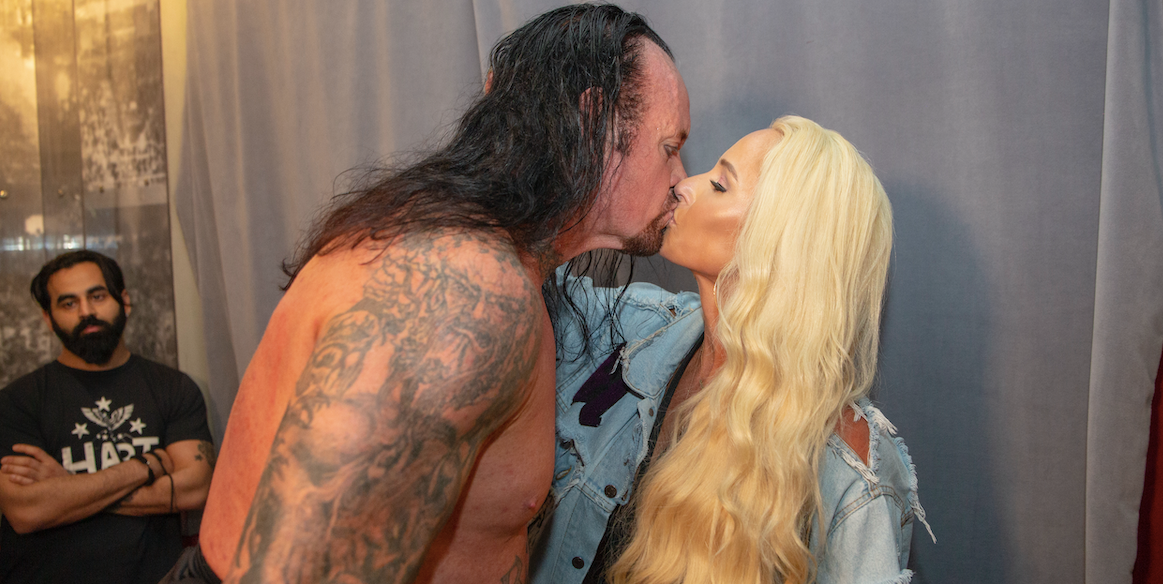 She threw a 35-yard spiral, and it impressed Taker! And that's how the Taker-McCool love story began.
How long have Michelle McCool and Undertaker been together?
McCool and Taker have been together for a little over eleven years in 2022.
Prior to Michelle McCool, Taker has been married twice. His first marriage was with Jodi Lynn. They got married in 1989 and divorced in 1999.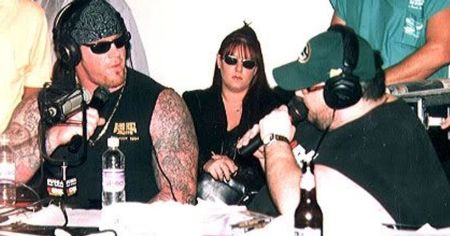 Mark Calaway's second marriage was to Sara Chirie Frank (Sara Calaway). They tied the knot in 2000 but divorced in 2007.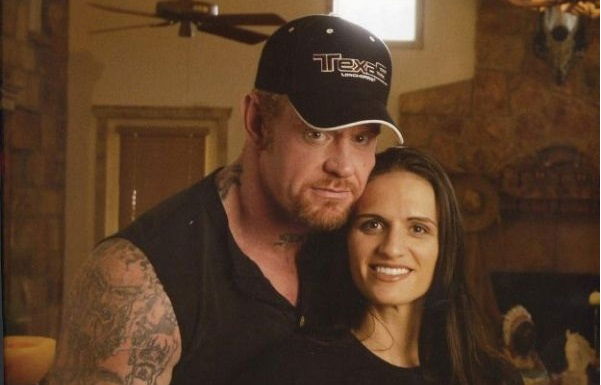 Out of Sara Chirie Frank, Jodi Lynn, and Michelle McCool, Sara and Michelle worked in the same pro-wrestling industry as him when they met The Phenom.
Are The Undertaker and Michelle McCool still married?
Michelle and Mark Calaway dated for some time before tying the knot on June 26th, 2010.
They've been together since, and have a daughter together, Kaia. She was born in August 2012.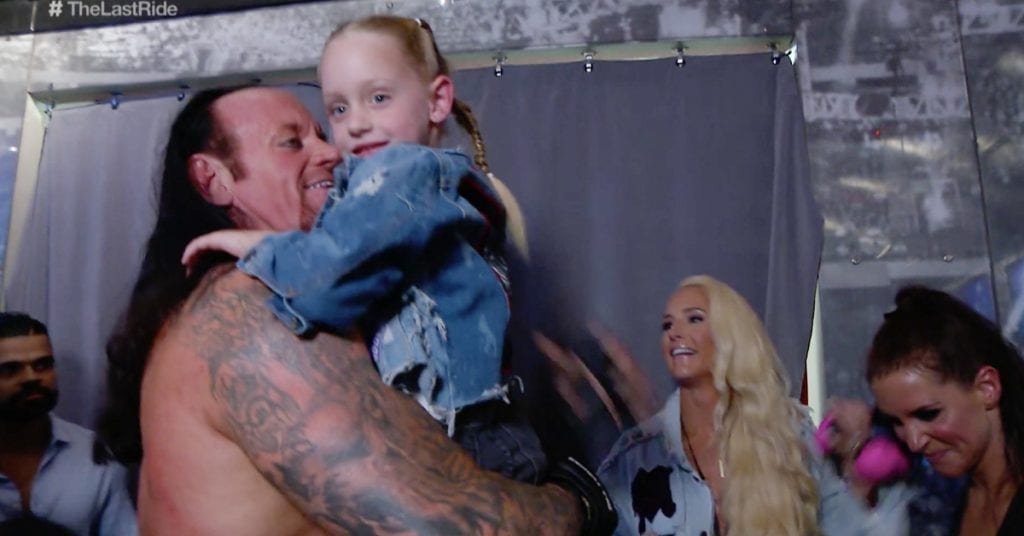 Reportedly, Kaia is quite enthusiastic about pro-wrestling and could potentially follow in her parents' footsteps when she grows older and join the WWE.
How old is Undertaker's wife?
Michelle McCool was born on January 25th, 1980. As of 2022, she's 42 years old. Mark Calaway was born on March 24th, 1965.