TOP executives of SpaceX met with Senators Emmanuel "Manny" Pacquiao and Aquilino "Koko" Pimentel 3rd to discuss the use of low-orbit satellites to provide cheap internet to the Philippines.
SpaceX is a space exploration company owned by technology magnate and billionaire Elon Musk.
During the virtual meeting on Saturday, the SpaceX executives also talked about the possibility of setting up a spaceship launch pad in the Philippines.
Rebecca Hunter, head of SpaceX Government Relations, invited Pacquiao to visit the United States so that he can meet with the key leaders of one of the world's biggest private aerospace companies and see how else they can work together in achieving his goal of improving the lives of poor Filipinos.
Pacquiao, who is running for president in the May elections, also brought up exploring other areas of cooperation with Musk's sister companies, Tesla and The Boring Co.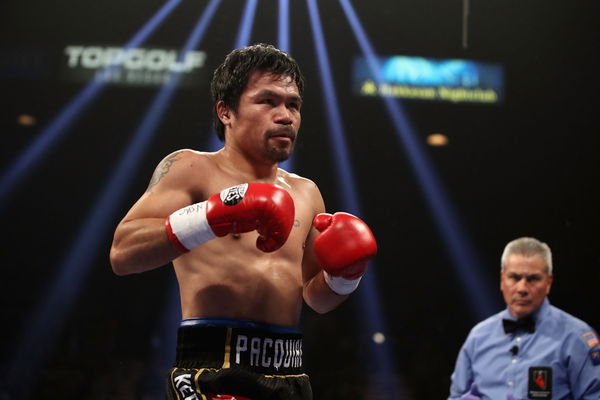 Pacquiao raised the possibility of using Tesla batteries for the jeepney modernization program and the creation of a massive subway system using The Boring Co. to decongest Metro Manila and other urban cities in the country.
He said it is time for the Philippines to have its own communications satellite, especially now that Filipinos rely heavily on the internet amid restrictions on face-to-face classes because of the pandemic.
"This technology provides various uses such as advancing online learning, e-government services and disaster relief and coordination, as well as linking our OFWs (overseas Filipino workers) to their loved ones," he said.
Pacquiao urged the SpaceX officials to also consider building a launch pad in Mindanao.
This would not only put the Philippines on the map of space exploration but also generate thousands of jobs for Filipino scientists, engineers and laborers, he said.
The senator said the facility will not only cater to SpaceX's Asian clients but will enable the Philippines to launch its own satellites used for communications, weather monitoring, topography mapping, environment protection and research.
Pimentel agreed that Mindanao is an ideal location for a spaceship launch pad because it is near the equator.
"I heard that the ideal location for a launch pad should be near the equator. Senator Pacquiao's province of Sarangani is very near the equator and could be an ideal location," he said.
"The involvement of SpaceX in our country will not only bring in investments and jobs but will also put us at the forefront of space science," he added.