The Undertaker achieved a new WWE record in 2021. It marked the first year since his debut in 1990, where he didn't have any single WWE appearance or match.
Considering it's The Phenom, it's no shock that he's still making records after retirement.
Did The Undertaker retire in 2020?
The Deadman's last official appearance on WWE TV was during Survivor Series 2020. In fact, that was his official retirement.
The event ended with his segment where several WWE Legends such as Kane, Booker T, Ric Flair, Triple H, and others came out to the ring to celebrate Taker. Additionally, The Phenom did his signature move by going down on one knee and looking up at a hologram of Late Paul Bearer holding The Mystic Urn.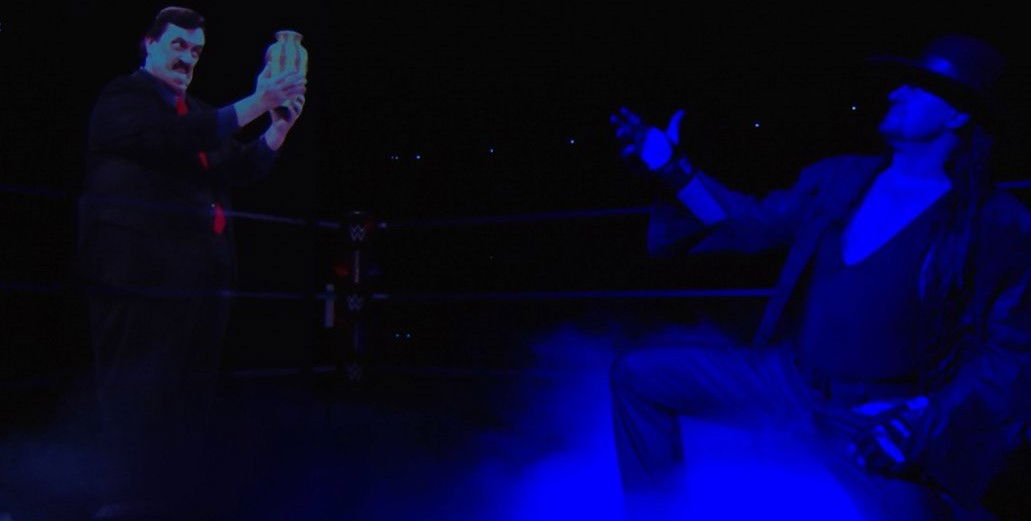 As Survivor Series 2020 happened during the pandemic, fans weren't present live at The ThunderDome. Instead, they watched Taker walk down the ramp one final time on virtual screens across The ThunderDome. Many expected a match, but WWE kept it simple.
One of the reasons Survivor Series 2020 was chosen to be Undertaker's final event was because he made his WWE debut at Survivor Series 1990.
When was Undertaker's last match?
The Undertaker's last match was against AJ Styles at WrestleMania 36. This cinematic contest, 'The Boneyard Match', was nothing short of a battle straight out of an action movie. Everything ranging from the setup to the match lived up to expectations.
In the end, The Undertaker choke slammed AJ Styles before burying him in a six feet deep grave to secure his final win in WWE.
An interesting fact about The Undertaker in WrestleMania – in his entire career, only Brock Lesnar (WM 30) and Roman Reigns (WM 33) have defeated him at The Show of Shows!
When did The Undertaker return to WWE?
The Deadman is one of the WWE Superstars who never quit the company until his official retirement. He worked with WWE for thirty straight years and hung up his boots in 2020.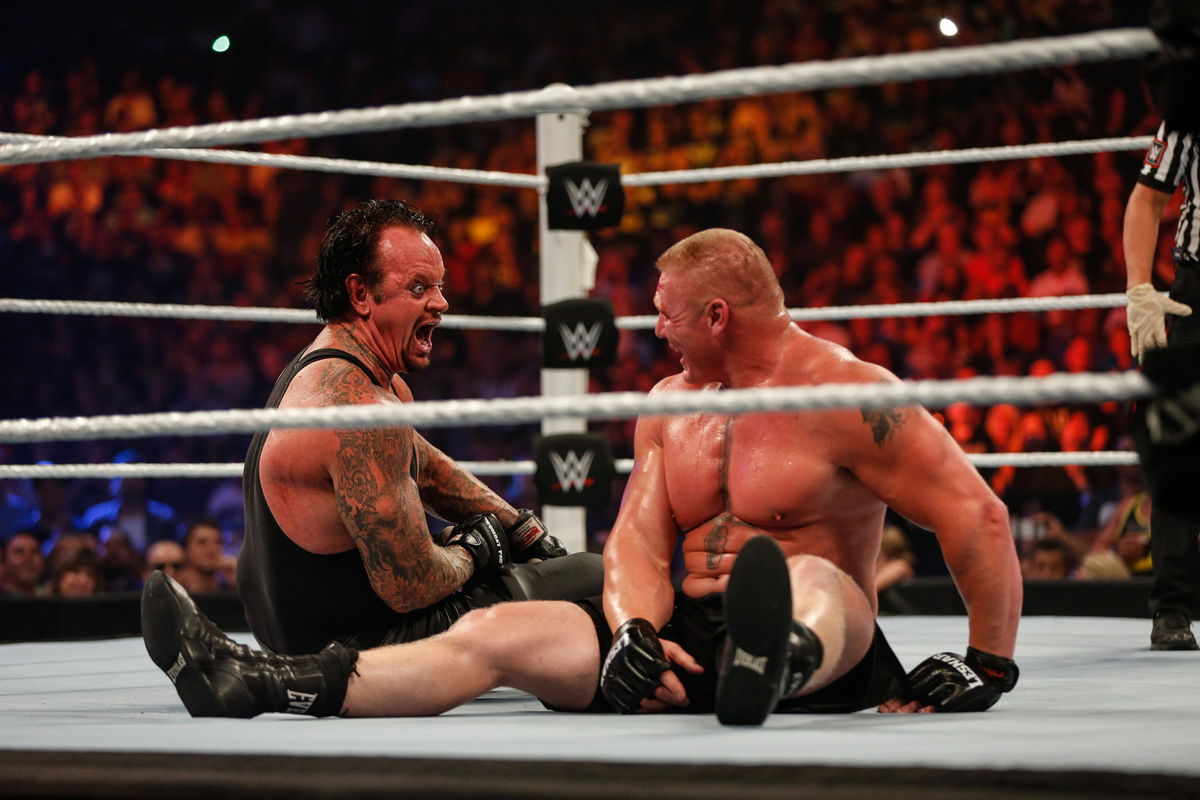 Reportedly, The Phenom does not want to return to the ring anymore. He believes that his body isn't capable of doing what it could once, and he doesn't want to show the fans a lesser version of himself to tarnish the image they have of him from in his prime.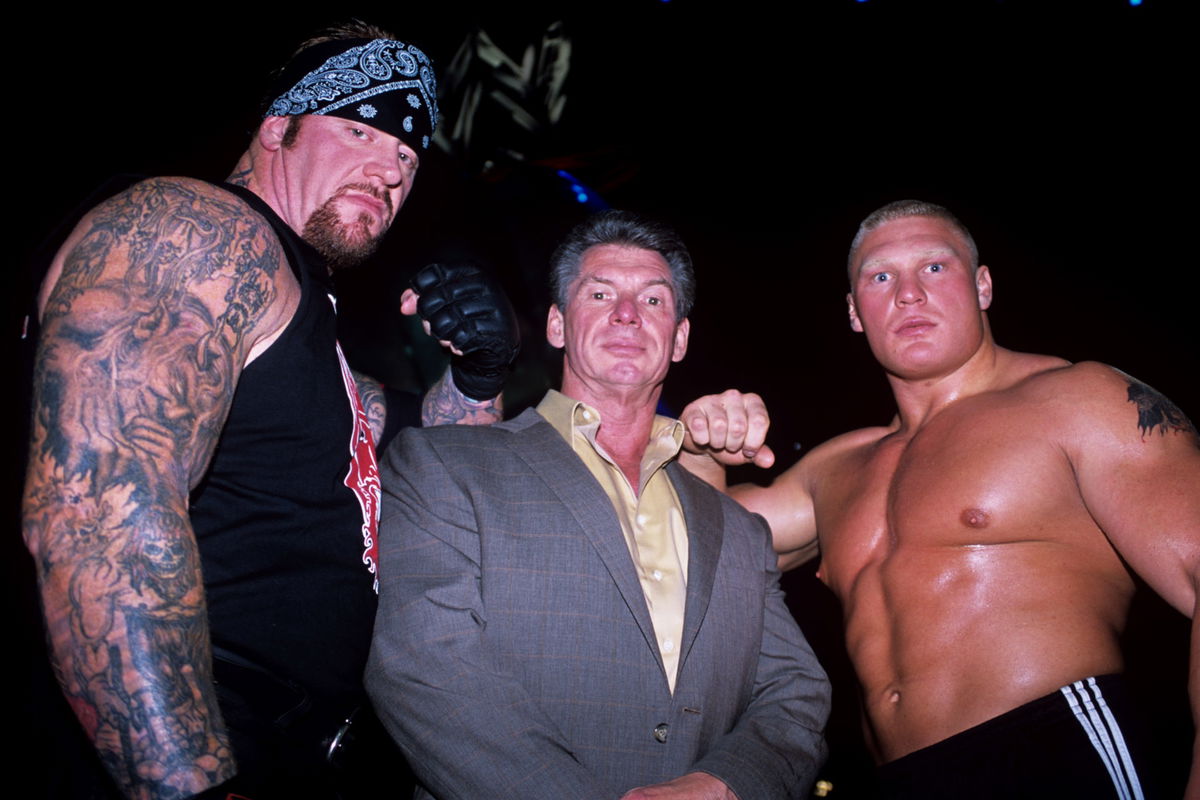 He could potentially return to the company sometime in the future as a Performance Center coach, but not as a pro-wrestler.
Where is Undertaker now 2021?
Currently, The Phenom is spending time with his family. However, he worked on a special collaboration with Netflix alongside The New Day called Escape The Undertaker.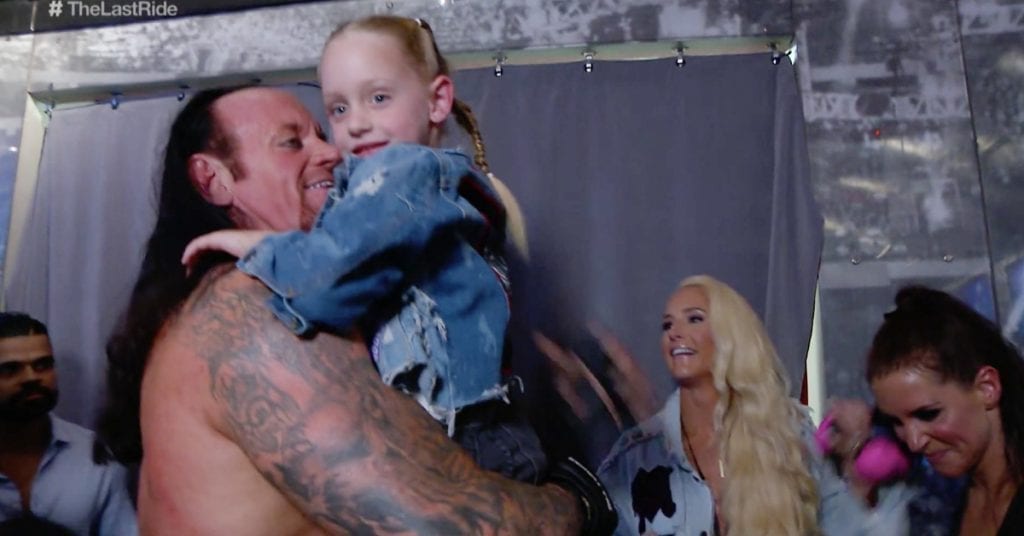 But he's staying fit and hitting the gym with his wife, Michelle McCool. Since his retirement, he's shown the man behind the Taker mask and let fans know who Mark Calaway is when he's not playing The Undertaker.