Boxing
Mike Tyson
Will Legendary Boxer Mike Tyson's Net Worth See Growth in 2022?
It's not news that the boxing world has seen many greats step into the ring. But, when it comes to reaching icon status, Mike Tyson leads the pack. After all, he is known for being the youngest heavyweight champion at 20. The Brooklyn native was not only a force in competition, he's had iconic moments that continue to live on in pop culture today — like the infamous Evander Holyfield ear-biting incident. As a result, the boxing legend was able to secure tons of endorsements and brand deals that caused his net worth to skyrocket at the height of his career.
The former professional boxer is now focused on entrepreneurial endeavors that include his podcast, Hotboxin' with Mike Tyson. And since the podcast has become a hot topic on social media and beyond, fans are wondering how Mike's pockets are looking these days. So, what is Mike Tyson's net worth in 2022? Read on to get your answer.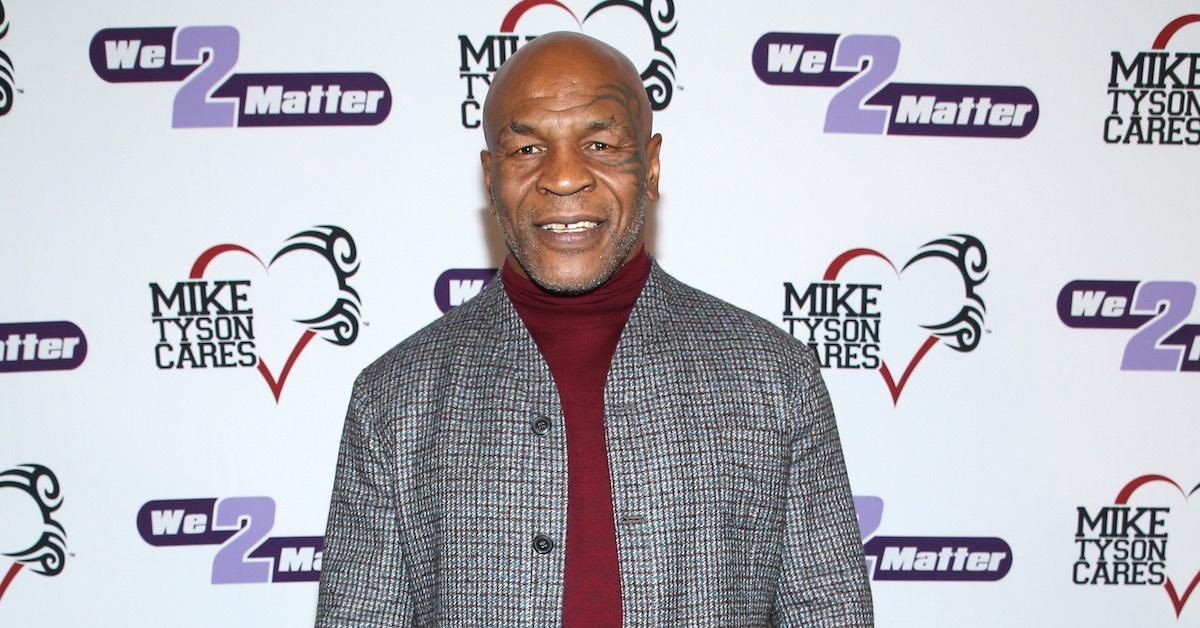 Mike Tyson's net worth in 2022 is set to multiply.
As of this writing, Celebrity Net Worth reports that Mike is currently working with a net worth of $10 million, which is a far cry from his fortune that was reportedly more than $300 million at his career peak. This number is a combination of Mike's personal appearances and his career as a boxer, actor, and film producer. Wealthy Gorilla also reports that Mike has a self-titled cannabis business that also contributes to his net worth. Plus, with Mike's podcast continuing to build momentum, it's safe to say that he may end 2022 with a substantially higher net worth.
'Hotboxin' with Mike Tyson' has seen a plethora of big names as guests.
For most folks, the idea of Mike stepping into the podcast world is the last thing anyone would think of. But, since podcasts have become popular over the last few years, many famous names are capitalizing off of the niche market. And Mike has been following suit in his own way.
Hotboxin' with Mike Tyson is one of the few podcasts where no topic is off limits. From thought-provoking conversations about mental health and prison to racism and the LGBTQ community, Mike's podcast has become one of the most respected platforms.
Since the podcast's inception in January 2019, Mike and his co-host — former NFL player Eben Britton — have had nearly 140 episodes under their belt with an impressive list of celebrity talent.
Some of the podcast's most popular episodes featured Eminem discussing his struggles of enduring poverty and finding solace in hip-hop. Not to mention, viewers also appreciated Mike's conversation with Boosie Badazz in which he confronted the rapper about his homophobic comments in the past — specifically about Dwyane Wade's transgender daughter, Zaya.
With so many more intriguing conversations coming down the pipeline, the only place for Mike to go is up. So, in the case of the legend's net worth seeing growth in 2022, all signs point to yes.