Boxing
The Undertaker
How Michelle McCool Gave in to The Undertaker After Initial Reluctance: "Just Stop Harassing Me, I'll Go on a Date"
Michelle McCool and The Undertaker have been happily married since 2010. The duo met when both of them were working with WWE at the same time. However, 'The Deadman' fell for McCool before she even considered him as a suitor.
During her conversation with Stephanie Chase, McCool spoke about the time when she finally said a yes to The Phenom. But, The Undertaker had to work a bit hard to finally get McCool to go on a date.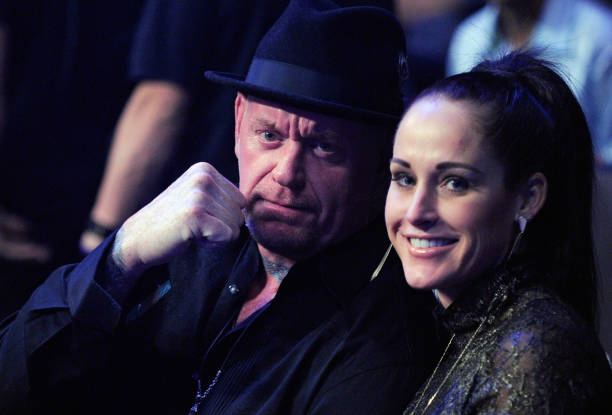 "Well, obviously I had gotten to know him through the years. Just from working in the ring and being on the road so often. And, he will tell you a completely different story that he just courted me for quite some time because I was not into long-haired, tattooed guys. And, as you know, for the business, dating wasn't as acceptable as it is today."
"So, I knew his personality a little bit before we actually started dating, but, it still took quite a bit of time for me to warm up to the idea. Finally, I gave in. I was like, 'sure, just stop harassing me, I'll go on a date'. I'm joking. Obviously, we're happily married 10 years."
The Undertaker is helping Michelle McCool prepare for Royal Rumble 2022
The Deadman is working closely with his wife to ensure her return to the ring is as flawless as possible. She left the ring much before 'The Undertaker' did. Therefore, he is more accustomed to the ring than she is.
She revealed exactly what he was doing to help her prepare for her return.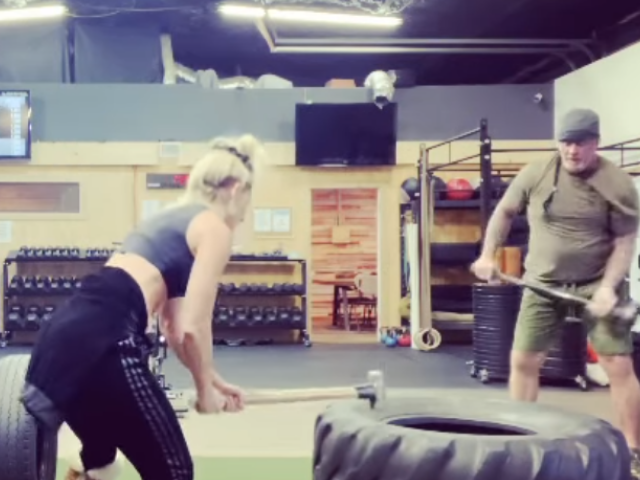 If she wins, she could possibly stay at WWE longer than expected considering she has already begun a feud with Charlotte Flair, but on social media. If she emerges as the winner, she could definitely challenge 'The Queen' at WrestleMania 38 for the WWE SmackDown Women's Championship.