Boxing
Mike Tyson
Mike Tyson Sends A Warning To Anthony Joshua About Being A Heavyweight Champion
"The heavyweight championship is a crown of thorns"
A champion whose nickname was once 'The Baddest Man on the Planet', Mike Tyson knows a thing or 10 about the pressures that come with being really good at punching for a living; pressures that he has warned Anthony Joshua about succumbing to.
In a sprawling BBC Radio 5 interview, the 50-year-old said: "Joshua has the potential to do a lot of things. He's got the look and throws a lot of hard punches. But there is so much pressure on him. I was in Dubai and there are big posters of him there."
Winning his first belt at the age of just 20, Tyson was a precocious and brutal talent who courted controversy during his time, biting off Evander Holyfield's ear in the middle of a fight and getting sentenced to six years in prison for rape in 1992.
"The heavyweight championship will drive people crazy, you know that right? It's like a crown of thorns. Everyone wants to use you for something. It's like being the President of the United States.
"Joshua can't get the big head. He has to focus on fighting. When you start focusing on money, girls or whatever it is, it's going downhill. No religion, nothing, you can do those things when the fight is over. Let's see if he can handle that stuff.
"It's his time. I could be wrong, I'm not the gospel of boxing but he impressed me with Klitschko."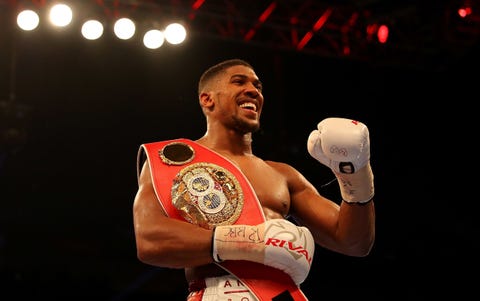 As well as offering advice to Joshua, Iron Mike also waded in on the McGregor vs Mayweather issue, although he didn't seem that expectant of the fight actually happening: "Conor is a personality. It's very rare to get a personality like that. Floyd doesn't have that", he said.
"I don't believe that is going to happen. If it's boxing then Conor doesn't stand a chance. He would in UFC but if it's a boxing match it's not going to be a fight."