Back in the 1990s, Mike Tyson lived a life one could only think of. In his prime, Tyson climbed the ladders of success with his extraordinary power. More than that, 'The Baddest Man on the Planet' displayed an exuberant life outside the ring. That said, he earned millions of dollars and even spent a huge chunk of it on the most unusual things.
But did Mike Tyson ever own a Bengal tiger?
'Iron' Mike was always a fan of the most out-of-the-box things. That said, he ended up buying a pair of tiger cubs in 1992. He bought the big cats for a whopping $71,000 while on a call with a car dealer.
In a chat with GQ, he said, "I did have a pet tiger, her name was Kenya and she was around 550 pounds."
"I had a great affection for her; I kept her, I slept with her, I kept her in my room. She stayed with me; I had her for about 16 years." Tyson added.
But with time, Kenya's condition deteriorated.
Did Mike Tyson's tiger attack someone?
Once a neighbor entered Tyson's garden and went to play with Kenya. In a response to that, the big cat attacked the woman as she wasn't familiar with her.
Tyson further added, "She got too old and I had to get rid of her when her eyes and her head got bad. Oh, and she ripped somebody's arm off,"
Citing her behavior, aggressive nature, and age, Kenya was moved from 'Iron' Mike's home.
How much money did Mike Tyson spend on his tigers?
Mike Tyson bagged some extensive paychecks for his stupendous in-ring performances. That said, he never shied away from spending his earnings on anything that he liked.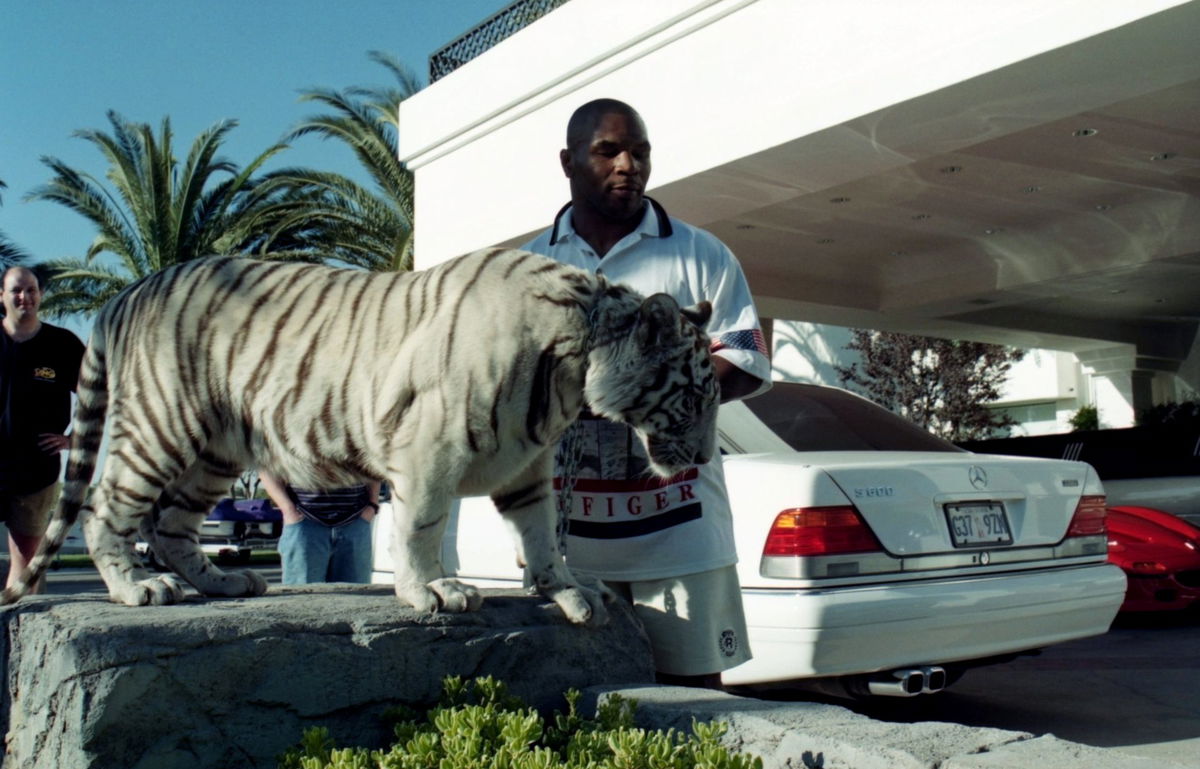 That said, it cost around $60,000 to feed them. Moreover, their other maintenance expenses aren't included in this.
In all, the above-mentioned amount is completely staggering and even the richest would have given a second thought to the same. But Tyson always remained vocal about all that he enjoyed having in his life. As a result, he never thought twice about buying those cubs and incurring their high-end maintenance costs.