Mike Tyson
Mike Tyson Once Tore Mitch Green's Eye in a Nasty Street Brawl
In 1986, just one year after his pro-debut, Mike Tyson was climbing the ladders to a heavyweight title shot pretty fast. Piling up bodies on his record via highlight-reel KOs, Mitch Green was one of the many in-ring victims who fell prey to Tyson's pugilistic skills.
Although Green could survive all 10-rounds against the 'Baddest Man On The Planet', he clearly got outworked throughout the night. Six months after that, Mike Tyson vanquished Trevor Berbick to become the youngest heavyweight world champion in boxing history, a feat that still remains untouched. However, Tyson wasn't done with Mitch Green.
They locked horns again two years later. But it wasn't anything like their first encounter in MSG that happened under a professional boxing setting. Rather, it was a brawl in the streets of New York, which the fans talk about to this day. Here's a broader look at the incident.
Did Mike Tyson fight Mitch Green? When did they fight?
In 1988, Mike Tyson came across Mitch Green on the streets of Harlem, which turned out to be a violent affair. Things escalated pretty quickly after Mitch Green reportedly tried to bully Tyson. Green was vexed by Don King, who was Tyson's promoter back then.
Green had accused King of underpaying him and a loss to Mike Tyson added more scratch to the tainted relationship. When Green saw Tyson roaming in the streets of Harlem at 4 AM, he decided to bring on a fight for 'Iron'. However, it didn't turn out well on either side.
Tyson handed another beat down to Green. This time with no officials to stop them. It was an extremely ill affair, which shook the boxing world back then. Recalling the night, Tyson had shared several insights about it in his HotBoxin' podcast.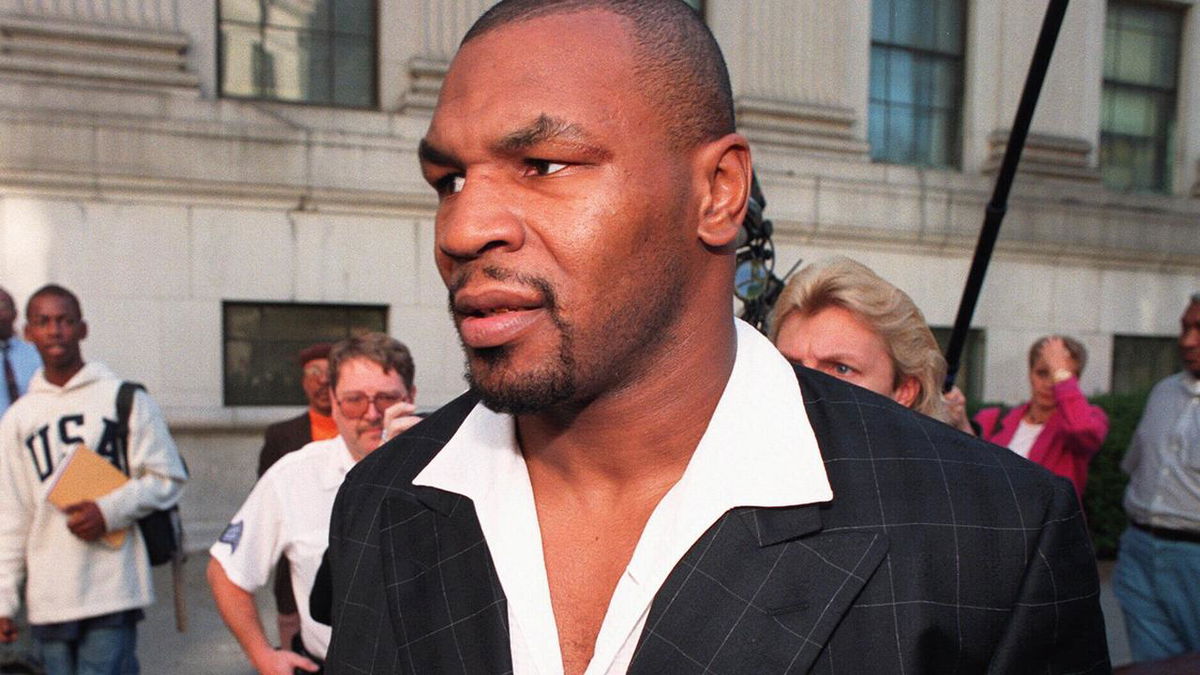 Mike Tyson said, "He [Green] started talking and saying, 'What the f**k you doing in my hood, n****r?' Then it was on from there."
Tyson said, "He was just talking a lot and I really thought he was grabbing for my pockets, so I pulled my pockets out because if he ripped my pants all the money would fall and I wouldn't have a chance to get my money so I'd have to fight this cat right and then my money is to the wolves."
Per 'Iron', he then began landing punches and dropped Green. However, he recalled Green coming back several times until Tyson laded the worst beating, which he explained as "Just like Friday the 13th f*****g Michael Myers s**t! Boom, I knock him out cold! He keeps getting back up. I'm like, 'f**k!'"
On papers, Tyson beat Green in a pro-boxing scene. However, it's controversial to know who dominated the street brawl. Well, reports and pictures cite Tyson to have dominated Green. Mitch Green was left with a bruised eye, and Mike Tyson detailed how he feared killing his rival in that fight.