Mike Tyson
Mike Tyson Announces Massive $100K Giveaway With Brendan Schaub and Daniel Cormier
The Heavyweight legend, Mike Tyson, is back with another giveaway and has already sent the fans into a frenzy with this news. The 55-year-old former world champion has been a familiar figure in the world of digital assets. From cryptos to NFTs, Tyson has put his hands on all the e-investments and seems to have benefitted from them.
He has shown no signs of hesitation in taking a plunge into the E-investments so far. That said, the latest giveaway has come after Tyson joined forces with several more entities. 'The Baddest Man On The Planet' has partnered with Money Lions, which claims itself to be America's most powerful financial membership. On this Sunday, the joint initiative shall benefit one lucky netizen with a $100k giveaway.
Well, Mike Tyson has also joined hands with MMA superstars, Daniel Cormier, and Brendan Schaub. He detailed the entire happening on Twitter with a brief video on it.
Tyson wrote, "I am teaming up with Money Lion, Brendan Schaub, and Daniel Cormier to give away $100k during the Big Game this Sunday."
Mike Tyson advised the followers to download Money Lion's app and create a specific tag from their end. One lucky user will only be blessed with the financial prize. In the last nine hours, people have re-tweeted the post 14 times, and Tyson's social media antic seems to have hit the right spot. Standing at a distance with boxing action, Tyson is now an entrepreneur. And a lot about his investments come into the limelight after the boxer puts them on display on social media.
Tyson comes from an era where there was no social media. He could still become a global phenomenon and continue to retain the same charisma, even to this day. He reportedly spun $10 million from his comeback fight against Roy Jones Jr. in 2020, which was an exhibition. The lucrative number verifies how big of a star Mike Tyson is, as people still follow him wholeheartedly.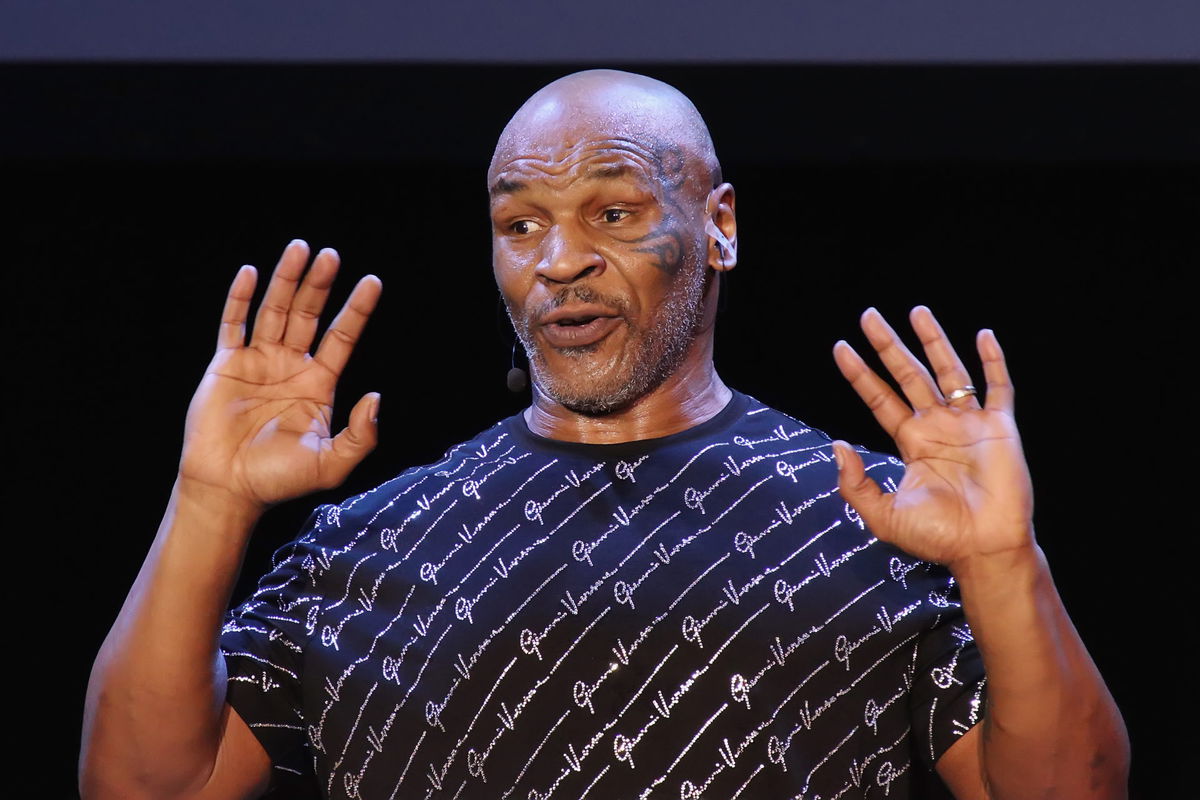 Meanwhile, Tyson is one of the most active celebrities of his time on social media. Unlike his contemporaries, Mike Tyson put on a lot of posts, and most of them are related to investments. While all of his ideas are out publicly, they can work as a blueprint of success for several people.
What do you make of Mike Tyson's recent giveaway plans?