Manny Pacquiao
Pacquiao raring to slug out presidential visions in debate with foes
MANILA, Philippines — Sen. Manny Pacquiao's camp was optimistic that the boxing champ-turned- presidential candidate would succeed in wooing potential supporters with his readiness to face off with other contenders.
"We intend to prove that Senator Pacquiao is a credible candidate and he will win over potential voters because he's willing to face any debate, any TV interview, any kind of forum," Salvador Zamora II said in an interview over ABS-CBN News Channel on Wednesday.
"He actually wants to go live against his opponents. In his words, he wants to see eye-to-eye when discussing issues. Senator Pacquiao is prepared to face any kind of debate or interview, we're not one to choose. We want to join all of them," said the senator's campaign manager and head of his economic team.
In the morning, Pacquiao and two of his senatorial candidates, broadcaster Raffy Tulfo and Eastern Samar Gov. Lutgardo Barbo visited the Pacman Village housing project that he funded in Alabel, Sarangani.
Pacquiao has promised to construct 10 million free housing units for informal settlers and families still renting houses if he wins in the May 9 elections. He has constructed five Pacman Villages in Sarangani.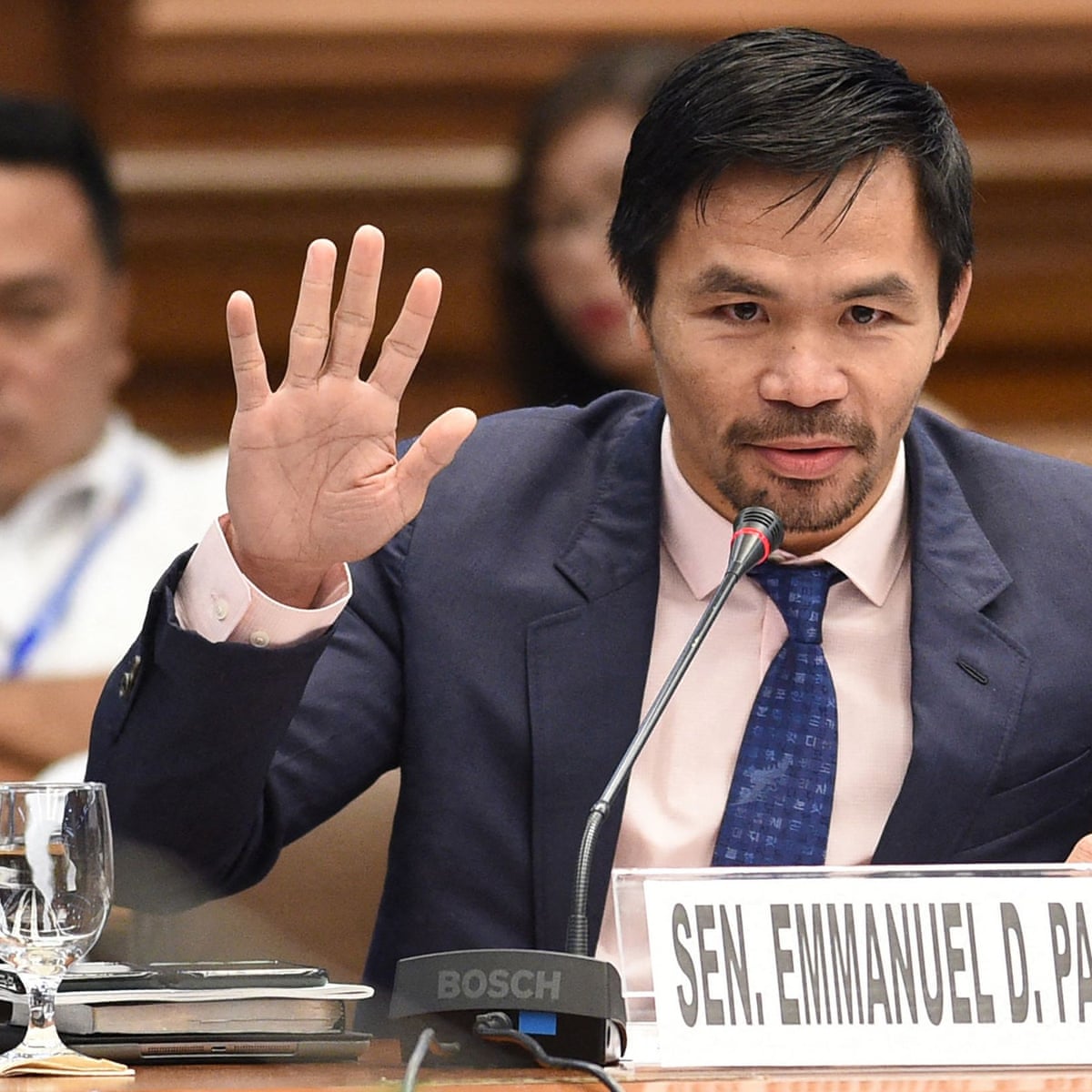 According to Zamora, the senator has always attended public forums and interviews to explain his platform of governance: "I can say this for Senator Pacquiao because he wants to show himself to the public and is willing to defend whatever ideas he has espoused during the campaign."
Asked to comment on former Sen. Ferdinand Marcos Jr.'s decision not to show up for some interviews and debates that would pit him against other candidates, Zamora said his camp probably didn't want him to risk bringing down his high survey ratings. The son of the late dictator Ferdinand Marcos has been topping surveys for presidential candidates with Pacquiao usually in fourth or fifth place.
"I think he [believes in] the tenet that less talk is less mistake. To his mind, it would be an advantage [for] him to lessen public exposure since his ratings are so high already. So I believe he wouldn't want to risk his No. 1 position," Zamora said.
Earlier, Marcos chose to attend a cooking show hosted by broadcaster Korina Sanchez instead of joining five other presidential candidates in a forum hosted by the Kapisanan ng mga Brodkaster sa Pilipinas.
Henrietta de Villa, chair emeritus of the Parish Pastoral Council for Responsible Voting, stressed the importance of presidential candidates attending public forums, saying it is their chance to inform voters about their platform of government.