Mike Tyson
'Just Him Being Tyson Fury Shows My Greatness': Mike Tyson Owns Heavyweight GOAT Debate With One Line
Technically, Tyson Fury is one of the best-skilled heavyweights of all time. He has nothing else to prove. Against his previous opponent, former WBC champion Deontay Wilder, he outclassed power with superior skills. The persona, the triumph over impossible odds, has made him the greatest heavyweight of this generation.
However, the curiosity in the minds of boxing fans always ignites a few questions. The answer to such questions is always hypothetical.
Recently, in a podcast with the most spectacular heavyweight champ, Mike Tyson, the UFC fighter, Brendan Schaub, claimed that 'Tyson Fury was better than Mike in his prime'.
This statement penetrated deep inside 'The Baddest Man on Planet'. It ignited the savage 'Iron' Mike of good old days. 'Kid Dynamite' countered the stand-up comedian with his bold opinion. He said, "Listen, just him being Tyson Fury shows my greatness. I don't know. I don't care if he could beat me or not. His name is Tyson. He can beat him over. I don't care he is named after greatest fighter ever lived."
Notably, "The Baddest Man on Earth" claimed himself as the greatest fighter ever lived. He is the youngest heavyweight champion in the world. And branded as the most feared ruthless stalwart of all times. He was the first heavyweight pugilist to unify all WBA, WBC, and IBF titles in succession. The controversial figure had garnered almost every accolade that was there in the ring.
Why did Tyson Fury get named after Mike Tyson?
Notably, Tyson Fury was born three months premature. At the time of his birth, 'The Gypsy King' was just 1 lb and had a very slim chance of survival.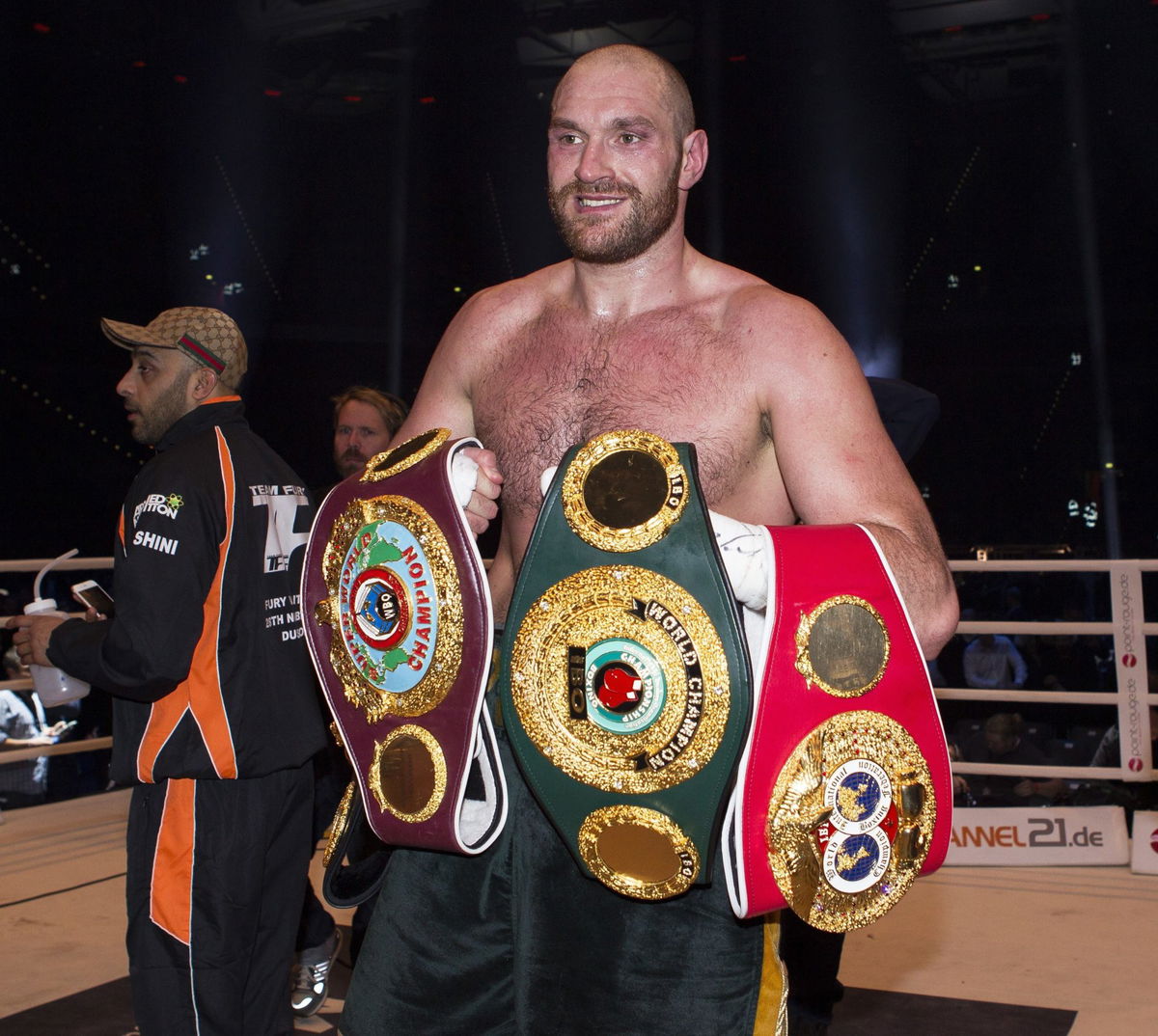 At the time of birth in 1988, 'Iron' Mike was the most celebrated athlete in the world. He was reigning the throne of the heavyweight division as a young star. This made his father, John Fury to name his son after Mike Tyson. As a father, he wanted that his son Tyson Fury to achieve similar goals just like Mike Tyson did.
However, 'The Gypsy King' defeated defied all the odds and proved the doctors wrong. In the end, all's well that end's well. And perhaps that saying fits better on Tyson Fury. He made his father's dream come true and, as of now, he is compared with one of the greatest heavyweights, Mike Tyson. Which speaks volumes about 'The Gypsy King'.