The Undertaker
No Brock Lesnar, The Undertaker or Hulk Hogan: Released WWE Star Achieves Major Milestone Greatest Legends Dream Of
The Undertaker, Brock Lesnar, and Hulk Hogan are three of the biggest stars in professional wrestling. Throughout their careers, The Undertaker, Brock Lesnar, and Hogan held several championships and achieved several milestones. But there is one major championship and major milestone they haven't achieved in their careers.
And that milestone is becoming the NWA Worlds Heavyweight Champion. But interestingly, released WWE superstar Matt Cardona (previously known as Zack Ryder in WWE) achieved this feat and registered his name in the history books.
Matt Cardona recently won the NWA Worlds Heavyweight Championship in February 2022 at NWA PowerrrtTrip. This is must be a great honor for the former WWE superstar to win this prestigious championship.
RetroMania Wrestling noted on Twitter that Cardona has more NWA Worlds Heavyweight Championship reigns than several legends like Hulk Hogan, Brock Lesnar, The Undertaker, etc.
The NWA Worlds Heavyweight Championship is one of the most prestigious championships in pro wrestling. Several pro wrestlers dream of becoming the NWA Worlds Heavyweight Champion. And there is a reason for that.
The NWA Worlds Heavyweight Championship is the oldest surviving wrestling championship in the world. And over the years, this championship has been defended across several wrestling promotions in the world, including WCW, NJPW, AJPW, TNA (Impact Wrestling), and many other wrestling promotions.
Top superstars and pro wrestling legends such as Ric Flair, Sting, Jeff Jarrett, Ricky Steamboat, Dusty Rhodes, and many others, have held this championship. Thus, it is indeed a major achievement for Matt Cardona to register his name alongside these legends.
Brock Lesnar and Hulk Hogan are two pro wrestlers who have appeared in different wrestling promotions. But they never won this prestigious championship.
Brock Lesnar moved one step closer to match Steve Austin's Royal Rumble record
Steve Austin is the only WWE superstar to have won the Royal Rumble Match thrice. But one superstar that is most likely to equal his record is Brock Lesnar.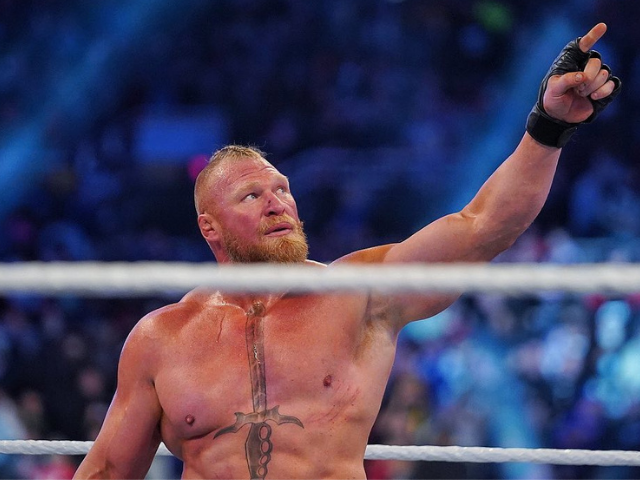 The Beast Incarnate recently won the 2022 Men's Royal Rumble Match. This is the second time Lesnar has won the Royal Rumble match. And with Lesnar still going strong inside the squared circle, who knows, he might even surpass Austin's record in a couple of years.