Former world champions- Amir Khan and Anthony Joshua have been two of the brightest boxing names coming from the United Kingdom. Being raised in contrasting weight categories, they never really had to go against each other in the ring. However, Khan took a dig at Joshua outside the ring, a few years back, and took the entire boxing community by surprise.
What happened between Amir Khan and Anthony Joshua?
In 2017, Amir Khan accused his wife Faryal Makhdoom of cheating and announced a surprising separation. All of it happened on Twitter, where Khan posted text messages of his wife with another person. He even tagged Anthony
The incident grabbed sheer attention of the media, where everyone had their say. Amidst all of it, Anthony Joshua had denied everything, he responded cheekily on social media and claimed to have never met Faryal Makhdoom. A heavyweight champion then, Anthony Joshua, also advised the couple to resolve the issues.
Did Joshua sleep with Faryal?
The answer to this question is clearly no. While Anthony Joshua had thrown out the rumors from its root level itself, Amir Khan accepted being at fault in 2019. He painted it as a misunderstanding on his side and explained why he made such allegations.
Well, Khan was gearing to face Terence Crawford back then. Prior to the fight, which he ended up losing, Khan re-enforced his good terms with Faryal Makhdoom and publicly explained the Twitter war from 2017.
Khan connected with ESPN and said, "It was a made-up message. A lot of people were making all these fake messages saying that 'Joshua messaged your wife, and she messaged him back.' Then I posted it on social media and said, 'This has happened and it's true. And I'm calling it over. She's no longer my wife.'"
"I remember I went to see Faryal, I apologized. I said, 'Look, I don't know what went through my head.' And I totally changed my ways, changed the way I am."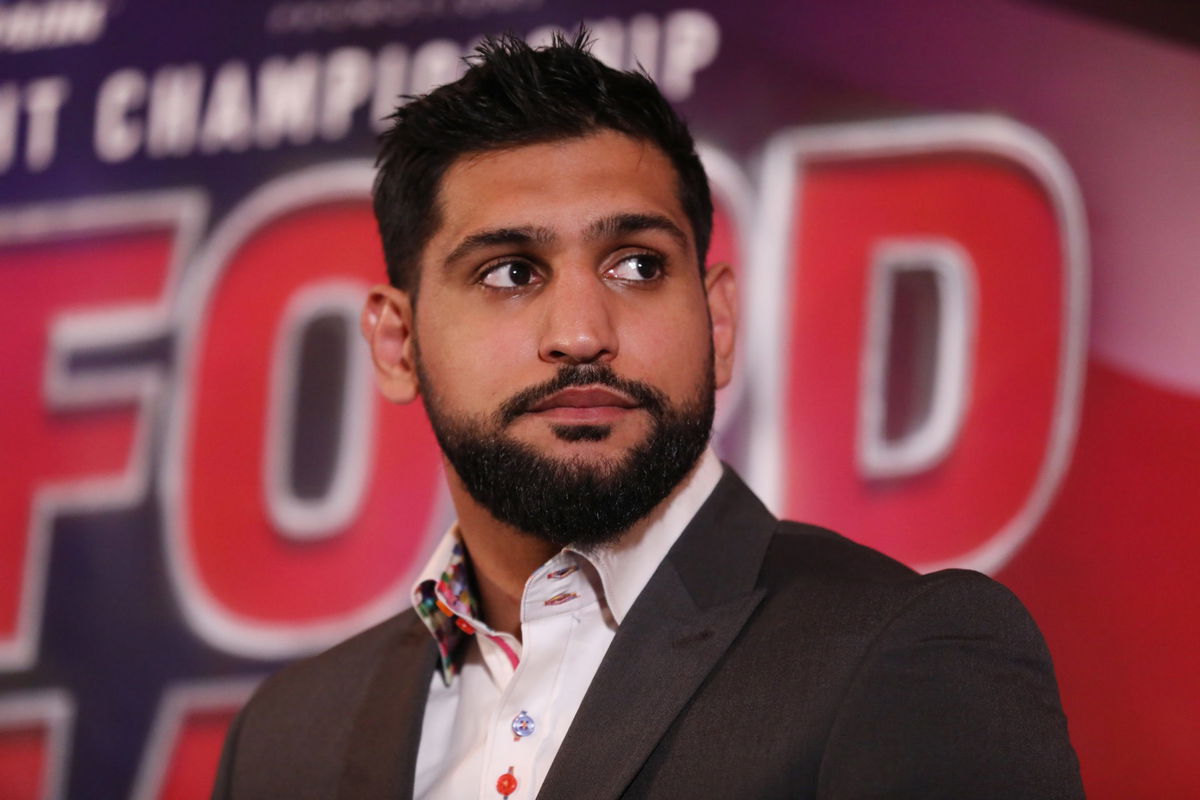 Well, Amir Khan and Faryal Makhdoom appear as a happy family once again. That said, Mrs. Khan doesn't shy away from messing around with his husband's critics, as he recently took a dig at Matchroom Promoter Eddie Hearn. Hearn favored surging prospect Conor Benn to beat Khan lopsidedly. In response, Mrs. Khan lashed out at Hearn, defending her husband's image by all means.