The Undertaker
WWE Legend Makes a Special Request to The Undertaker for Hall of Fame
The Undertaker announced his official retirement in 2020. And now finally, the WWE legend is going to get his place in the WWE Hall of Fame. The WWE Universe is delighted with this announcement and several legends also took this opportunity to praise 'The Deadman'.
One such legend is WWE Hall of Famer Booker T. During an episode of The Hall of Fame Podcast, Booker T expressed his opinion about The Undertaker's induction into the WWE Hall of Fame.
The WWE legend said, "It's a no-brainer Taker taking the spot inside the Hall of Fame, being immortalized like he should be. I am looking forward to seeing The Undertaker take the podium and tell a few stories about this journey that he has gone on more than anything because.. he has seen a lot."
"As far as the business goes, he has seen it totally change. And the thing is not just watched it change, he was a part of the change," he added.
Further, Booker T claimed The Undertaker has been the greatest character ever in pro wrestling. The WWE legend also praised 'The Deadman' for his leadership skills.
In the past, we have heard several stories about The Undertaker acting as a leader in the locker room and guiding several individuals. Thus, he is undoubtedly an inspiration for many people.
After WWE officially announced The Undertaker's Hall of Fame induction, several WWE legends took to social media to congratulate The Undertaker. Also, several individuals praised 'The Phenom' and expressed their opinions about his Hall of Fame induction.
Former WWE superstar wants The Undertaker to be the only inductee into the WWE Hall of Fame Class of 2022
WWE Hall of Famer Bubba Ray Dudley has a special opinion on The Undertaker's Hall of Fame induction. He claimed The Undertaker needs to be the sole inductee in the WWE Hall of Fame this year.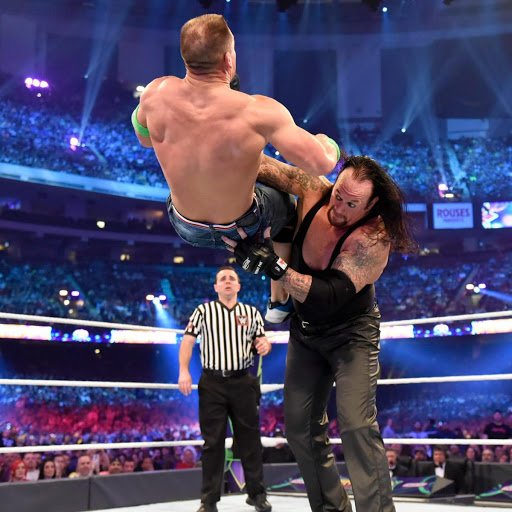 Well, this is something that took place only once back in 1993. In 1993, André the Giant was the only inductee in the WWE Hall of Fame.
Do you agree with Bubba Ray Dudley? Do you also feel The Undertaker should be the only inductee in the WWE Hall of Fame this year? Let us know in the comments below.