Mike Tyson
Mike Tyson Once Embarrassedly Explained to Joe Rogan How His Pet Tigers Came to Be
Legendary boxer Mike Tyson has had some life-changing experiences. Fans also know that the boxer loves exotic animals. In a very famous photograph, Tyson could be seen posing with a tiger with a leash around its neck. Joe Rogan thought it was a 'crazy' picture.
A few years back, 'Iron' was a guest at 'The Joe Rogan Experience'. They discussed his pet tigers. It turns out that Tyson had raised them from the time they were cubs. Thus, he also explained how he went on to those tigers from a friend.
According to Mike Tyson, his friend told him how he could get animals in exchange for cars. He was having this conversation from jail. That's how he ended up with tigers.
Speaking about it, even Tyson was questioning what he was thinking at that particular time. He explained while laughing, "What was going through my mind? I don't know what made me think about, my friends said 'Mike, you can get some awesome animals' and I'm saying 'Really? Are you serious? I'm gonna get some horses."
They went on to discuss other personalities too who have had a penchant for exotic animals. As per their discussion, wealthy people have the tendency to keep unusual animals as pets.
Mike Tyson had a difficult early life. However, boxing turned his life around. With his skills, he quickly rose to fame and even today, no one can talk about the sport without mentioning his name.
Rogan's podcast has been in hot waters for a while. Plus, Rogan was missing from his commentating duties from UFC 271. Hence, people are excited to see him again at UFC 272.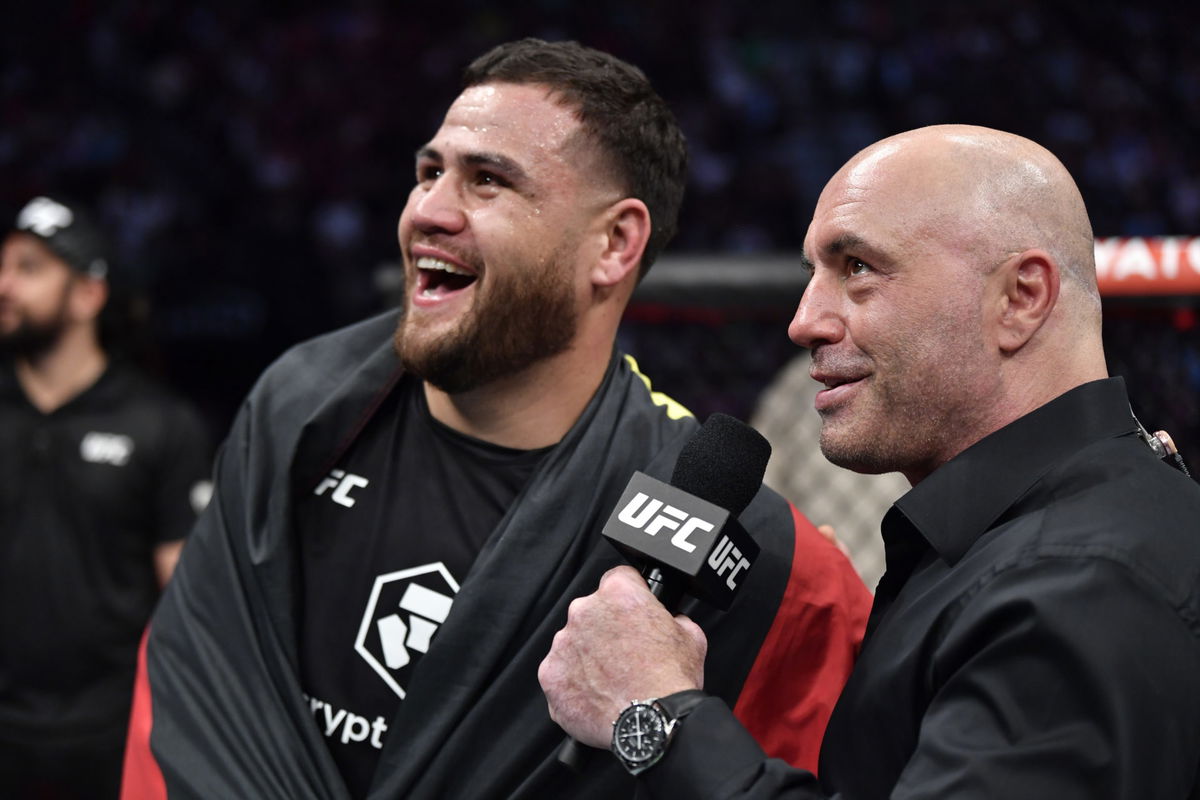 The upcoming event will be one of the biggest non-title fights between welterweights Colby Covington and Jorge Masvidal. Their five-round grudge fight is just a few days later. Rogan calling the fight will only increase the curiosity among spectators. UFC 272 takes place on March 5 at the T-Mobile Arena in Lad Vegas, Nevada.
Which fighter are you rooting for? Let us know in the comments below.