Mike Tyson
What Happened to Mike Tyson's Million Dollar House in Ohio?
Mike Tyson made a sound fortune for himself in his boxing prime. The heavyweight king was one of the most flamboyant stars once, and there was no one who could come close to him. Displaying his exemplary power, Tyson outclassed countless opponents, reaching momentous heights in the sport.
'The Baddest Man on the Planet' also ended up buying some of the plushest properties in his prime. However, one thing that still keeps the fans intrigued is the story behind his million-dollar house in Ohio.
But what exactly happened to his property?
Mike Tyson: £890,000 mansion turned to Church
In 1999, the stellar heavyweight fighter had to sell his exuberant Ohio mansion. Tyson became a victim of his own spending habits and he never really kept track as to where and how much he spent his money.https://www.youtube.com/embed/Ca5hbe9FmfY
That said, because of being in financial trouble, he had to sell this house. Later, this 25,000 sq. ft property was acquired by The Living World Sanctuary Church.
Why did Mike Tyson abandon his mansion?
As mentioned above, Tyson didn't keep a track of his spending and his financial decisions often went in vain. That said, in order to get himself out of money problems, 'The Baddest Man on the Planet' had to sell off this property.
Abandoned Mansion converted to a church, why?
After passing through many hands, the Living World Sanctuary acquired the mansion. An owner of this property donated this to The Living World Sanctuary Church, making them liable to pay $50,000 in back taxes.
There's no specific reason available as to why this place was converted to a church. But it seems the previous owner wished to get rid of this property as well.
All the changes that will be made in the mansion
An old fireplace is turned into an indoor waterfall, whereas Tyson's garage, where he parked his exuberant cars, is now used as a nursery and classroom.
Also, the only untouched area in this mansion remained the basketball court. Also, Tyson's indoor pool and whirlpool room are converted into a sanctuary.
Interesting facts to know about Mike Tyson's Ohio Mansion
Mike Tyson's Ohio mansion had five bedrooms, a jacuzzi, and tiger cages as well. Also, the gates of this mansion had 'Mike Tyson' embedded on top.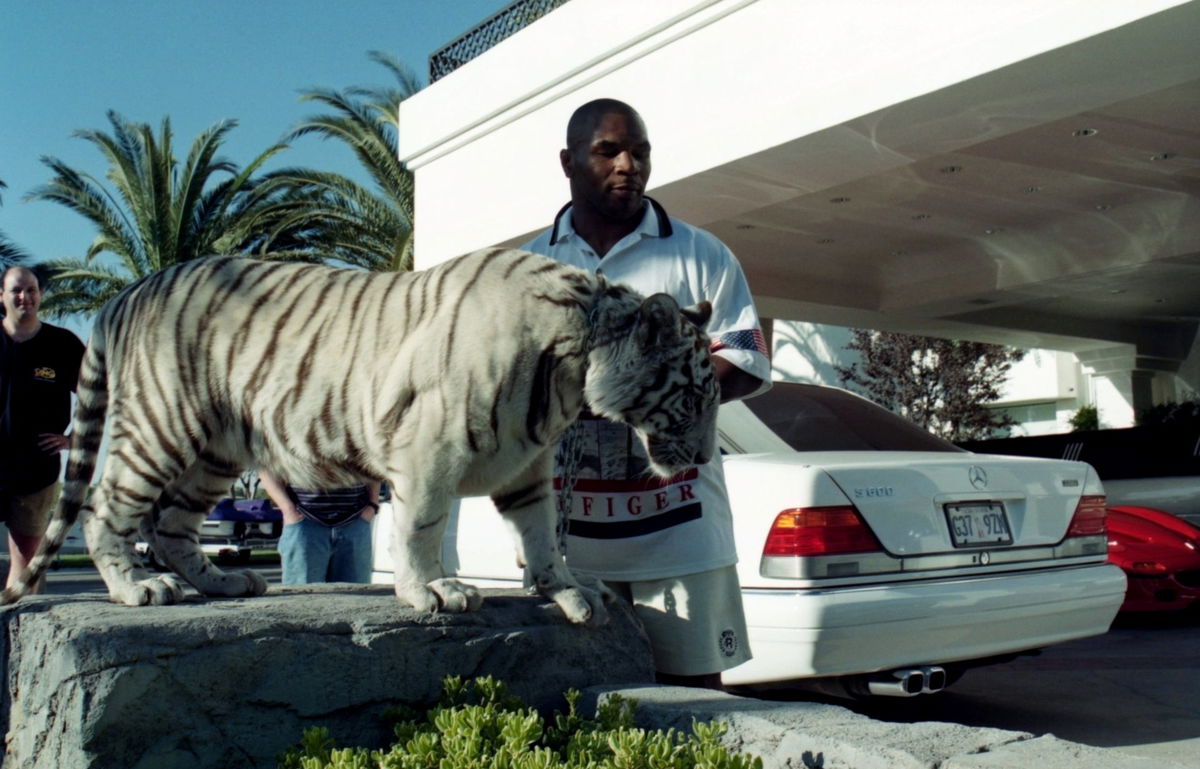 Apart from this, there was a basketball court, swimming pool, exuberant living and dining space, and so much more. In all, Tyson did spend a special time in this mansion.