Anthony Joshua
UFC Legend Tells Anthony Joshua to Take '2 Weeks Off, Assess Career, Then Quit'
Recently, a renowned UFC legend had some advice for the British boxing stalwart and former heavyweight champion Anthony Joshua. The advice was regarding Joshua's boxing career, which the UFC legend thinks is not going up to the mark.
The UFC legend being referred to here is none other than the former UFC middleweight title challenger Chael Sonnen. Time and now, he has criticized the casual approach towards the British heavyweight and former champion; Anthony Joshua.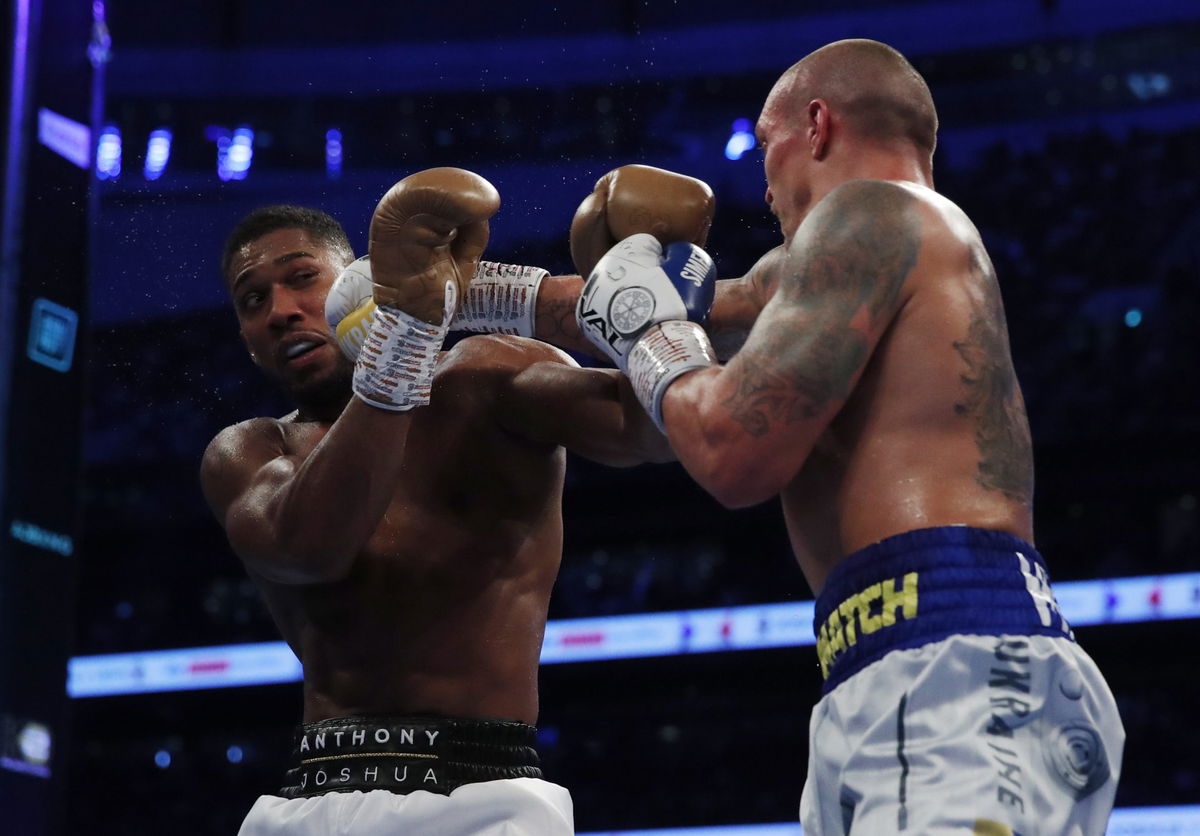 Chael Sonnen has openly talked about AJ's idleness towards his training and career in his recent statement. He also insists Joshua to eventually leave the sport.
In the recent Instagram post of The Mac Life, they featured Chael Sonnen, where he has emphasized Joshua's lethargic approach to training, and as a result; he lost his chance to do better in his job.
As per The Mac Life, Chael Sonnen said, "I don't hate Anthony Joshua. I hate his lassiez-faîre approach to preparation that dismantled his chances years ago. I respectfully suggest he takes 2 weeks off, assess career, then quit."
Some of Chael Sonnen's digs from the past about Anthony Joshua
This is not the first time that Chael Sonnen has criticized Joshua. The UFC legend has doubted AJ's training every then and now. Last year, he even described Joshua as the laziest man in boxing through a tweet.
Sonnen is always on his toes to find a fault in Joshua's training and his skills. Similarly, he is always ready to review it and escalate through his social media platforms, where he portrays the mistakes as crimes of Joshua.
Chael Sonnen analyzed the first fight of Joshua and Andy Ruiz Jr., where he explained how the Mexican dominated Joshua in the ring with his technique and power. Eventually, Joshua gave up the fight by losing via TKO.
Sonnen feels Joshua isn't a real fighter. Despite being in shape and having excellent skills for fighting, he surrendered himself to Andy Ruiz Jr.
Above all, he is not in favor of AJ's any aspect of boxing. Undoubtedly, Sonnen is not a fan of Joshua as a boxer.