Mike Tyson
Mike Tyson Pinpoints the Sacrifice He Made to Become a Champion
Mike Tyson dethroned Muhammad Ali to become boxing's youngest heavyweight world champion when he stopped Trevor Berbick in 1986, a feat he holds to this day. Coming from dirt poverty and a troubled childhood, Tyson earned global fame in the early years of his life.
No wonder he terrorized the entire heavyweight division with his highlight-reel knockouts for several years. However, his boxing journey is not flawless. Tyson suffered setbacks in-ring and in his personal life. Both of which affected him.
However, Mike Tyson's story also portrays a strong resurrection. Having lost his titles and all his money at one point, Tyson regained them back. That said, Tyson's experiences call for some serious learnings. Aged 55, he recently pinpointed the major sacrifices he made to become a champion in a heartwarming social media post.
Turning to Twitter, Tyson wrote, "In order to become the champ, I had to get beaten a couple of times."
In a career of two decades, Mike Tyson set a record of 50 wins and 6 losses. He suffered humiliating losses in some of the biggest nights of his fight career. However, Tyson's impeccable in-ring achievements secured his place in the list of all-time 'GOATs' long before he hung the gloves.
That said, Tyson even set an example in his dotage. He returned to action at the age of 54 and battled former champion Roy Jones Jr., in an exhibition, Tyson ended a hiatus of 15 years while Jones Jr. was just three years into retirement. Yet Tyson looked the better man in the ring, which resulted in a draw, per exhibition rules.
Mike Tyson is undoubtedly a blueprint of success
Tyson, 55, preaches everything about his life story, which goes from success to failure and redemption. His journey is a teaching on what a boxer should do and shouldn't to become a superstar. And then retain that status all throughout.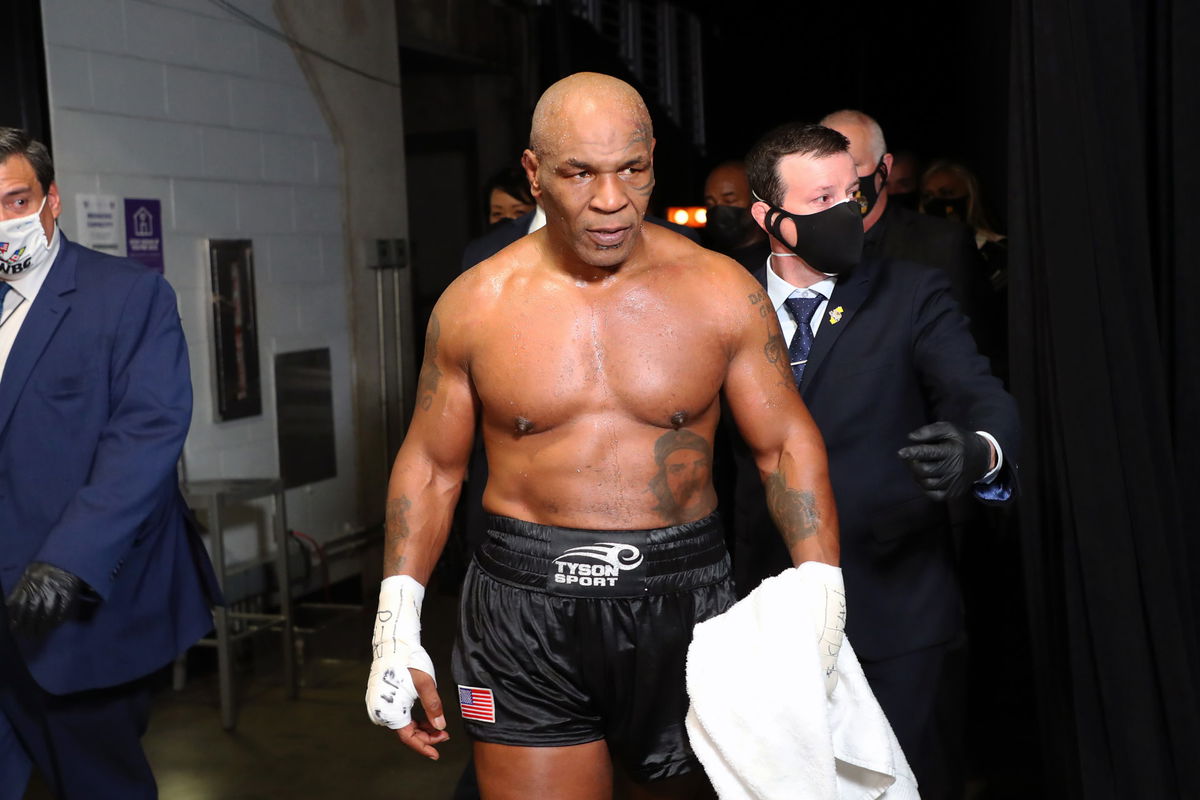 Per reports, award-winning filmmaker Martin Scorsese is working on a tv-series based on the retired boxer. Jamie Foxx will play Tyson's character, which may open up a lot more unknown facts about the great Mike Tyson. This verifies how big of a lifestyle the youngest heavyweight world champion is living. To this day.