Mike Tyson
VIDEO: Mike Tyson Rebukes Podcast Co-Host Over Dwayne 'The Rock' Johnson Presentation
Once a brashy loud mouth, Mike Tyson, has now showcased some prominent contrast in his personality traits. However, 'The Baddest Man On The Planet' still speaks out his mind and never backs away from ridiculing something he doesn't prefer.
The same happened when NFL star Sebastian Joseph failed to deliver an electrifying intro for Dwayne Johnson, aka 'The Rock'. Tyson's HotBoxin' podcast freshly sheltered Kevin Hart as the new guest where the Hollywood actor spoke about several things.
Having worked closely with 'The Rock' in several films, Hart undoubtedly came across the question of his experience for the same. However, Tyson didn't like the way his co-host made the introduction.
In response, Mike Tyson said, "Hey, that's the kind of way this f* guy presented that sh man. That's not ground breaking s*** man, the way he presented on my show. Say it again dude."
Kevin Hart also laughed off to it. While the moment came as comic relief to everyone, Mike Tyson didn't fail to pinpoint the flaw in Joseph's presentation. Well, Kevin Hart highlighted the good aspects of working with 'The Rock'. That said, it was also an interesting podcast for cinematic fans and not just sports aficionados.
Aged 55, Tyson has now pivoted his attention into several avenues. Henceforth, he is also a prominent name in the cinematic universe. Tyson has previously worked in several movies and is not done yet. He will return to the big screens in an Indian movie named Liger. Most boxers of Mike Tyson's time are currently relishing retirement. However, 'Iron' is still pretty active in several stints, including boxing.
Mike Tyson is still at the helm
Tyson returned to the ring in 2020 at the age of 54 and took on Roy Jones Jr. in an epic exhibition bout. Now, he will appear in movies, citing another hefty paycheck incoming. Although his current net worth is nowhere close to what Tyson had earned in his prime years, he is back at becoming a millionaire.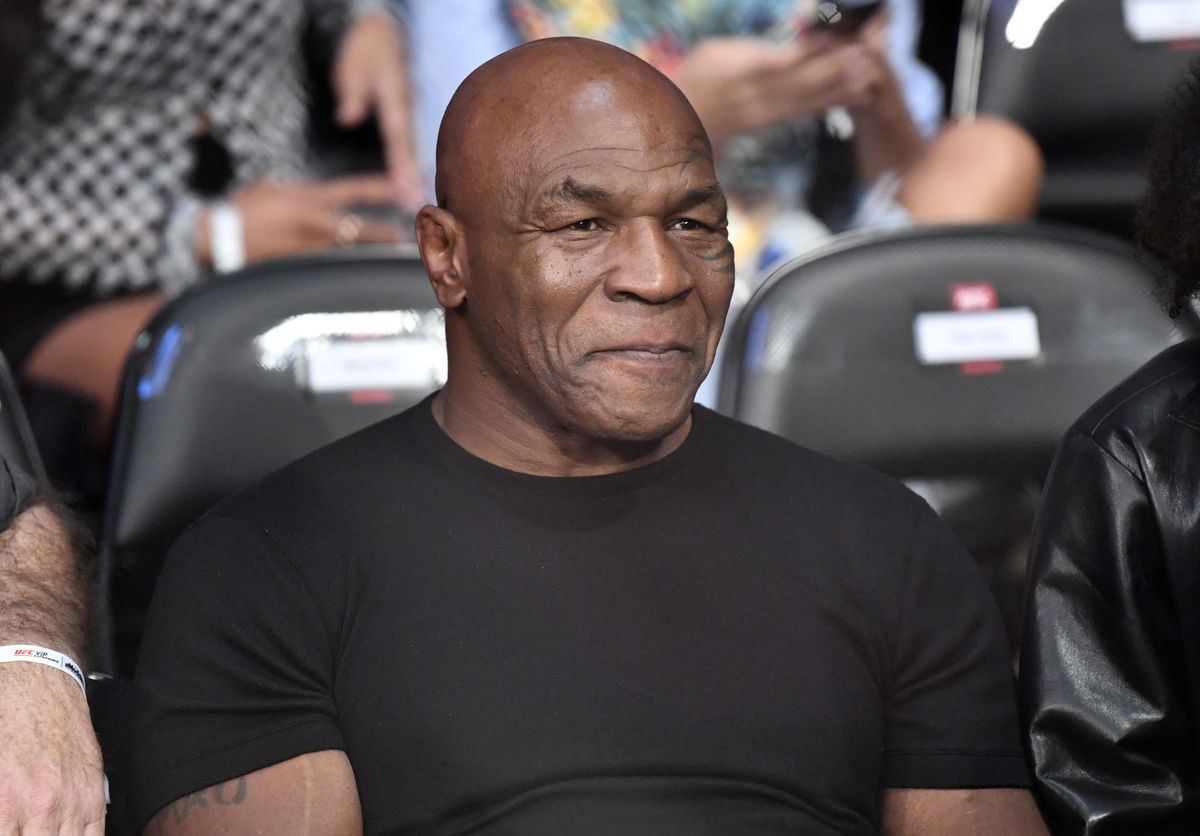 Besides, Tyson's HotBoxin' podcast brings out a lot more unknown stories about him and all of his celebrity guests. So, 'Uncle Mike' is also a superb storyteller now, whose life journey is an exceptional tale on how to become successful and then manage all the fame and glory.
What do you make of Tyson's comments regarding 'The Rock'?