The Undertaker
WATCH: The Undertaker Cannot Contain His Child-like Excitement for Massive WrestleMania Match
If there is anyone who knows WrestleMania inside out, it is The Undertaker. Over the years, Taker has grown synonymous with one of the biggest sporting events in the world. Moreover, WWE is branding this year's WrestleMania as the most stupendous in history. A big reason for that is the main event of WrestleMania 38. The WWE Champion Brock Lesnar will take on the Universal Champion Roman Reigns in what promises to be a blockbuster clash; a fight so intense that even The Deadman has already made his pick.
The Undertaker is perhaps the most prolific performer in WrestleMania history. He went an impressive 21-0 at WrestleMania, attaining a winning streak that will never be repeated. For decades, The Deadman was the main attraction for WrestleMania. Now, The Phenom has used his expertise to predict the winner of this year's main event.
Not to forget, he has faced both Lesnar and Reigns during his career and hence knows the two giants well enough. He said that Brock is a phenomenal athlete and has a fighting style that is unparalleled. Add his MMA training and incredible power to the mix, and he is almost unbeatable.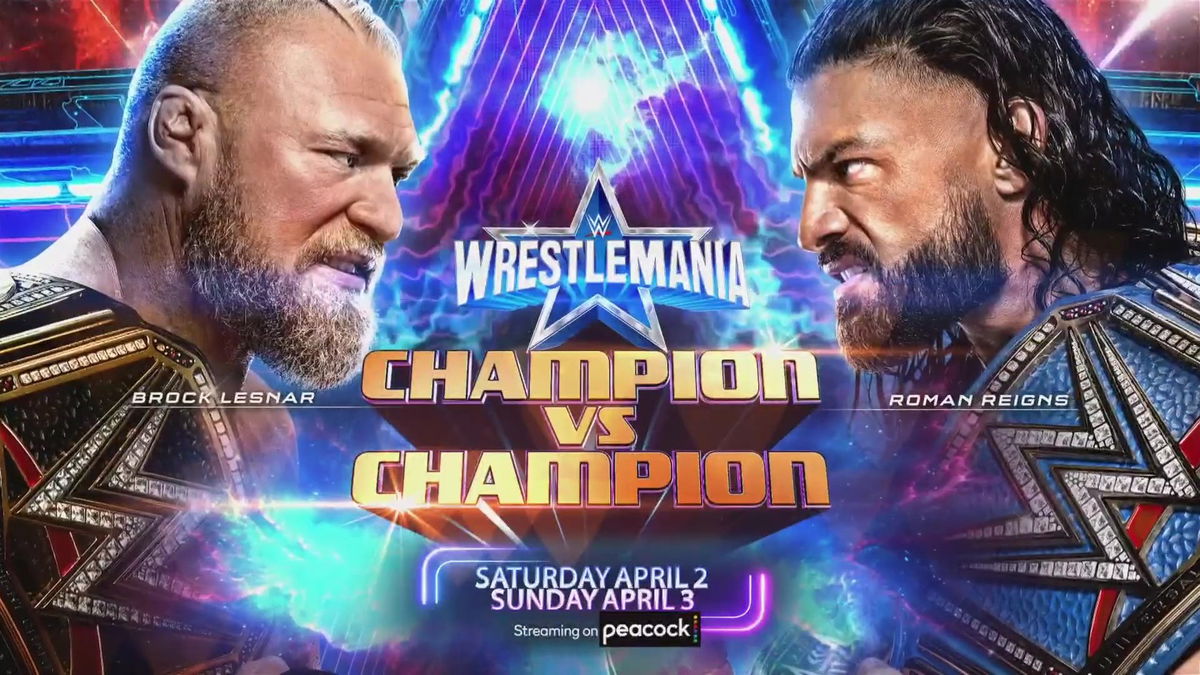 However, The Phenom also said that Roman Reigns has incredibly impressed him. For the company to trust him with the world title for so long means he is doing something right. Notably, The Undertaker thinks that Reigns is much more calculative than Lesnar, which can give him the upper hand.
Hence, after careful deliberation, The Phenom made his pick and said, "I'm gonna go out on a limb, I say." The Undertaker added. "I say, Roman. What possibly would be an upset."DIVE DEEPER
It is true that The Undertaker is the greatest performer in WrestleMania and perhaps in WWE history. His incredible WrestleMania winning streak is something that fans will never forget. However, only two men in WWE history have beaten The Deadman at the showcase of the immortals; Those individuals are Roman and Brock themselves.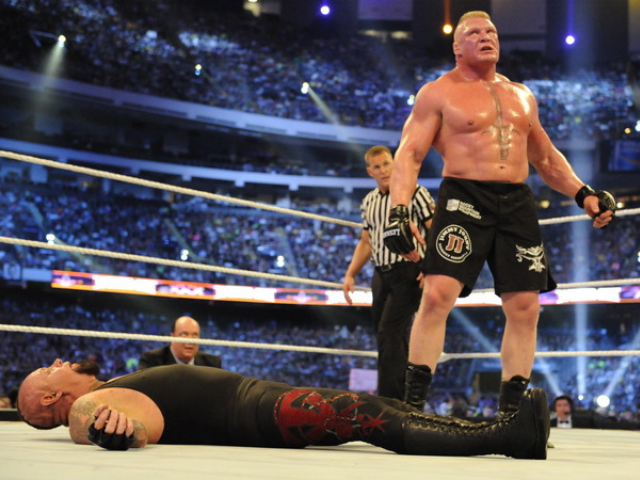 Brock Lesnar infamously ended The Undertaker's WrestleMania streak at WrestleMania 30, making his record 21-1. Following Lesnar, at WrestleMania 33, Reigns also defeated The Phenom, putting his record at that time at 23-2. However, The Undertaker came back even after that and ended his career with a victory against AJ Styles at WrestleMania 36.
But with two of his greatest rivals now facing each other, who you think will have the last laugh? Do you think the Taker made the right pick?