Mike Tyson
Mike Tyson Says $49 Million Is Not Enough to Fight Jake Paul, Demands 'A Billion Bucks'
In November 2020, Mike Tyson stepped inside the boxing ring after a gap of 15 years against boxing legend Roy Jones Jr. Ever since his last exhibition bout, fans want more of 'Iron Mike' inside the squared circle. Moreover, Tyson has been linked to be in talks with several potential match-ups. One such potential opponent includes YouTuber-turned-professional boxer Jake Paul.
Furthermore, what makes it interesting is that 'The Problem Child' also has Mike Tyson in his list of opponents he wants to face during his boxing career. On top of that, several reports suggest the pair even verbally agreed to fight each other, with Tyson bagging in multi-million dollars. However, it appears Tyson wants more.
In a recent discussion with Jermall Charlo and Paul Pierce on Hotboxin' podcast, 'Iron' Mike demanded a billion dollars to fight against Jake Paul.
When Jermall Charlo asked Tyson whether he would accept the Jake Paul fight if he gets $49 million, 'Iron Mike' replied, "We gotta get some more man. St!, Blue eyes, Blonde hair, st! That s**t is very expensive man."
Later, when Paul Pierce took Paul's name again while talking about 'Iron Mike's next potential opponent, Tyson replied, "A billion bucks."
'Kid Dynamite' seems to expect a huge amount to be back in the ring. He intends to mint money if he fights again in the ring.
Jake Paul called out Mike Tyson
There have been instances where 'The Problem Child' showcased his demand to fight 'Iron' Mike in the ring. He is indirectly approaching Tyson to sign for a match.
In one of his Tweets made in December 2021, Tyson stands at the No.3 position in Paul's bucket list of 5 opponents he wants to fight with. It seems Jake Paul wants to take an enormous leap in professional boxing by challenging Tyson for a match.
However, Tyson appears to be not interested in signing a fight with Jake Paul unless he gets "billion bucks."
'Iron Mike's fight purse for his exhibition bout against Roy Jones Jr.
Mike Tyson made around $10 Million from his last fight against Roy Jones Jr. in 2020. It was a fantasy match for the fans of both the veteran boxers.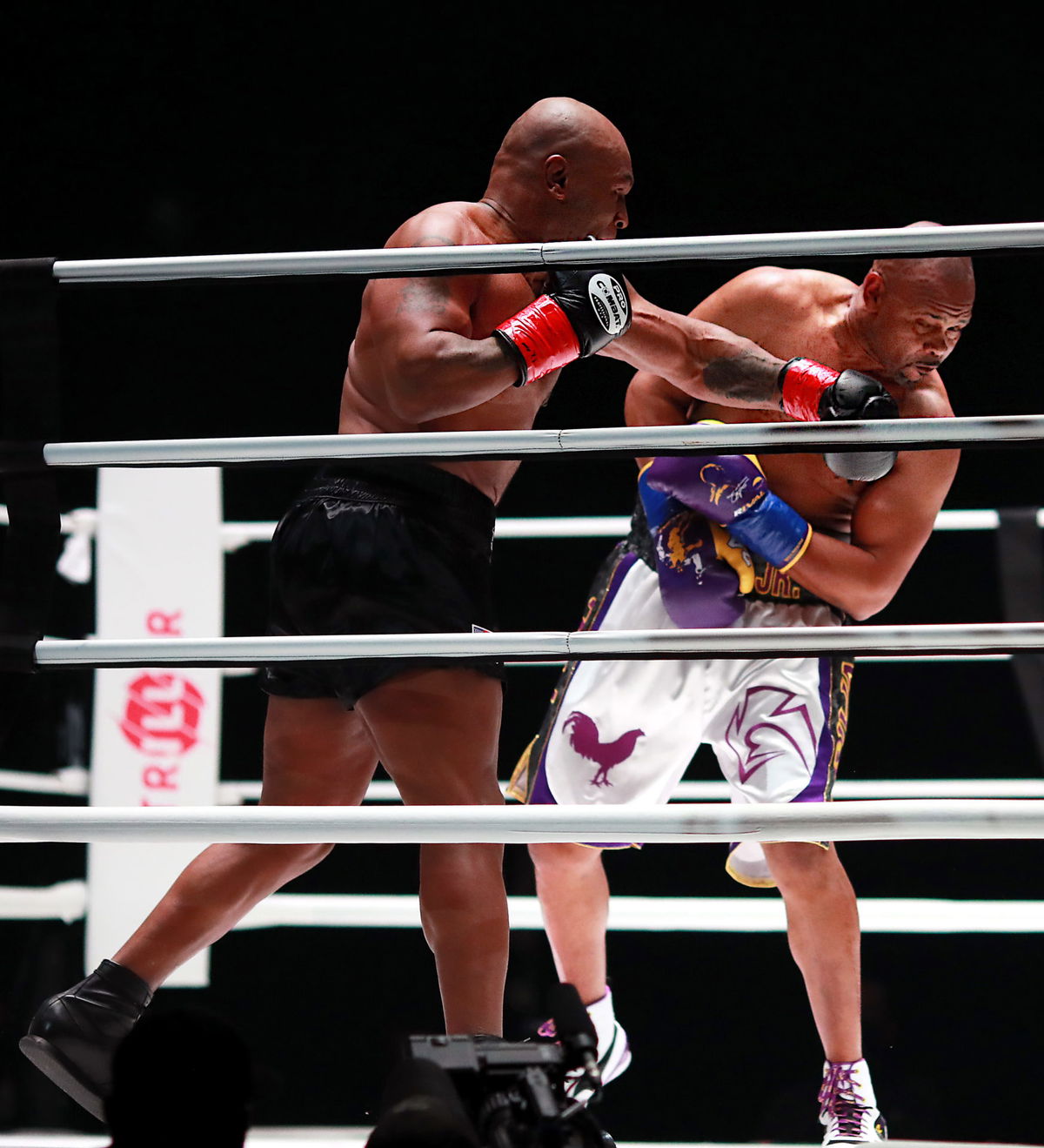 'The Baddest Man on the Planet', during his prime days, had a net worth of about $300 – $400 Million fighting under American promoter Don King. However, he lost more than what he earned because of his lifestyle and mismanagement of funds.
What are your opinions on Mike Tyson's demand? Do you think 'Kid Dynamite' is back for making money in boxing?