Muhammad Ali
Muhammad Ali dead: 'The Greatest' who came to define an era in America and beyond
The boxer played many roles during his career - from martyr to champion, hate figure to global hero - all which helped him become as important outside the ring as he was in it
Nowhere do sporting heroes shape history and personify eras like America. Jesse Owens shamed Hitler, and Jackie Robinson integrated baseball. Babe Ruth was the Roaring Twenties, while Michael Jordan was the epitome of 90s cool. But none of them can hold a candle to Muhammad Ali.
He was a one-off. He fought against the racial evils of his time, and ended up as a symbol of triumph over them. In the process he staked a claim to being the most famous American of the second half of the 20th century, beloved by blacks, whites and every other shade of human colour. From braggart to champion, from hate figure to martyr, from beloved global hero to the final, wrenchingly sad and Parkinson's-ravaged figure – there was scarcely a role he did not fill.
He started out of course a boxer, one of the finest heavyweights to walk the earth. But magnificent champion that he was, boxing was only a vehicle. Ali's greatest fight, to borrow the title of an enthralling HBO movie in 2013, was not one of his epic battles against Joe Frazier or George Foreman – but the one outside the ring, in the US Supreme Court, against his conviction for refusing the military draft during the Vietnam war.
The Court's unanimous ruling in the summer of 1971 to overturn the conviction was Ali's supreme victory and vindication, and the watershed of his career, both as sportsman and national figure. The boxer that returned to the ring was different. Gone was the electrifying speed of the Ali who was stripped of his titles and licence to box in 1967, replaced by a post-1971 model that relied on grit, courage and wile. As for Ali the citizen, the verdict hastened his metamorphosis from lightning rod for controversy to certified national monument.
It's easy to forget that for most of the 1960s, Ali was anything but universally adored in the US. Obviously, he was fabulously talented at his chosen craft, and hilariously funny besides an unfailing quote machine up there with the likes of Dorothy Parker and Oscar Wilde. But he was also brash, vain, with a penchant for saying things that scared white America stiff.
By the early 1960s it was clear the civil rights movement would not be denied. But while Martin Luther King projected modesty, fraternity and non-violence, Ali ostensibly took another path. Days after he stunned every oddsmaker by winning the title from the fearsome Sonny Liston in 1964, he embraced not King's movement but the Nation of Islam that preached – so it seemed to white America – not just black separatism but black supremacy.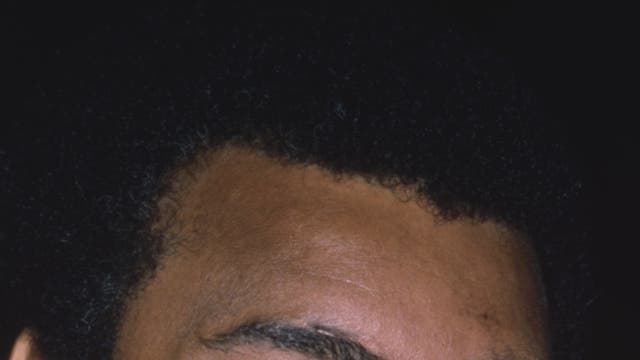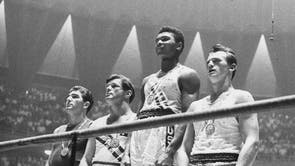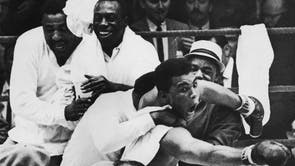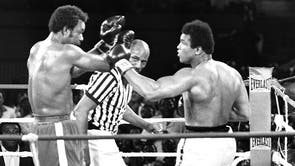 Black men were supposed to have comforting names, evoking spiritual leaders and American heroes. Instead Cassius Clay became Muhammad Ali, disciple of Elijah Muhammad, the Nation's founder. Typically, Ali revelled in being cocky. "I am America," he famously proclaimed. "I am the part you won't recognise, but get used to me. Black, confident, cocky – my name, not yours. My religion, not yours. My goals, my own. Get used to me."
Later on, people came to love Ali for his irreverence towards the established order, his taste for saying out loud what others dared not say. In the 1960s though, he was among the most turbulent and polarising figures in the country's most turbulent and polarising decade. And a giant part of the controversy was Vietnam.
When Ali first became famous, people had faith in government and its ability to make the right decisions. Vietnam was no exception. In its early stages the war was widely popular. Count on Ali however not to toe the line – and furthermore, link a distant Asian war with the continuing race war in the American South.
"My conscience won't let me go shoot my brother, or some darker people – some poor hungry people in the mud – for big powerful America," he said. "They never called me n*****."