The Undertaker
The Undertaker, Who Once Charged $1000 for a Cameo, Shared Valuable Hacks With Top WWE Star for Free
'The Deadman' has eternalized his legacy with his quintessential WWE career. Over the course of three decades, The Undertaker has inspired many who came after him and also earned admiration from several of his predecessors. After his retirement in 2020, Taker has opened up to express his true self, and share his wisdom that the world never got a chance to hear.
Here, WWE superstar Baron Corbin shared how 'The Phenom' gave some life-changing advice during a 40-minute long conversation Corbin had with him. The advice was about the small but significant details of character development, from the 'Taker of Souls' who had the utmost dedication to his persona.
Happy Corbin On The Important Lesson He Learned From The Undertaker
The Undertaker's unparalleled career is a tremendous inspiration for not only the wrestling world but the entirety of the sports industry. Moreover, his attention to detail is a distinctive quality that made him stand out.
In a recent episode of WWE After The Bell, with Corey Graves, Baron Corbin recalled the conversation he had with the Hall of Famer, that really influenced him.
"That man is an icon. We know that. We've had these conversations," said Corbin. "How [Undertaker] carries himself as a star. He demands attention. He's another details guy, he thinks about every little thing he is doing. It's not the match, it's not the moves."
"He's piecing together like these ten thousand piece puzzles and worrying about every detail. [Undertaker thinks like] how long do I wanna walk to the ring, how long do I wanna stand on the third step before I get in the ring. Those are things that 99% of people don't think about. They don't take the time to appreciate those details."
Further, the SmackDown star spoke about the time he was talking to Taker at the Royal Rumble for 40 minutes. The Deadman advised him "how to poise himself after doing something".
Corbin said that the thing that makes The Undertaker different from everybody else, is the picking up of details. " [He's one of the] best big guys ever. I gravitated to him. I watched guys like Bam [Bam Bigelow] and [Big] Boss Man, and 'Taker and Kane and those guys that were big and athletic," added Happy Corbin.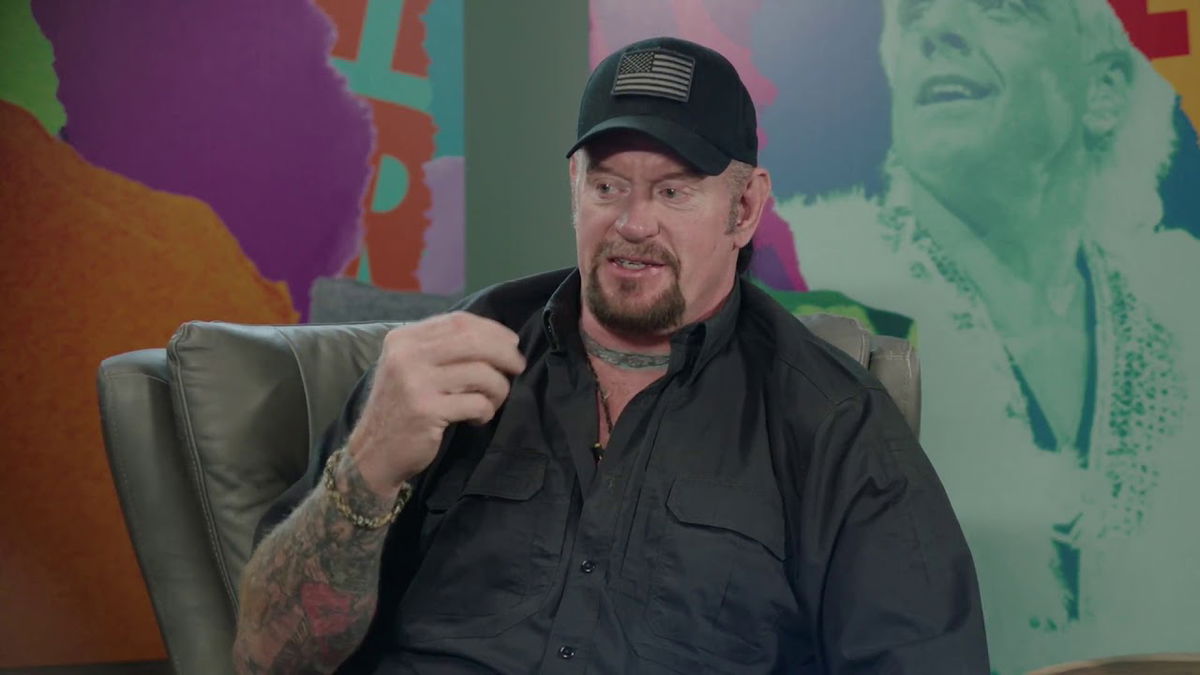 However, on another note, The Undertaker had once charged $1000 for a personalized message for the fans. But the fans knew it was worth it as the Undertaker puts the perfect work into his character with attention to detail, just like he did for over 30 years.