The Undertaker
Triple H Shared a Priceless Advice From The Undertaker to Only One WWE Star: "Taker Told Me This Once and I'm Going to Give It to You"
The 14-time World Champion Triple H and The Undertaker shared an epic rivalry in WWE. However, Triple H and The Undertaker share a different bond outside the ring. Both men have spent a substantial amount of time with the company.
And over the years, Triple H and The Phenom have also shared respect and knowledge besides throwing punches. The Undertaker, a few years ago, told The Game that he needs to do something that identifies him as Triple H.
Taker may have put The Game in a Tombstone maneuver. Still, he also taught him how to discover himself. Paul Levesque took this priceless advice from The Phenom and shared it with only one of his padawans.
What advice did The Undertaker give to Triple H that he passed to this WWE Superstar?
'The Game' Triple H believed in the former WWE United States Champion, Damian Priest, more than he believed in himself. So, The Archer of Infamy, aka Damian Priest, was invited to the latest edition of The Masked Man Show.
Damian Priest noted that Triple H had a significant impact on his wrestling career from his NXT journey to his WWE days. The Archer of Infamy also revealed a piece of specific advice he received from Paul Levesque that has stuck with him throughout his career.
"He [Triple H] gave me a piece of advice which he got from The Undertaker, which is also super cool. And he was like, 'Taker told me this once, and I'm going to tell it to you. When you figure out how to be yourself, you're going to be very successful.' And he goes, 'I know, it's weird. It's how do you not know to be yourself? You're you.' But it's different on-camera. I was pretending to be a version of what people thought I was, instead of just being," Damian Priest mentioned.
The Undertaker had helped Triple H to build confidence inside the ring. Even Triple H tried to be something different on camera; however, Taker positively molded his views. Later, The Game found his voice and established a legacy of King of the Kings by being himself.
Damian Priest has the utmost respect for The Game!
Triple H gave the same advice to his apprentice, Damian Priest, during his early wrestling days. The Game wanted The Archer of Infamy to find his true self and not what he wanted to portray to the audience. According to the 14-time World Champion, Damian Priest belonged to the WWE, and he wanted Damian to feel the same.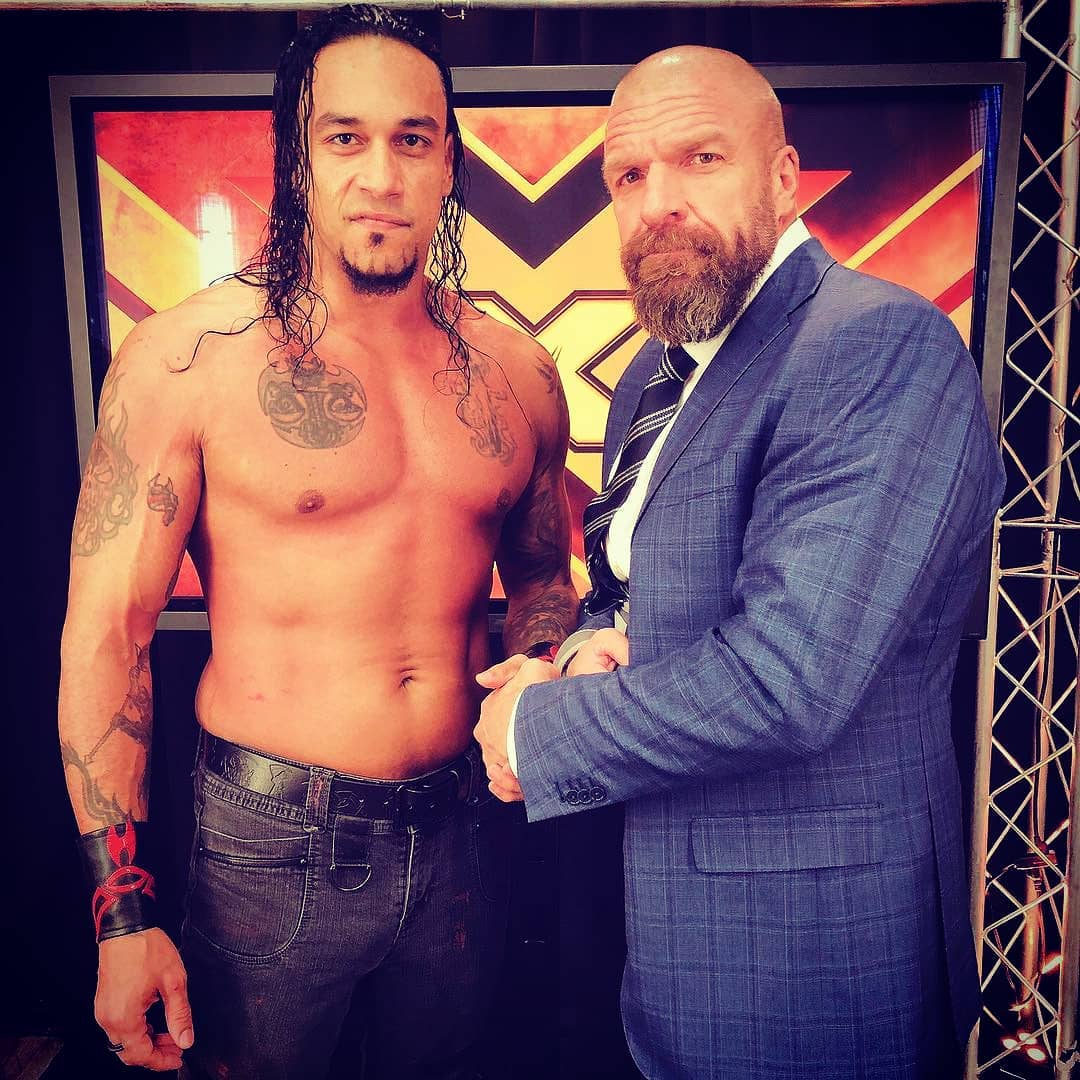 Damian added, "Hunter was just like that; he came up to me and was like, 'That's the guy.' When I wrestled Finn Balor in NXT, he came back, and he goes, 'That's the guy I want to see every week now.'"
The Archer of Infamy took advice from The Game and The Undertaker. He showcased what the true version of Damian Priest was. So, when The Game watched him wrestle after his advice, he appreciated Damian Priest.
Paul Levesque saw a superstar in Damian Priest and gave him opportunities that he can never forget. In the same conversation, Damian has mentioned that he wouldn't exist if there was no Triple H.
What do you think of Triple H's advice to Priest? Let us know.