Mike Tyson
NBA Legend Shaquille O'Neal Once Revealed Mike Tyson Was Responsible for Kindling Secret 'Love' at the Boxing Icon's Mansion
No one ever forgets the moment that they shared with the boxing phenomenon, Mike Tyson. His sensational character arch has a long-lasting impression. Interestingly, the NBA legend Shaquille O Neal once recalled his visit to the former two-time heavyweight champion's mansion.
According to the greatest center of all-time in NBA history, that visit kindled secret 'love' in his heart.
The former NBA giant once joined 'The Baddest Man on the Planet' on his podcast 'Safe Distance with Mike Tyson'. The two greats had a very fruitful and friendly interaction.
While discussing 'Shaq' recalled his amazing visit to Tyson's mansion.
He said, "I remember the first time I went to one of your fights you noticed me in the arena and invited me to your house and I saw I remember you had those baby kittens in your house and that's when I developed my love for white kittens also."
As if Tyson was waiting to respond. He had wonderful words for 'Shaq'. He said, "I knew I met a decent person I knew your family did a great job on raising you."
Shaq shared a hilarious moment that he had with Tyson in Central Club. The 50-year-old called to mind that one time 'Iron' Mike hit him in his back so hard and he turned around angrily and discovered that Tyson did that and he was like, "hey What's up Mike how you doing."
Furthermore, they shed light on other spectrums of their life.
The bond between Mike Tyson and Shaquille O Neal
The youngest heavyweight champion ever Mike Tyson and the four-time NBA champion Shaquille O Neal shared a good bond of friendship.
The duo is roughly the same age. One is 50 whereas the other is 55.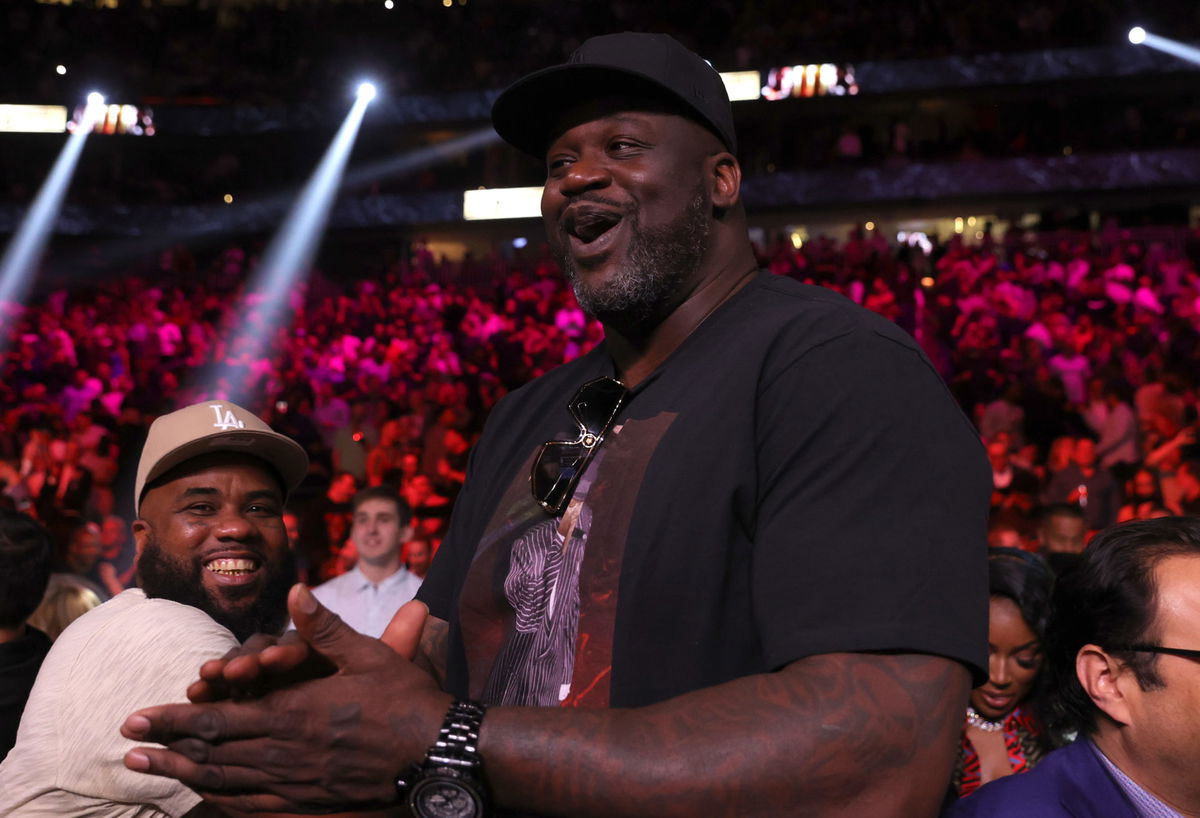 The mutual respect between the greats has been nurtured so far because they had many things in common. Both were the most dominant players of their sport. Where one claimed he is 'The Baddest Man on Planet' the other announced that he is the greatest center of all times in NBA history.
The confidence and vocal nature of both the players made them fan favorites. Their friendship began when both were active in competitive sports and decades after, they are still good friends.