The Undertaker
Wrestling Veteran Levels Major Allegations on The Undertaker in Unhinged Rant: "He Wouldn't Have Made None of That Money"
WWE Hall of Famer, The Undertaker is a legend in professional wrestling. The Undertaker has changed the entire map and definition of the pro-wrestling industry. However, a wrestling veteran believes differently about The Undertaker.
Undertaker began his professional wrestling journey in 1987, but before that, he started training under, the late Buzz Sawyer, in 1986. The Phenom, in several interviews, has mentioned that because of Buzz Sawyer, he didn't have an excellent start to his wrestling career.
However, Buzz Sawyer's brother and retired professional wrestler Brett Sawyer smashed all the allegations by Taker. In a recent interview on The Hannibal TV, Brett Sawyer revealed that WWE Hall of Famer lied about his late brother Buzz Sawyer.
What did Brett Sawyer had to say about allegations of The Undertaker on his late brother?
Mark Calaway, aka The Undertaker, claimed that he fell into a scam when Buzz Sawyer duped him off for money. But Brett Sawyer does not believe that his brother would do such a thing. Late Buzz Sawyer's brother poured his heart out in an unhinged rant and established that The Undertaker made his name by dishonesty.
Brett Sawyer said, "The Undertaker did the same thing lying that Buzz took his money and ran. I liked all these interviews are made after 1992; that's when he died. It just irks my a** when people talking about dead people when they can't come back and do an interview."
"Undertaker got to be glad. He wouldn't have made none of that money if Buzz would have broke his neck, I can tell you that. Everybody just calls he was a Superstar in WWE and all that, just because he kissed a** all the time. That's just my opinion," Sawyer added.
Buzz Sawyer died in 1992, and Brett Sawyer knows that Taker has talked smack about his late brother after he died. However, Sawyer believes 'The Phenom' succeeded in WWE or pro-wrestling only because he flattered higher authorities.
Did the wrestling veteran spill the beans about The Phenom's early wrestling days?
According to Taker, Buzz Sawyer was going to teach him the art of pro-wrestling. But one fine morning, Undertaker realized that Buzz had taken his money and disappeared into another territory.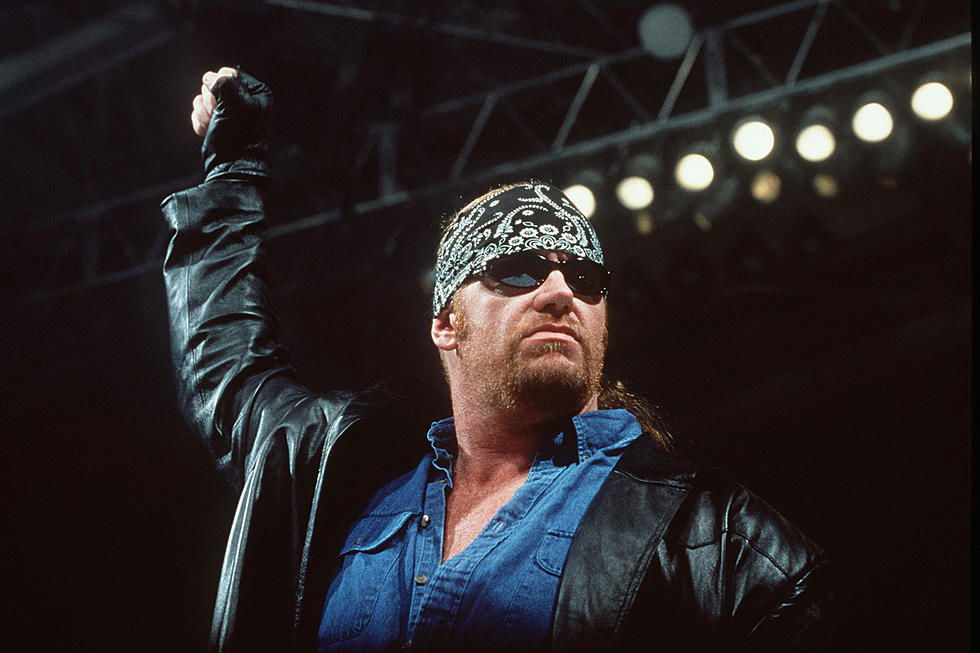 However, Sawyer noted that his late brother, Buzz Sawyer, may have taken Taker's money. But Buzz Sawyer didn't run into different territory. According to Brett Sawyer, The Undertaker was the one who gave up on Buzz Sawyer's training school.
"He [Taker] said, Buzz ripped him off for $3500, and that's all bulls**t, man. He only put two grand down, and Buzz stretched him, and he never came back to the wrestling school, is what happened. So, I'd love to get on here with him and so he can tell me eye to eye," Brett Sawyer concluded.
In three decades, The Deadman achieved a lot when he became a part of the WWE. Like Vince McMahon, even the WWE Universe took him under his wing and believed in Taker. However, Brett Sawyer would like to settle a score with Taker if he can accept that it was he who never returned to Buzz Sawyer's wrestling school.
The Undertaker's wrestling career came full circle when he was inducted into the WWE Hall of Fame in his hometown, Texas. But his initial days weren't as smooth as imagined. Do you think The Undertaker lied about his young wrestling days?