Mike Tyson
'Who's Going To Tell Him To Say That Sh*t?': Mike Tyson on Donald Trump Being Called 'A Puppet'
The Kid Dynamite, on his podcast Hotboxin' with Mike Tyson, along with his celebrity guests, talks about various topics. Starting from sports to Tyson's life in the past, to current affairs, they deal with pretty much everything. What is noteworthy about the show is that it allows its guests to speak their minds. Guests frequently come out of the characters fans usually associate them with and speak with candor.
In one episode of the said podcast, Tyson and his guests Kenan Thompson, and DJ Whoo Kid talked about Donald Trump's presidency in America. While on the topic, DJ Whoo Kid said, "He must have been like one of the biggest puppets. They always say all our presidents are. But Donald Trump had to have people to talk to him."
At this, and in response to DJ Whoo Kid, Mike Tyson told, "He wasn't listening to him. You don't understand these guys. Well, who's gonna tell him to say that shi*t."
Well, it is better not carried any further from where The Baddest Man on the Planet leaves it.
A throwback to the dynamic career of Mike Tyson
Here is a look at some fights Mike Tyson ended in the first round itself. June 28, 1986, Mike Tyson vs. William Hosea. At the start of the round, Iron throws some stinging jabs at his opponent's face.
He keeps on looking for that big uppercut to land and attempts some beautiful combinations. One that stands out comprises a jab, an uppercut, and a lead hook. Finally, Tyson sees his opening and lands some effective round punches to both Hosea's body and head. Iron wins with some seconds left in the opening round.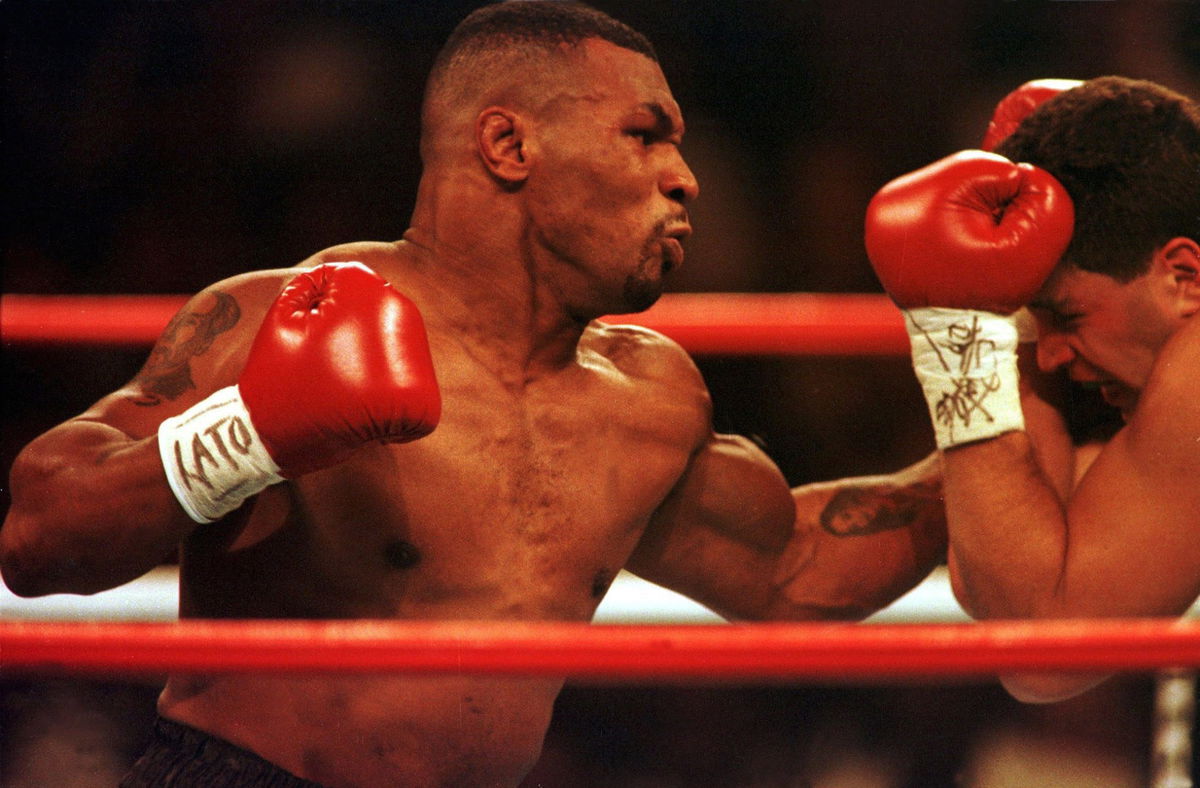 June 13, 1986, Mike Tyson goes up against Reggie Gross. Bobbing and weaving, Tyson takes some serious punches from the opponent. He eats a right hand, followed by a strong uppercut. However, Tyson does not shy away from his ground. He replies with a well-connected lead hook to Gross' chin. The latter hit the ground. Although he gets up beating the referee's counts, Tyson puts him down once and for all with some thrashing straight hands. Another first-round victory for Iron.
June 16, 1990, Kid Dynamite faces Henry Tillman. Tillman was an Olympic gold medalist and had twenty professional wins coming to fight Iron. But Iron took care of business and he took care of it well. With the sound of the bell, Tyson went inside the pocket and Tillman outside.
Although Tillman started with some good energy moving around Tyson, Tyson kept pushing the former with some fast jabs. With twenty-five seconds left in the first round, Tyson feints a body shot and hit Tillman with a throbbing right hand to his head. Tillman does not recover and Tyson wins the battle.
What is your favorite Mike Tyson KO moment? Let us know in the comments below.