Former world heavyweight champion Mike Tyson is one of the most eccentric boxers in the history of the sport. An idol to many, 'The Baddest Man On The Planet' had idols and heroes of his own. In fact, Tyson once used his motivation to avenge his hero Muhammad Ali's loss and destroyed Larry Holmes in 1988.
'The Easton Assassin' beat Ali in a championship bout for the WBC and the Ring Heavyweight titles on October 2, 1980. The victory was considered by many as boxing's 'Night of Shame'. Moreover, boxing fans were disappointed at the fact that a prime Holmes was pitted against what was the shadow of the legend.
Almost 8 years after the bout, the then 21-year-old Tyson was one of the most promising heavyweights. And with five championship wins under his belt, he truly was a force to be reckoned with.
During this time, Tyson's promoter, Don King, organized a 'Heavyweight History' bout, which pitted 'Iron' against Holmes.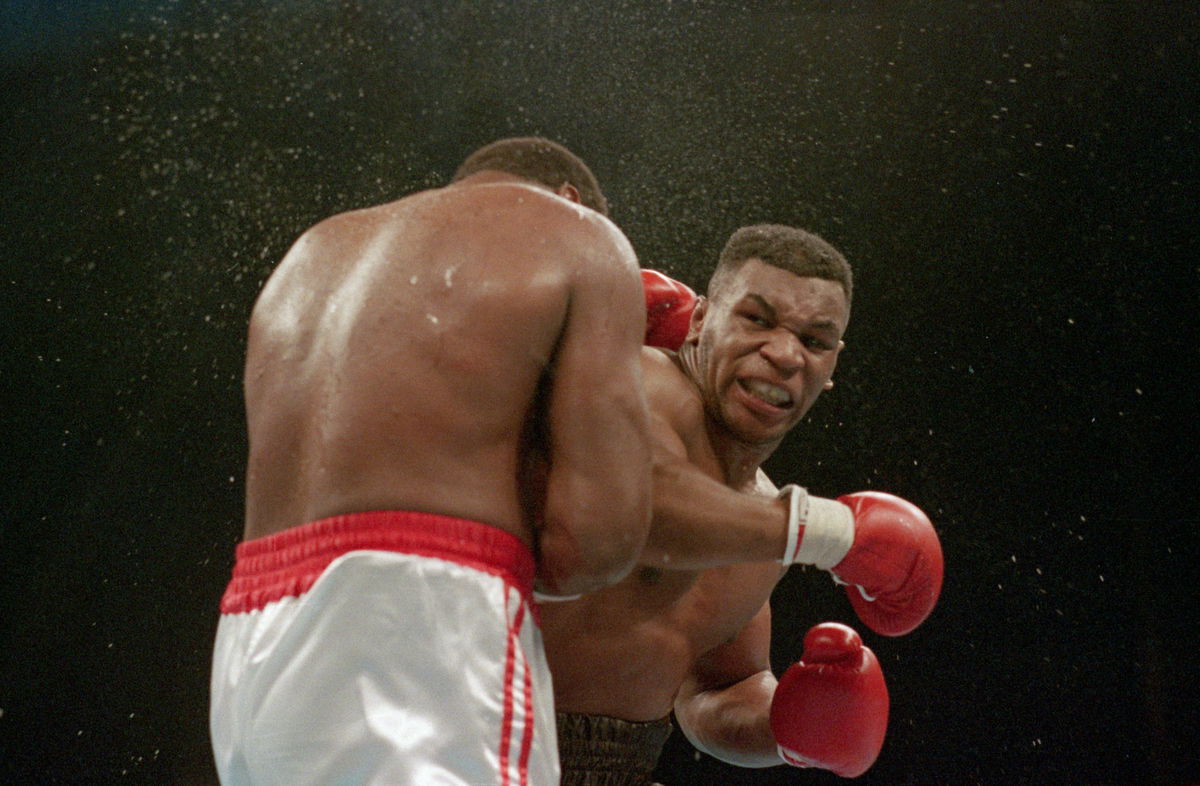 As there were talks abound that Tyson would look to avenge Ali's defeat, fans were overjoyed to see 'The Greatest' in attendance at the bout. Ali, who was visibly weakened by his advancing Parkinsons, even got into the ring to wish the fighters before the fight.
However, he famously whispered in Tyson's ear, "Remember what you said, get him for me."
'Iron' Mike did just that as he 'got' 'The Easton Assassin'.
Mike Tyson's promise to Muhammad Ali
Ali faced his long-time sparring partner, Holmes, at the Caesars Palace in Las Vegas, Nevada in 1980. Moreover, promoter Don King had billed the fight, as 'The Last Hurrah!' signaling the champ's return after a 2 year-long hiatus.
The advancing Parkinsons and years of erosion from his time in the ring were visible in the legend's performance. The man who once floated like a butterfly and stung like a bee now seemed to exert himself to heave punches.
In fact, boxing fans felt that the entire bout was an abhorrence and a crime against Ali. Meanwhile, a 14-year-old Tyson was watching the bout on TV, with his trainer Cus D'Amato.
The duo was sorely disappointed at Ali's loss. Tyson revealed that D'Amato wanted him to defeat Holmes. He said, "Cus was on the phone with Muhammad Ali after taking this shellacking from Holmes. He said to Ali, 'I have this young black kid who is going to be heavyweight champion someday and I want you to talk to him."
Tyson further added that he spoke to Ali on the phone and promised to avenge his loss, once he grew up.