Mike Tyson
Boxing Legend Mike Tyson Unveils How to Defeat the Undefeated Heavyweight Tyson Fury: "You've Got to Be…"
Two of the greatest boxers of their respective generations going up against each other is a dream of every boxing fan. 'The Baddest Man on the Planet' Mike Tyson going toe-to-toe against the undefeated WBC and lineal heavyweight champion Tyson Fury would be the fight of the Millenium.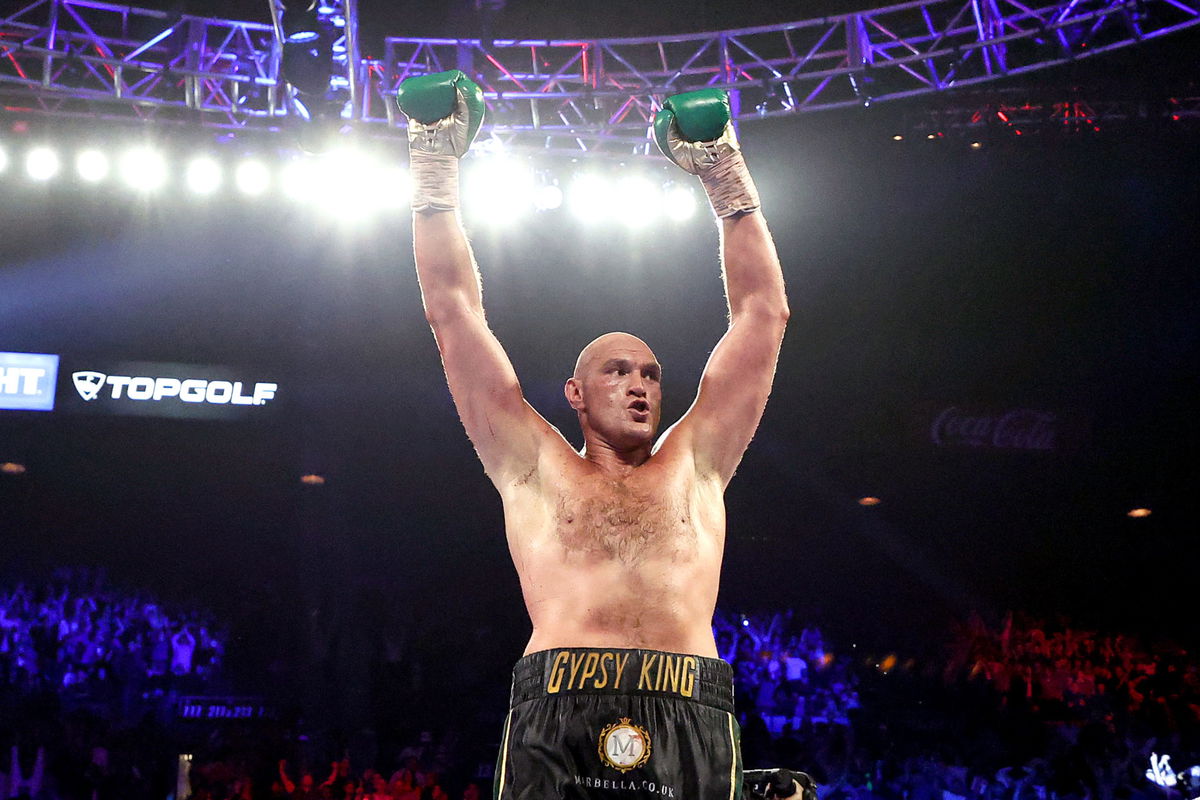 Although an actual fight between the two boxing legends is nothing but a fantasy match-up, fans shouldn't be disappointed, as Mike Tyson explains how he would have defeated Fury in the dream match-up.
Mike Tyson has a master plan for Tyson Fury
'The Gypsy King' announced his retirement from the sport of boxing following an emphatic knockout win against Dillian Whyte. Consequently, Fury claimed that he is the greatest boxer of all time and he can take on anyone from any generation.
He stated, "I don't believe that any fighter from the past can beat me. I think I'm the greatest fighter that's ever lived – from any generation."
However, 'Iron Mike' has deduced the secret to defeating Fury. Mike Tyson explained how he would approach if he were to take on Fury.
He elaborated, "Against someone of Tyson Fury's size, you've got to be aggressive, move your head and be elusive because if you stand still against a man that size, you're an easy target."
He further added, "You need to attack, use angles, and stay away from his punching distance. You need to be close, but you can't stay at a distance that allows the bigger fighter to get off."
Even though this incredible match-up is unlikely to happen, the prospect of watching one of the most intimidating fighters of his generation, Mike Tyson going up against Tyson Fury, is a dream come true for boxing fans worldwide.
The origins of Fury's name
Even though the idea of the two iconic heavyweights challenging each other is a jaw-dropping one, the two fighters themselves are huge admirers of each other. The reason behind Tyson Fury's name is as poetic as things can get.
Fury featured in Hotboxin' with Mike Tyson where he revealed how he miraculously survived premature birth and after which his father, John Fury, named him after one of the greatest heavyweight champions, Mike Tyson.