Mike Tyson
Boxing Legend Mike Tyson's Knowledge About Roman Empire History Will Surprise You
Mike Tyson has dominated combat sports for over twenty years while he actively took part in boxing. There are so many moments that live on and still haunt the memory of a fight lover. His side-by-side movement, peekaboo guard, and those fast and night-ending uppercuts he would throw mercilessly at his opponents.
Aside from Tyson's unique style of fighting, what else stood him apart was the tattoo on his face. It appropriately complemented the throbbing personality of 'The Baddest Man on the Planet'. Recently, Mike Tyson appeared on the Club Random Podcast and talked about various topics with the host, Bill Maher.
At one point in their conversation, Maher talked about Mike Tyson's tattoo and said that it had "grown in nicely in age." In addition, Maher opined tattoos were like fungus and that they eventually took over the whole of one's body.
Mike Tyson refers to History to talk about the tribal tattoo on his face
Tyson had the tattoo done in 2003 by an artist named Victor Whitmill. Casually, Maher pointed out how well the tattoo on Tyson's face aged in time with the former world champion. Hearing Maher's thoughts, the following is what Mike Tyson said during the conversation: "Listen, you think about it. Two thousand years ago, all of our ancestors were all tattooed up."
Watch The Story – Everything You Need to Know About Canelo Alvarez's Golf Stints
To add to Maher's uncontrollable laugh, Mike Tyson further referred to an individual whom he called Jason Gedricks, the leader of Gaul before Julius Caesar.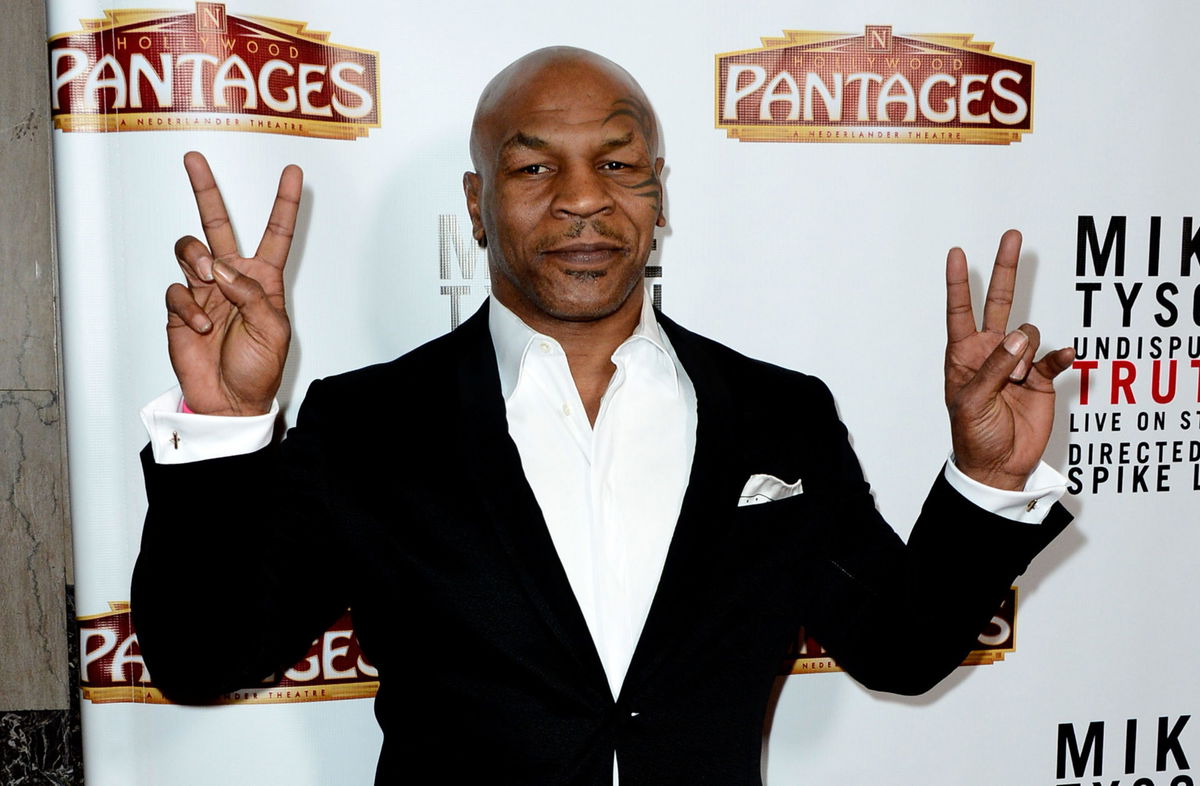 Tyson and Maher went on. As Maher entered a conversation about the Roman emperor Valens, Mike Tyson added, "Yeah, all those guys, the Romans come and they take all the kids, and they raise them, and they enslave them, and they use them in the army." 
Is reading history a passion of Mike Tyson?
Seeing the depth of Mike Tyson's knowledge, Maher asked the former if reading about history was one of Tyson's passions? At this, the boxing legend breathed a generous amount of air, and gesturing with his hands, answered in one line: "I just know it." However, he continued and added, "I used to always read about boxing history. And then it went and died right from the beginning. And then it got involved with gladiators, slaves, and then it got really interesting." 
Looks like Mike Tyson has done quite a decent amount of research on the history and the Roman empire.
What do you think about Mike Tyson's knowledge of history? Let us know in the comments below.