The Undertaker
WWE Legend The Undertaker's Controversial Comments on Joe Rogan Experience Once Received Some Very Hostile Reactions
The Undertaker is an idol for so many young pro wrestlers. But he once received some backlash from this recent generation of wrestlers following his controversial comments on The Joe Rogan Experience.
During his interview on The Joe Rogan Experience, The Undertaker labeled the modern-day product as ' kind of soft'. He also talked about the changes in the dressing room as compared to his early days.
The Undertaker claimed he saw some 'crusty f*g men' when he first walked into a dressing room. But now, the guys play video games in the dressing room according to The Phenom.
These comments did not sit well with some top stars like Roman Reigns, Xavier Woods, Riddle, etc. They had some hostile reactions to these statements by The Undertaker.
What did Roman Reigns and the others say about these statements by The Undertaker?
During an interview on the Sports Illustrated Media Podcast, Roman Reigns gave out his reaction to this controversy.
He said, "We do the same job. It's not like the bumps got any worse or any better. You're always hearing 'a drop kick was a finish back in my time.' A dropkick is like the second move you see in a wrestling match nowadays."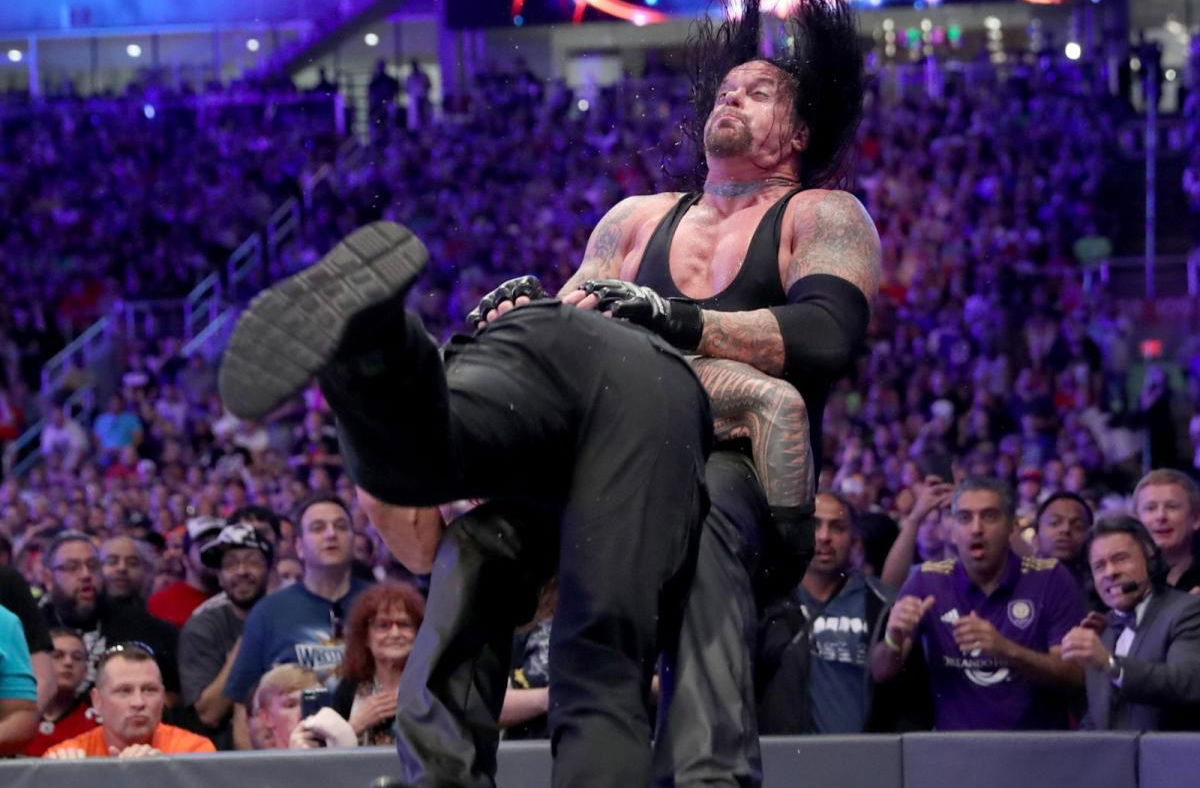 Further, Roman Reigns claimed he feels The Undertaker misspoke. Reigns added, "It's strange. I really feel like he misspoke. Because Mark is a really good guy. He's very knowledgeable. Obviously, he has a ton of respect for the business." (H/T: Sports Illustrated)
Xavier Woods, Cedric Alexander, and former WWE superstar Aiden English took to Twitter to reveal their hostile reactions.