The Undertaker
The Undertaker's 4 Figure Donation to Donald Trump's Presidential Campaign That Revealed Their Lesser Known Friendship
Fans might know that Vince McMahon shares a good bond with Donald Trump. But it looks like The Undertaker also shares a good bond with Trump.
Back in 2020, The Undertaker made a donation to Donald Trump's Presidential Campaign.
Ringside News reported that The Phenom donated $7,000 to the campaign in 2020, as mentioned by The Wrestling Observer Newsletter.
Many of you might not have been aware of this donation by the WWE legend. Thus, one can claim that there is a good bond or relationship between Trump and The Undertaker.
Watch This Story: WWE Superstars With The Highest Number of WrestleMania Matches
Also, both of them share a great relationship with the WWE chairman, Vince McMahon.
In fact, Donald Trump and The Undertaker are two of the very few individuals whom Mr. McMahon has himself inducted into the WWE Hall of Fame.
When did Donald Trump and The Undertaker get inducted into the WWE Hall of Fame?
Donald Trump is a stranger to none. The former United States president also made some significant appearances on WWE television. In fact, his storyline feud against Mr. McMahon in WWE resulted in the famous Battle of the Billionaires at WWE WrestleMania 23.
This took place in 2007. And in 2013, Vince McMahon himself inducted Donald Trump into the celebrity wing of the WWE Hall of Fame.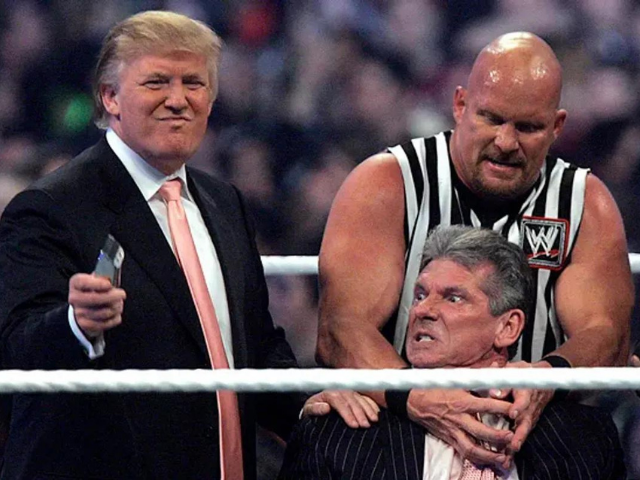 Earlier this year, WWE announced The Undertaker will finally take his place in the WWE Hall of Fame. Almost every fan looked excited about The Undertaker's induction.
And the excitement about this induction got to the next level when Mr. McMahon revealed he will himself induct The Undertaker into the WWE Hall of Fame.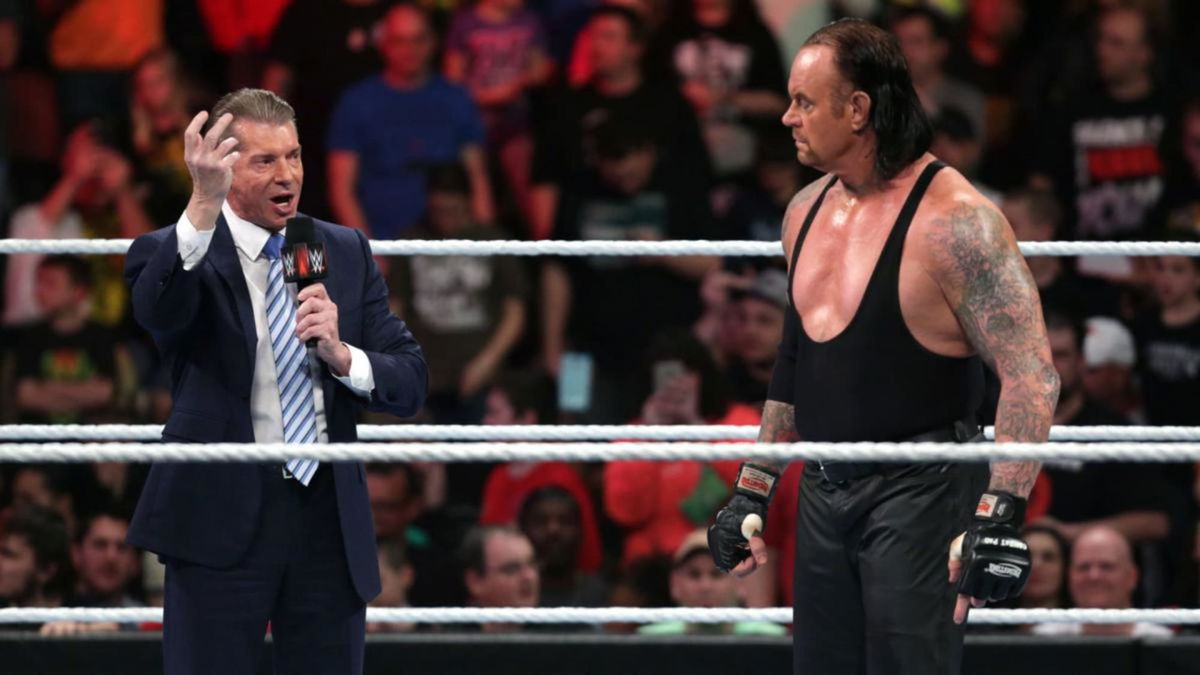 'The Phenom' undoubtedly played a significant role in WWE's global success. He never turned his back on Vince McMahon and entertained the fans for several years.
Thus, The Undertaker's WWE Hall of Fame induction felt special to the fans and Vince McMahon. And obviously, The Undertaker also looked emotional on his induction day.
'The Phenom' has retired from in-ring competition. But the WWE Universe will hope to see him make some appearances on WWE television in the future.